MonsterAdmin Dashboard Template para Administração №58393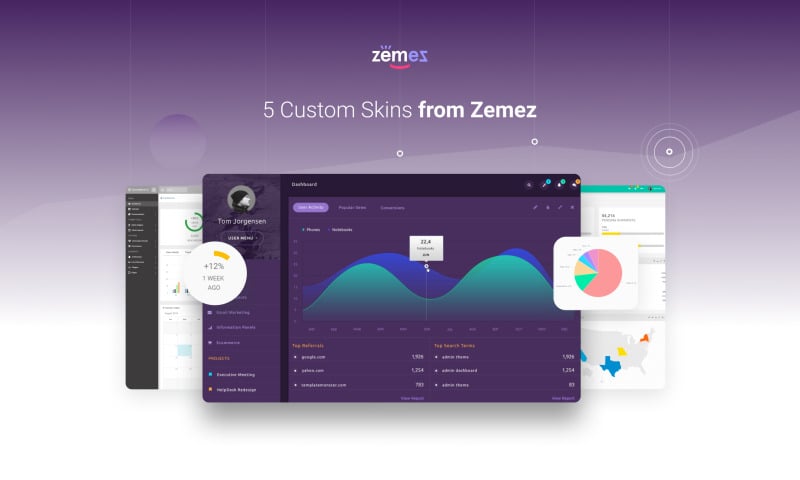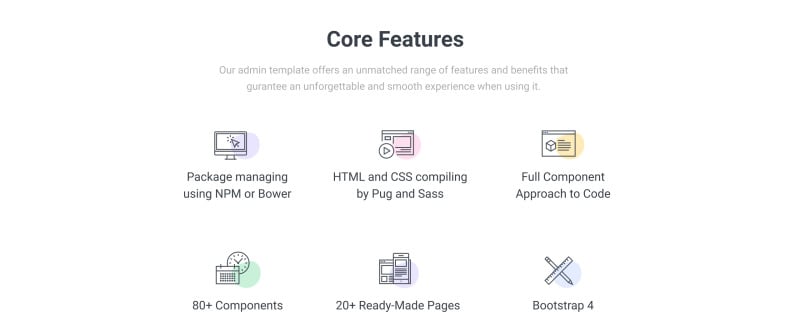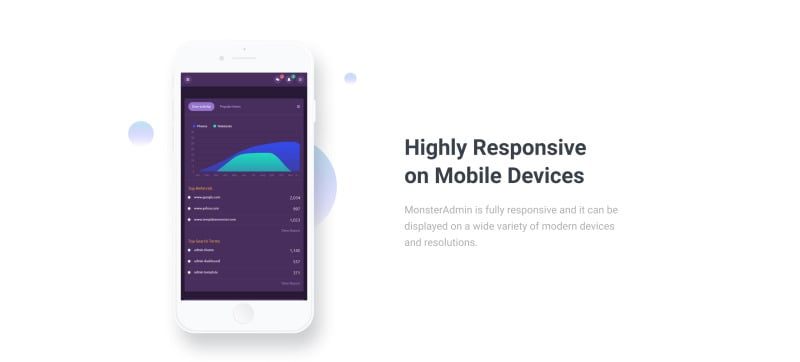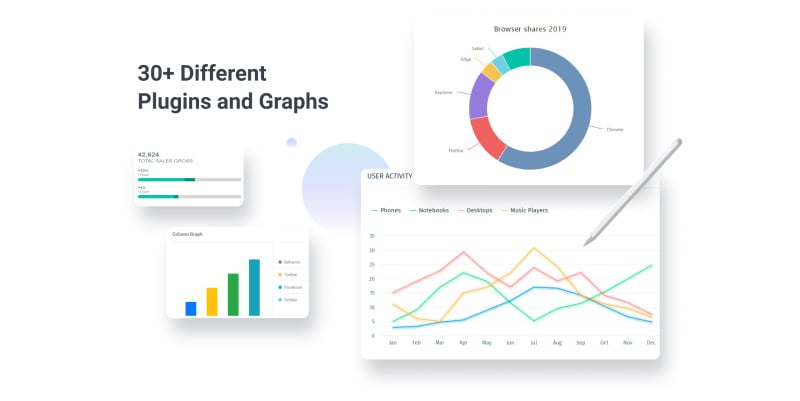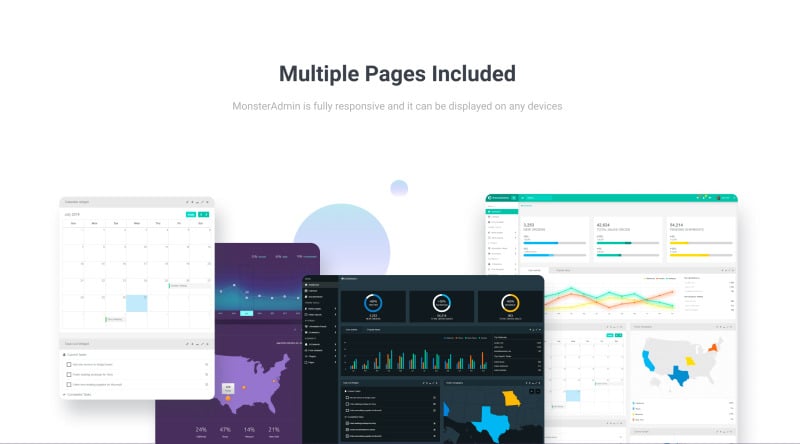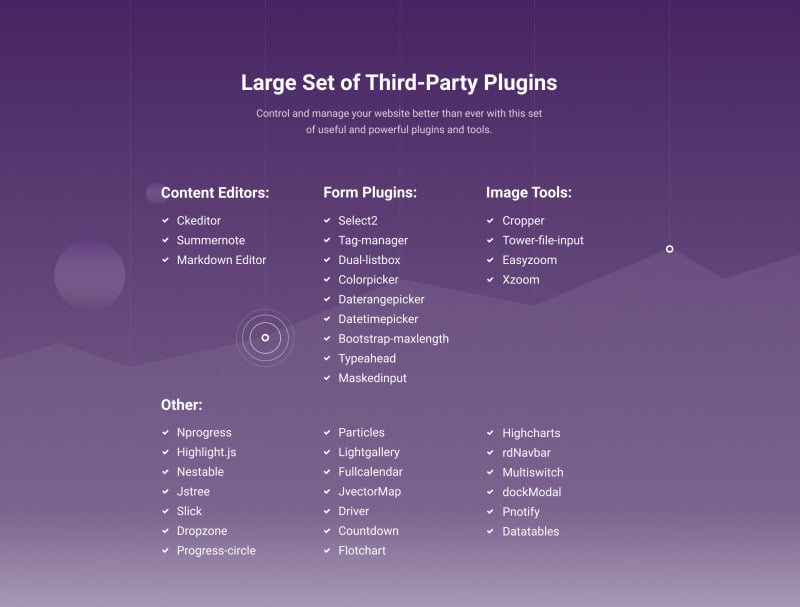 Com o Template MonsterAdmin você pode alterar a cor, tamanho e posição dos elementos e widgets. Desta forma, webmasters podem economizar tempo e criar vários projetos em um curto período de tempo. Além do conjunto regular de skins Bootstrap, ele oferece 5 skins feitos pela TemplateMonster para criar sites de qualidade excelente.
Changelog
MonsterAdmin Version 1.2 (Octobet 04, 2019)
Additions

MonsterAdmin Version 2.1 (August 13, 2019)
Additions

- UPD: completely re-interpreted and redone in the same designe.
41 Reviews for this product
Nice ready to go Charts and a lot of others things. to play with
Very complete admin template, easy to implement. Ive used this to build my cms modules, it looks very nice
This template is a great admin panel, it has beautiful modules, they should update it for bootstrap 4.
Простой лаконичный удобный. Фактически содержит в себе 5 тем. Разумеется, это можно сделать и самому, но замена рутины - отличное решение.
Its a pretty, complete and very elegant template. The graphic elements are very beautiful and the Javascript elements are very practical. As a full stack developer, the template has convinced me since I can easily adapt it to my needs
Show more
1 Comments for this product
You can write a comment for this product
How to install?
Hello Armen. Thank you for comment. It is for custom development. Such templates are used by professional backend developers, who create their own CMS platforms or rebuild existing CMS. There are no tutorials as you cannot actually show how to create it. It also requires lots of eyers of programing languages (like PHP, Java, Perl, etc) to be able to create own CMS using such template. Have a nice day!
Show more