"Construction Multipurpose" Responsive Website template №58533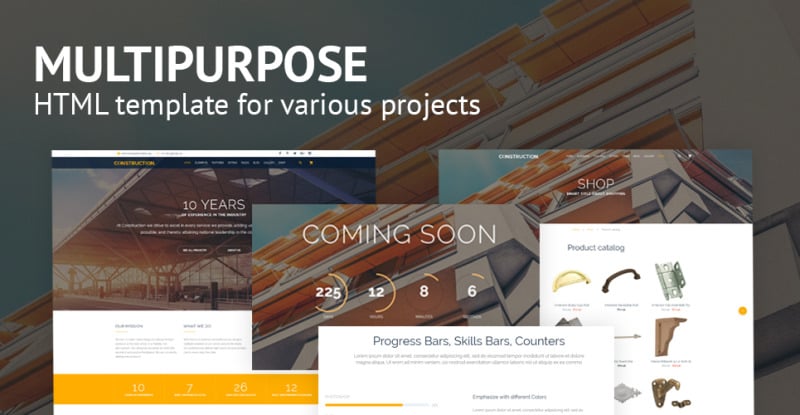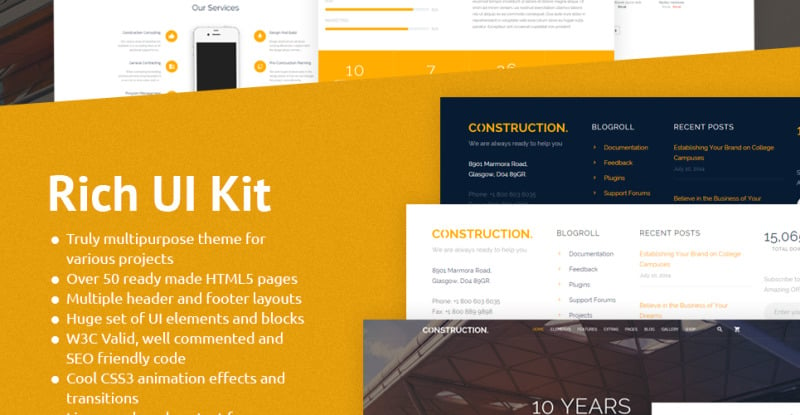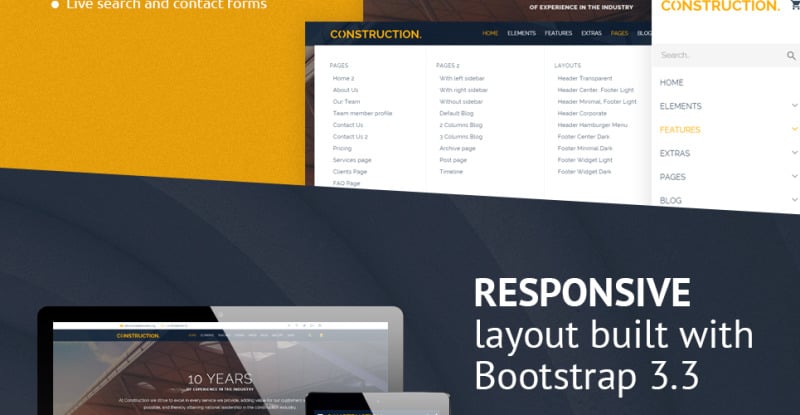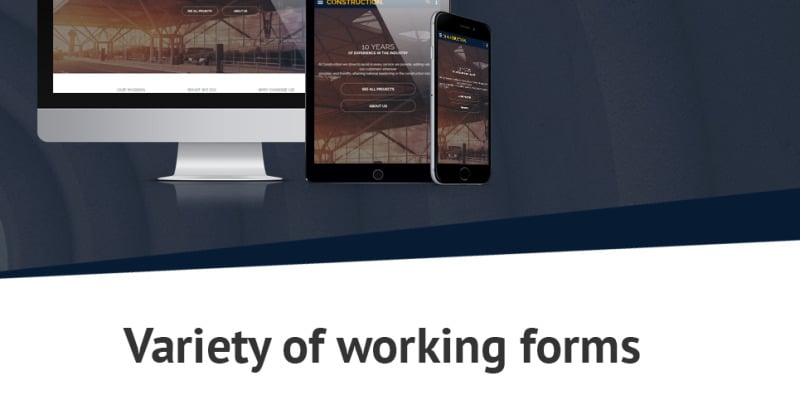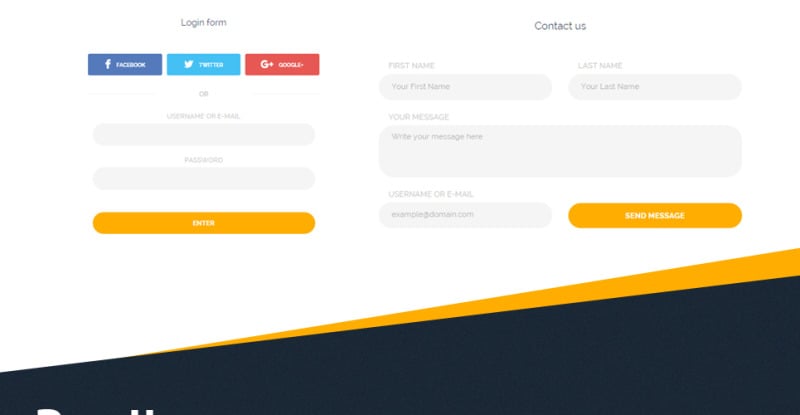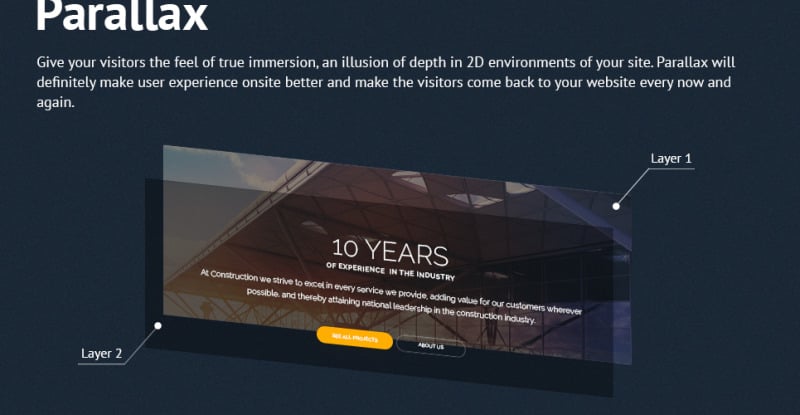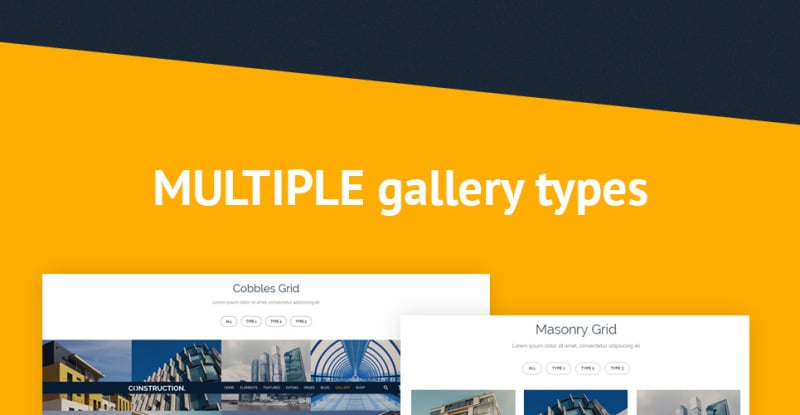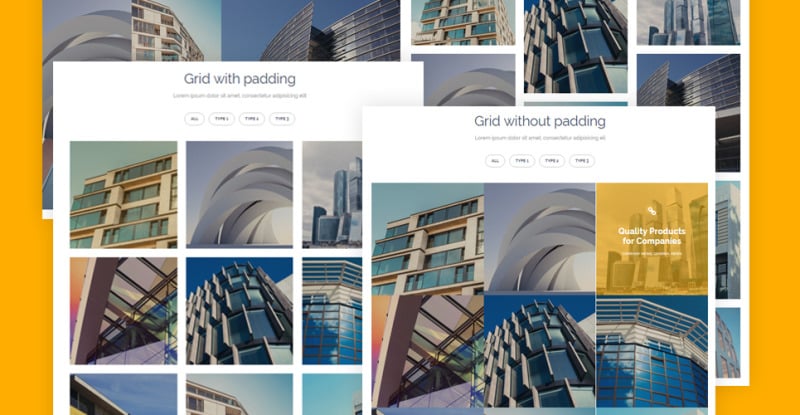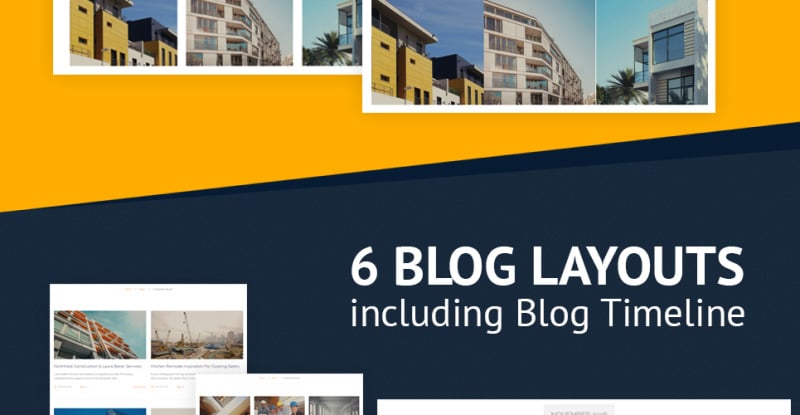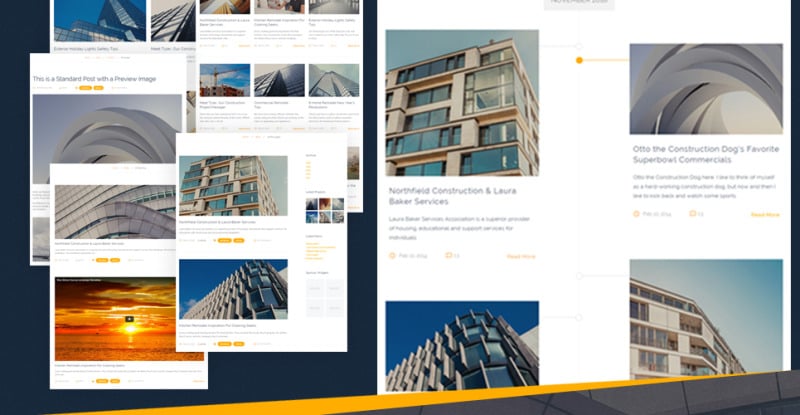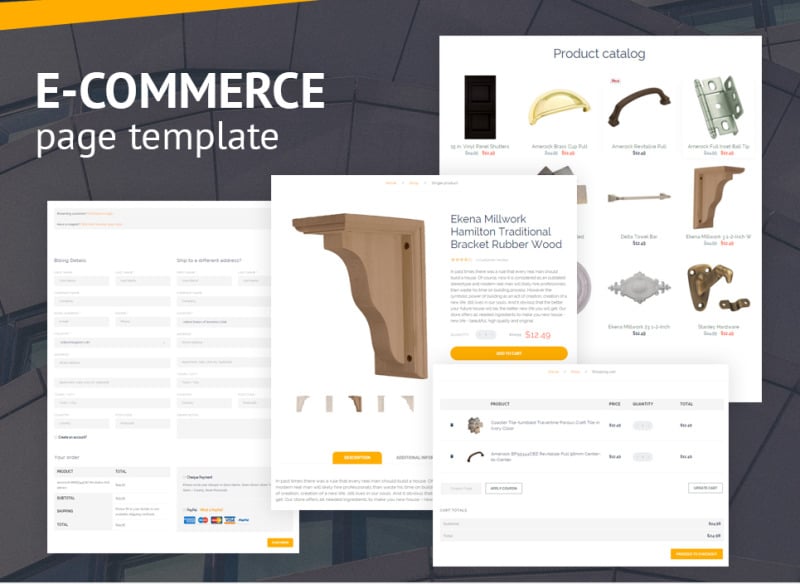 Changelog
Construction Version 1.1 (May 31, 2019)
Additions

- ADD: Preloader Plugin;
- ADD: Campaign Monitor Plugin
- ADD: Mailchimp Plugin
- UPD: Updated Bootstrap Script 3 to Bootstrap4;
- UPD: jQuery 1.1.1 to jQuery 3.2.1
- UPD: jQuery Migrate 1.2 to jQuery Migrate 3.0
- UPD: jQuery Cookie
- UPD: jQuery Easing
- UPD: Owl Carousel plugin
- UPD: UI To Top plugin
- UPD: Copyright Year Plugin
- UPD: Progress bars plugin
- UPD: Countdown plugin
- UPD: RD Google Map changed to Google Map;
- UPD: Responsive tabs changed to Bootstrap Tabs;
- UPD: RD Mailform updated;
- UPD: Isotope plugin updated;
- UPD: Responsive accordions changed to Bootstrap Accordion;
- UPD: Photoswipe changed to Lightgallery;
- UPD: RD Parallax changed to Material Parallax;
- UPD: Offset system has changed
- FIX: Markup fixes;
- FIX: Minor bug fixes.
29 beoordelingen voor dit product
This is the great template. Very lightweight, clean code, edible and amazing design
Great template - easy to work with. PHP and contact form a bit rudimentary and instructions are out of date
Top notch theme for more than just its intended purpose (Construction). HTML code is reasonably clean. Not necessarily a lean theme, but the features are too good to pass up. +1
Good template. You can adapt it easily in different field. I recommand it
I choose this template because I find it completely advanced, clean and user friendly. Im freelancer and architect. www.nincedesign.com
Laat meer zien
1 commentaarvoor dit product
U kunt een opmerking schrijven voor dit product
Hello. Can I use Dreamweaver to edit the html files?
Hello Cenovia. Thank you for comment.You can edit HTML files with Adobe Dreamweaver CS+ (only in the Code Mode). Please note that you will not be able to fully edit them in Design Mode because of the Google Web Fonts, Ajax and jQuery scripts used in the templates like this.
Laat meer zien