Template Joomla Responsive #61198 "IronMass - Fitness"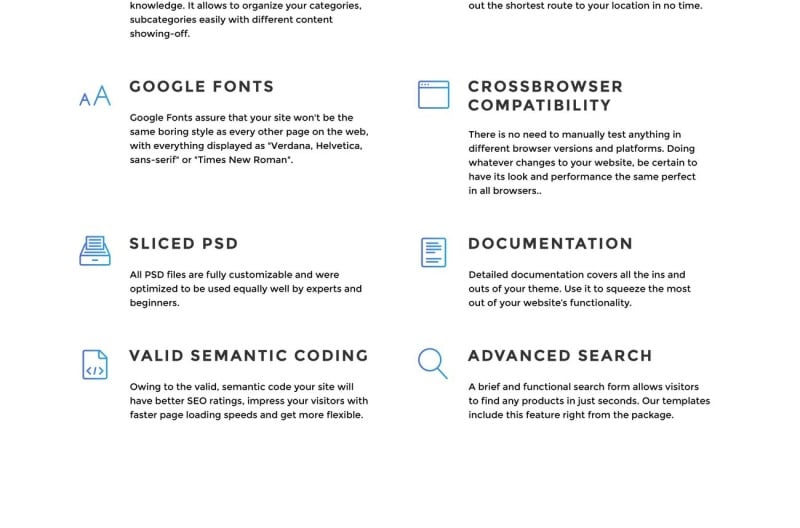 Changelog
Update (February 06, 2018):


- Updated Joomla to version 3.9.2;
- FIX: minor bugs.
Update (August 29, 2018):
- Updated Joomla to version 3.8.10;
- FIX: minor bugs.
IronMass - Fitness (January 28, 2020)
Additions
10 Recensioni per questo prodottot
not what i expected. no way to change modules positions. waist of money
Thank you for your feedback, we appreciate it. We regret that you are experiencing the issue with the template. You have specified that you can not change the module positions. Could you provide more information regarding this issue? Please back to your ticket - https://support.template-help.com/index.php?/Tickets/Ticket/View/CGL-532-21004. We will perform a more detailed investigation of the issue.
Trying to find a very good template for a gym and service company wasnt easy! TemplateMonster though, had this amazing template for us! Clean lines, awesome parallax home page with also a pricelist (exactly what we needed!) The most amazing thing of all was that we updated it to the brand new joomla 3.7.0 without a single bug or disfunction! As a freelancer and wed design agency, this is one of the most important thinks in finding a template!
Great template, easy to set up! love evrything about Joomla. Greate support and modules. Thank you.
The three most important factors why we choose this template is responsiveness in phone device. The other one is nice layout and the last is good design. We help the starting veterans promote their business.
The template is beaultiful and very easy to work. The design is elegant and it was very simple to change the original content to fit my needs. The template made my work very productive and made me finish the project very fast with a low cost. My client was very happy with the new site and indicate my job to other clients. I recommend Template Monster. Thanks!
Mostra di più
0 Commenti per questo prodotto
Puoi scrivere un commento per questo prodotto