"Kinder - Primary School Creative HTML" Responsive Website template №48443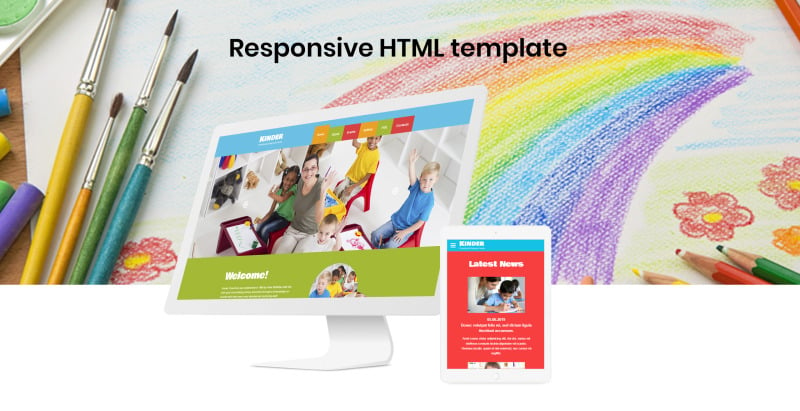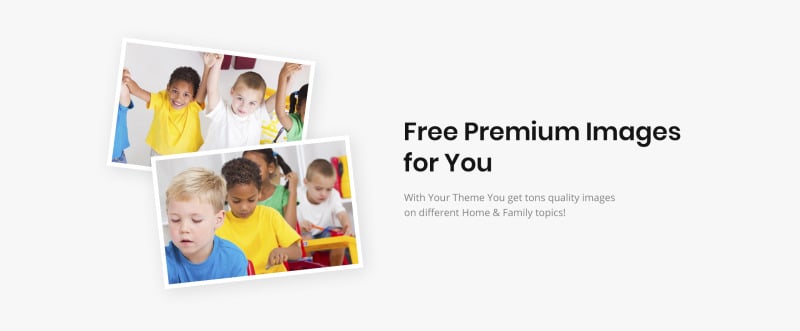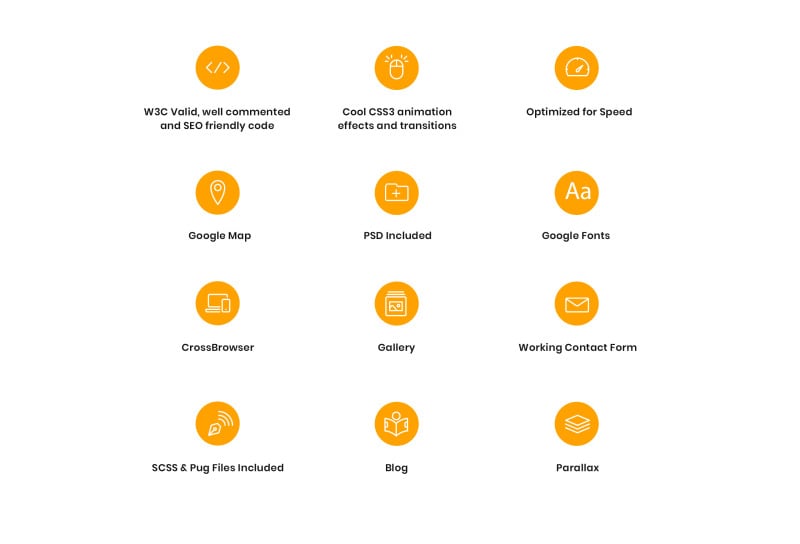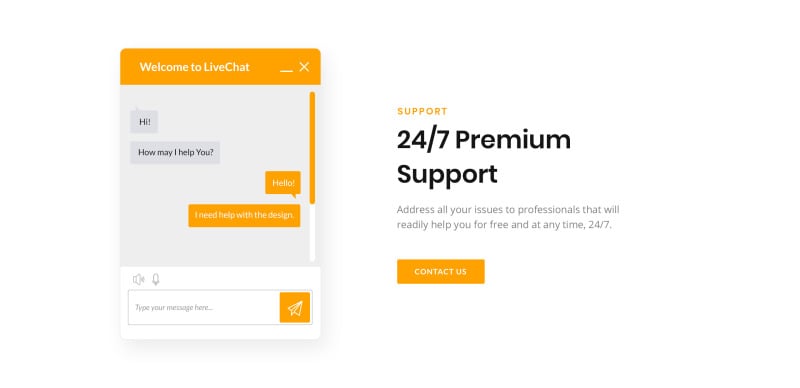 Changelog
Kinder Version 1.2 (Octobet 03, 2019)
Additions

Kinder Version 1.1 (July 16, 2019)
Additions

- ADD: Preloader Plugin;
- UPD:Updated Bootstrap 3 to Bootstrap 4;
- UPD: jQuery 1.1.1 to jQuery 3.2.1;
- UPD: jQuery Migrate 1.2 to jQuery Migrate 3.0;
- UPD: jQuery Cookie;
- UPD: jQuery Easing;
- UPD: UI To Top plugin;
- UPD: Copyright Year Plugin;
- UPD: Google Map updated;
- UPD: RD Navbar updated;
- UPD: RD Mailform updated;
- UPD: Swiper plugin updated;
- UPD: Flickr gallery changed to Lightgallery;
- FIX: Markup fixes;
- FIX: Other minor bug fixes.
9 beoordelingen voor dit product
Great template. Easy to modify. Purchase as expected. Great colors
This template is perfect for any Jumpers, Inflatables and rental party services business. I like his color and Design. Easy to update and replace pictures and information. This website is 100% mobile version and look great in my phone and table. My customer is very happy with my job and he got more customer from his website. Easy navigation for the visitors. I recommended this template for any business.
Good template, fashionable design. We are satisfied with this template.
Last week I bought template Kids Center Responsive Website Template # 48443. This template is accommodated my need for a school site child, I liked the colors and the distribution of its section. Besides adapting to mobile devices Previously Ive bought other form and all went very well .. an been successful sites and my clients have been very pleased and fast delivery that can be done right through to acquire a functional product with few changes and adapts well to the requirements of each. Best of all is that often launch offers and discount, with that motivate us to continue buying much more quickly template ... need to buy a template e-commerce and have found some that fit the category and my need perfectly. .This do our job really easy. The after sales is very good, delivery is clear and quick, easy to download. support and help is genial.estoy very satisfied with the service and quality products they offer in templatemonster.com For those who are new category of web design, we recommended the templates templatemonster.com great job success and thank you very much
Thank you very much for your feedback! Were glad youre satisfied with the purchased template and our customer service.
Laat meer zien
0 commentaarvoor dit product
U kunt een opmerking schrijven voor dit product