Kinder - Preschool Center HTML5
[ Exclusive Product ]
6 months of support
With a product you will get 6 months of support from the author. To know more about what is included, please read the support policy.
Sales: 146
Created: Feb 24, 2014
Updated: Jan 31, 2023
ID: 48443
MonsterONE - Unlimited Downloads for $13.25/mo
290k Items | Commercial Use

License permits using this item to create unlimited digital end products for sale during the active period of your subscription.

| Support
Join to Download this Item for Free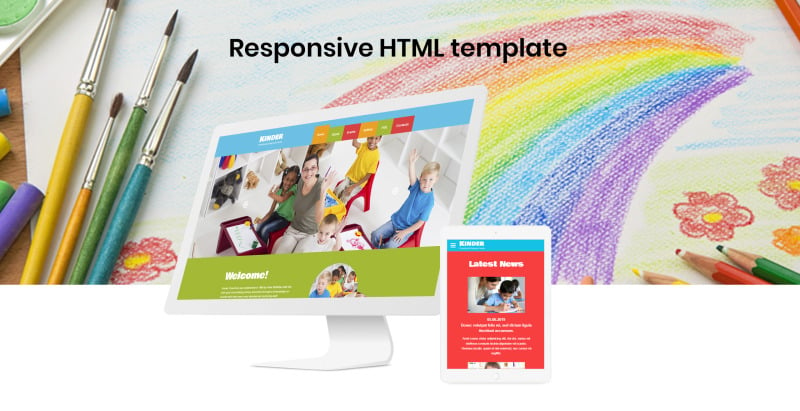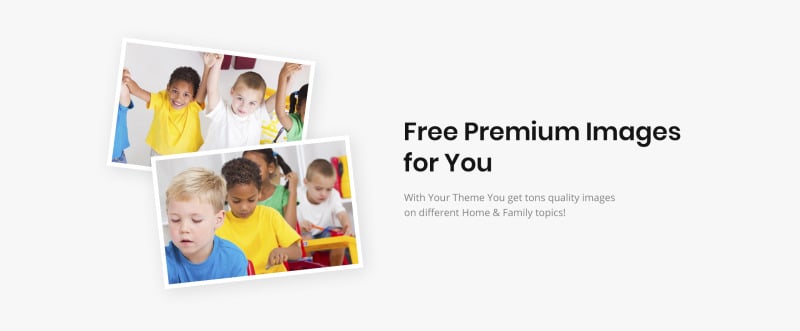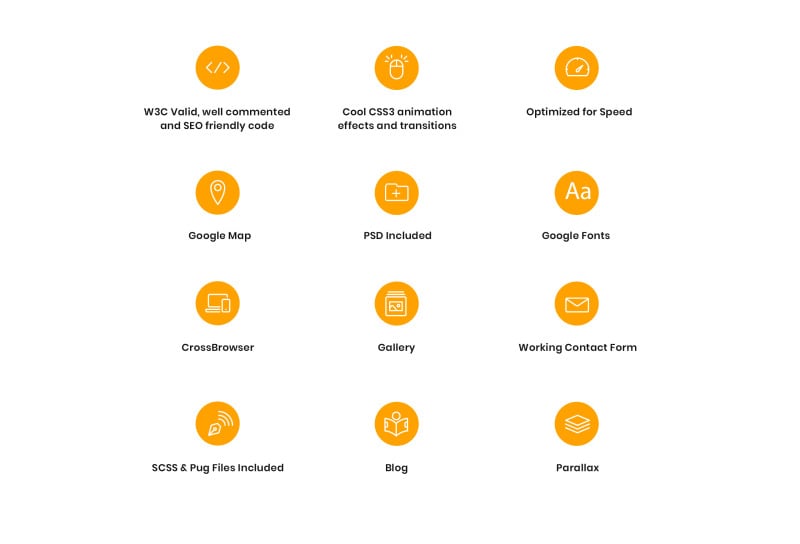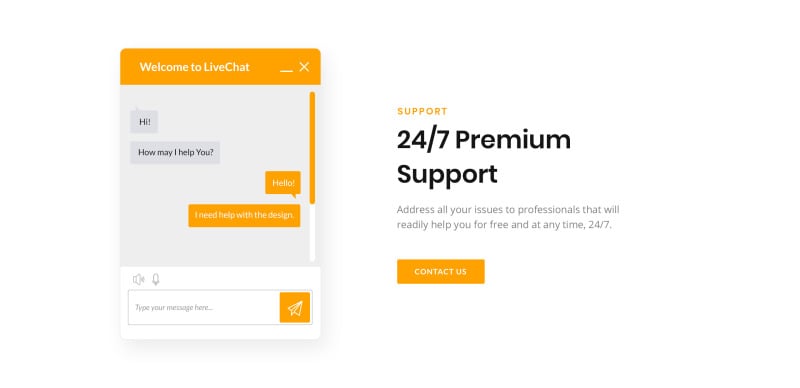 Modern Preschool Center HTML5 Website Template
A preschool center HTML5 website template is a powerful tool that simplifies the website development process. These days, having a website that attracts new clients is a must. It simplifies marketing and promotion and can simply create a good image for your business. Still, it is nearly impossible if you have an average looking website. For that reason, many business owners choose to work with professional web developers.
Nevertheless, it is not an option for smaller organizations, especially in the educational sphere. That's why many preschool centers and kindergartens choose HTML website templates. These solutions are affordable and very responsive due to Bootstrap 4. With them, it's possible to build nearly anything you can imagine. If you need to create a noticeable site for a preschool or daycare center, our new Kinder HTML5 template will be a great fit.
HTML5 Template for Kindergarten Loaded with Features
The Kinder preschool center HTML5 website template offers a modern & colorful design for your preschool website. Combined with a detailed layout, you can use this solution to make your site look attractive & informative. From images to text, it's simple to work with various kinds of content. Also, our template provides a wide range of features and benefits. They are aimed at improving your website's reliability. The features include:
W3C valid coding;
Responsive & SEO-ready layout;
Google Maps & Google Fonts;
CSS3 animations & transitions;
SCSS & Pug source files;
Cross-browser support.
However, these are not all the benefits our preschool center HTML5 website template provides. With a variety of included plugins and scripts, you can completely transform your website. For example, with fullwidth sliders, you can create a positive first impression. Moreover, you can use the built-in menu as well as footers and headers to make your website easy to navigate. Also, simply link the social profiles of your preschool center to the footer's social section to easily connect with your potential clients.
Multipage HTML5 Template for Preschool
The template we offer is multipage. It means that the Kinder preschool center HTML5 website template provides multiple pre-designed pages for your website. They serve various topics and purposes. For instance, you can describe your team and the preschool classes you offer. Moreover, the template allows parents to connect directly with you via the Contacts page. The Gallery page is perfect for showing the achievements of your kids.
In case you want to get more from this template, we recommend reading its documentation. It describes how to install and use the Kinder HTML template properly. Also, it answers a variety of common questions about HTML5 solutions. And our support team will be happy to assist you if any additional questions arise. We also encourage you to take a look at our template catalog. It contains thousands of templates for your next website.
Changelog
Kinder Version 1.3 (February 16, 2021):
UPD: Bootstrap to 4.5.3;
UPD: Swiper to 5.3.1;
UPD: Popper.js to 1.16.1;
UPD: PageTransition to 1.1.4;
FIX: Minor bug fixes.
Kinder Version 1.2.1 (October 27, 2020):
Additions
UPD: SCSS optimization;
UPD: Scripts updated;
FIX: Project structure;
FIX: Minor bug fixes.
Kinder Version 1.2 (Octobet 03, 2019):
Additions
Kinder Version 1.1 (July 16, 2019):
Additions
ADD: Preloader Plugin;
UPD: Updated Bootstrap 3 to Bootstrap 4;
UPD: jQuery 1.1.1 to jQuery 3.2.1;
UPD: jQuery Migrate 1.2 to jQuery Migrate 3.0;
UPD: jQuery Cookie;
UPD: jQuery Easing;
UPD: UI To Top plugin;
UPD: Copyright Year Plugin;
UPD: Google Map updated;
UPD: RD Navbar updated;
UPD: RD Mailform updated;
UPD: Swiper plugin updated;
UPD: Flickr gallery changed to Lightgallery;
FIX: Markup fixes;
FIX: Other minor bug fixes.
9 Reviews for this product
Great template. Easy to modify. Purchase as expected. Great colors
Excelente plantilla! fácil de modificar. El diseño y colores son ideales para el rubro.
This template is perfect for any Jumpers, Inflatables and rental party services business. I like his color and Design. Easy to update and replace pictures and information. This website is 100% mobile version and look great in my phone and table. My customer is very happy with my job and he got more customer from his website. Easy navigation for the visitors. I recommended this template for any business.
Good template, fashionable design. We are satisfied with this template.
0 Comments for this product