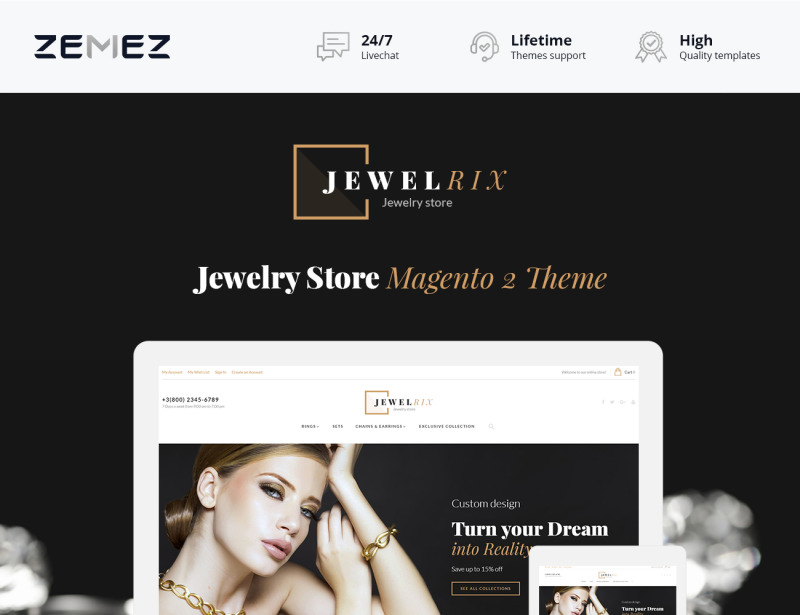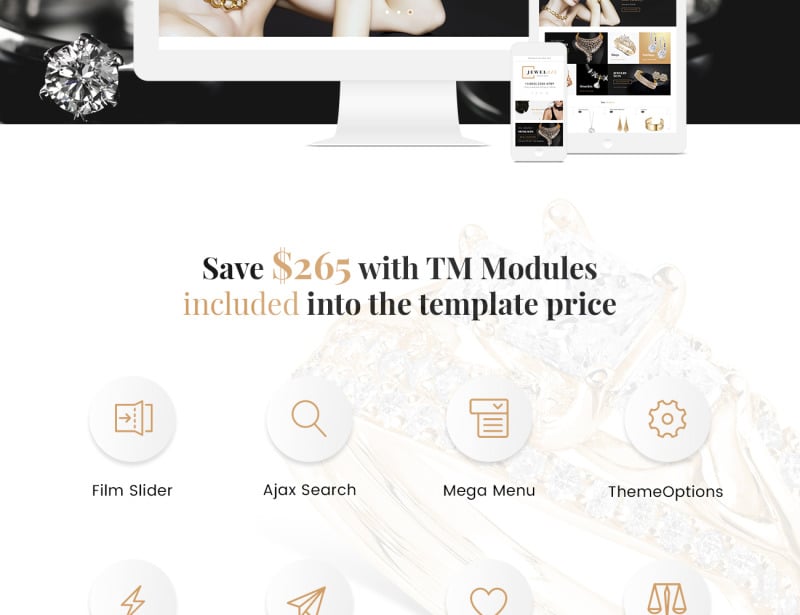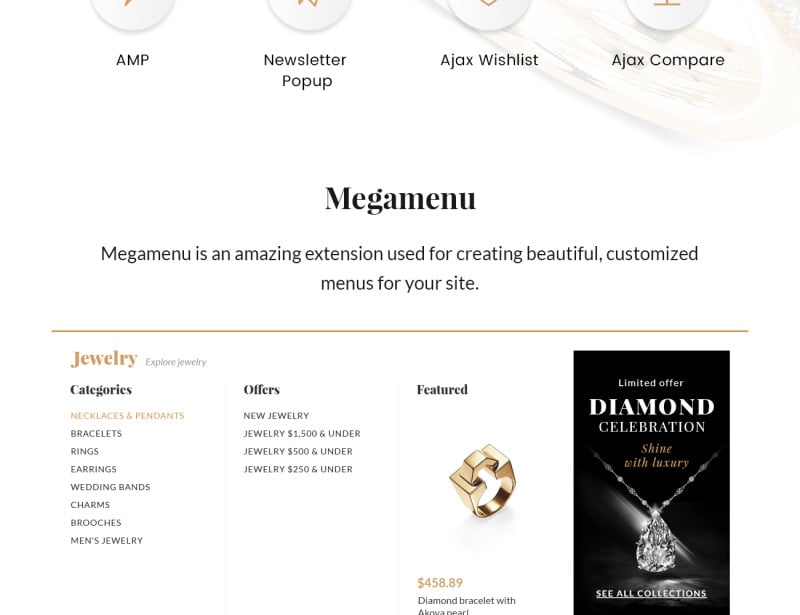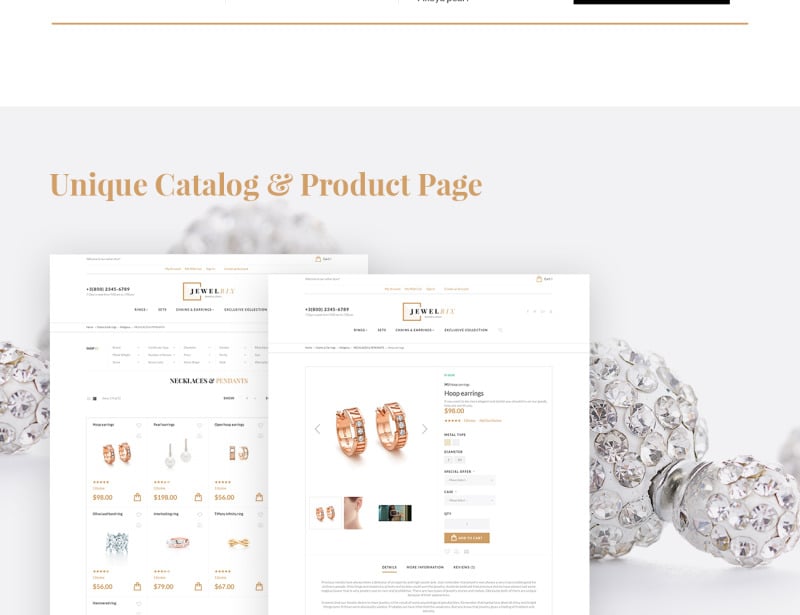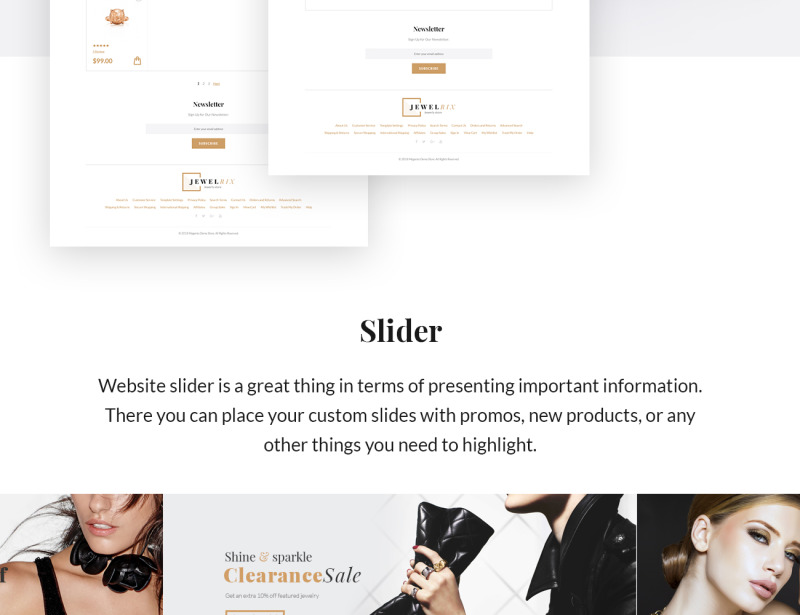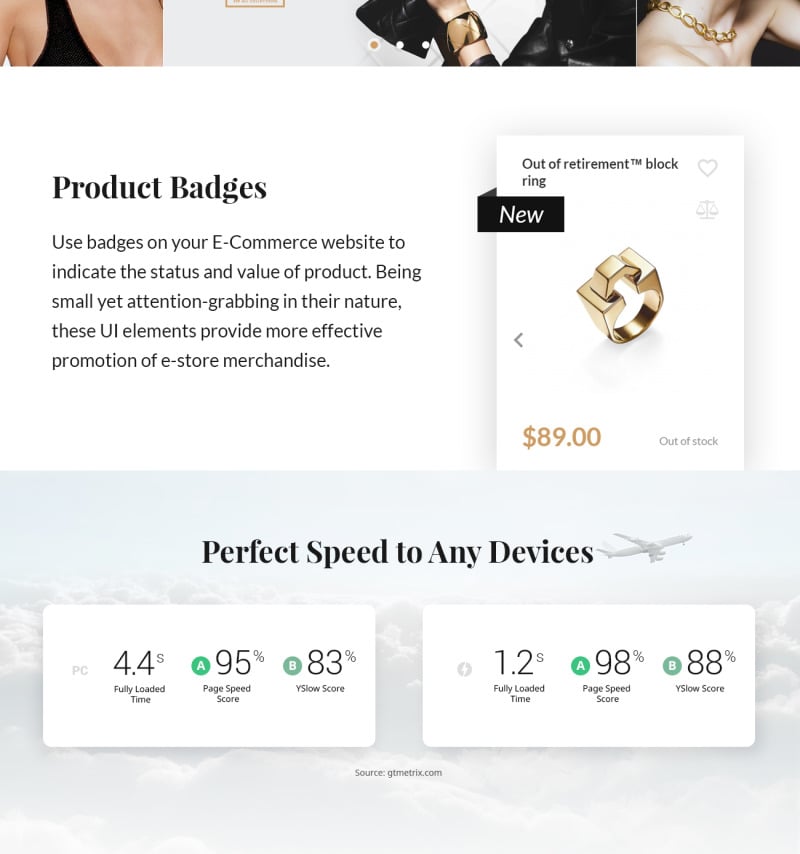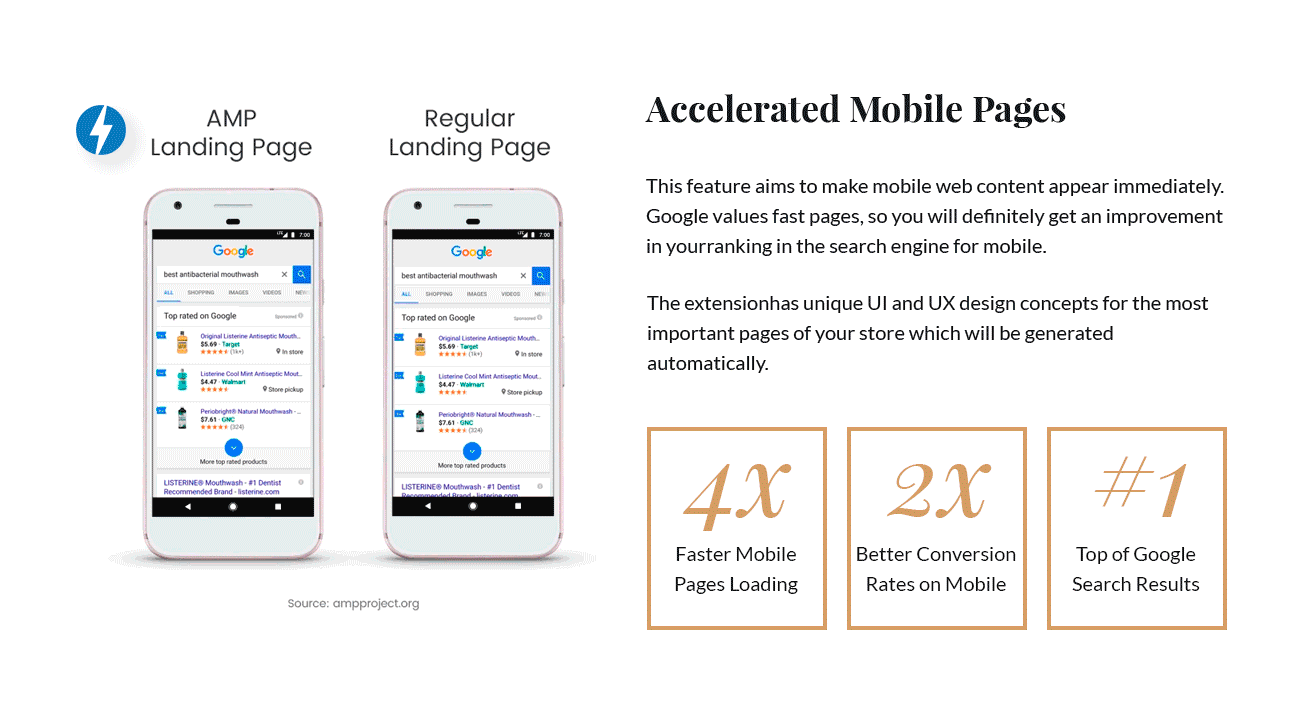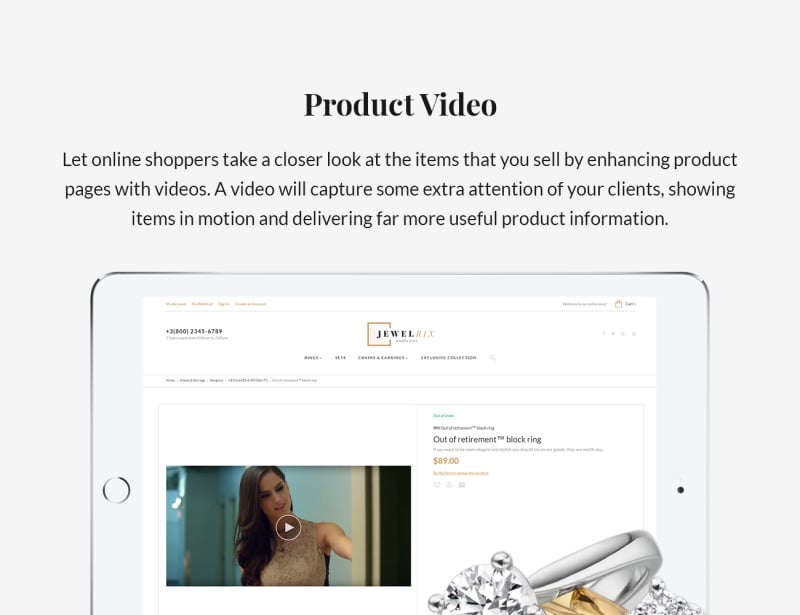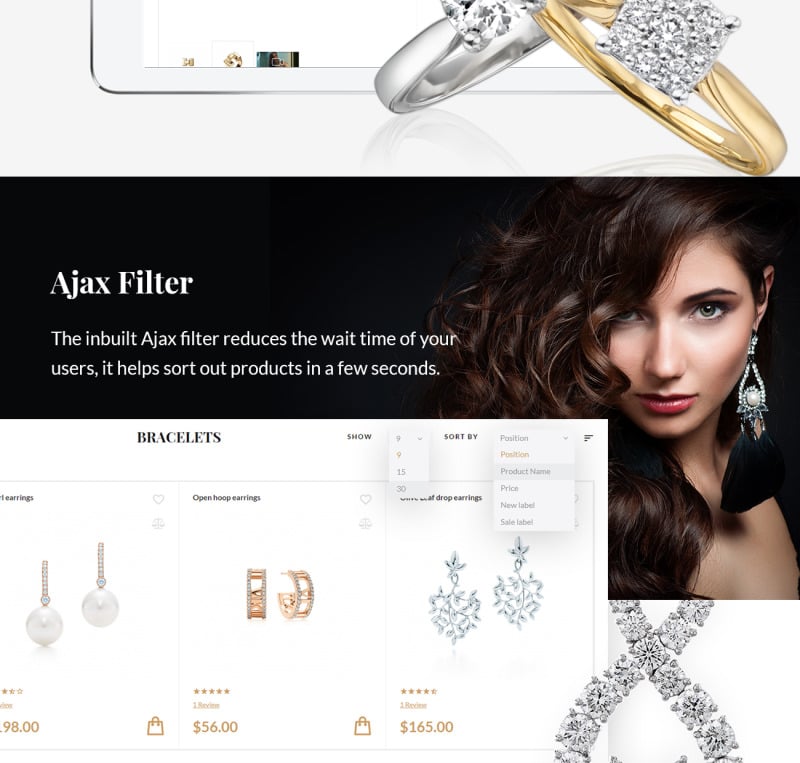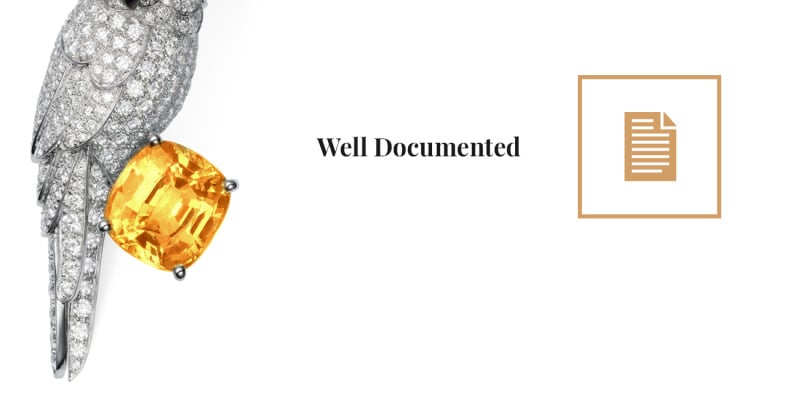 Ändringslogg
Additions

- fix: cart bug
- update: NEW version of Magento engine 2.2.6
- fix: product attributes styles
- fix: ThemeOptions module
- fix: submenu scroll on touchscreen
- update: NEW version of Magento engine 2.2.5
- update: Ajax Compare extension
- update: Ajax Search extension
- update: Ajax Wishlist extension
- update: Film Slider extension
- update: Mega Menu extension
- update: Theme Options extension
16 Recensioner för denna produkt
Perfect for what we need. Nice and efficient template. Easy transaction. Thank you!
Great template with a lot of features. Saved a lot of time having their team install it as well.
Good usable, really responsive, and customizable. This is a good choice for magento
Good responsive template, 99% customizable, psd file included
Very very helpful team! I have several problem when installed this template Jewelrix. Zemez team are very patience and helpful!!! Thank you Ray Taylor, Leo, Alison and other people who I can not remember name! Thank you all!
0 Kommentarer för denna produkt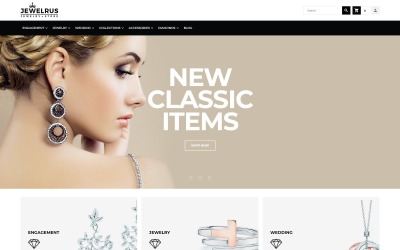 92
Ta bort från favoriter
852 kr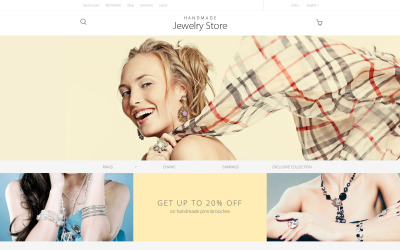 45
Ta bort från favoriter
1 541 kr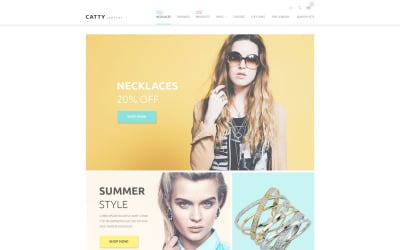 43
Ta bort från favoriter
1 541 kr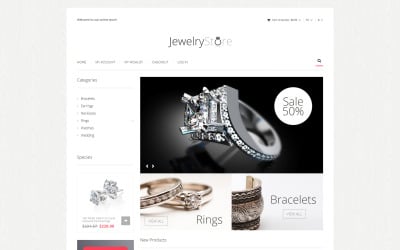 41
Ta bort från favoriter
1 541 kr