Responsivt Certionix - Sport Nutrition Website Template with Woocommerce and Elementor WooCommerce-tema #65870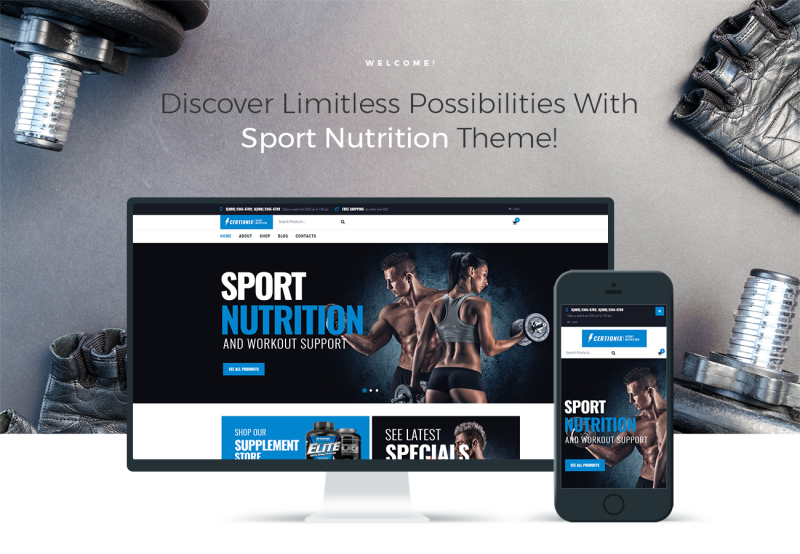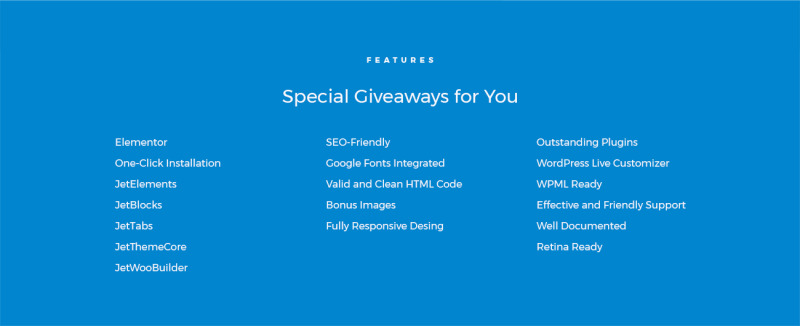 Ändringslogg
Update (November 29, 2018):


- WooCommerce 3.5.1 updated;
- Elementor Page Builder added;
- Best Elementor WooCommerce Addon;
- JetWooBuilder added;
- Best Elementor Addon;
- JetElements added;



5 Recensioner för denna produkt
Awesome template with excellent support. Clean layout on all devices especially computers.
Nice and easy to set up. Really nice design and a lot of useful information incl. free pictures. thanks
Great template, with perfect modules for every need. Born for the trade of cosmetic and sports products, but it is also possible to adapt it to other forms of sale. In particular for the management of a publishing house. The configuration of the homepage and of the other pages is very simple and intuitive. you can combine the modules in many ways and get the most out of it. There are several plugins, including MotoPress Slider, which allows you to get attractive graphics. The assistance is impeccable, always able to answer the questions.
This is really awesome! Very easy to use and edit. Ive used it for multiple sites.
Bad experience, theme build with JET plugins very crazy. I am WP developer with +15y experience lost 3 month of work to fix bugs. Support not solve problems
Dear Giammaria, we sincerely regret that the template caused you difficulties. Unfortunately, we cannot guarantee the proper work of the templates with all third-party extensions and scripts. Yet we are always happy to assist you in finding a solution for any difficulty you may possibly face during template customization and we hope the updated version of JetThemeCore plugin we sent you in your latest ticket #FVR-557-27962 helped you. In case you have any other issues, please, contact us anytime. Hoping for further successful cooperation!
Visa fler
0 Kommentarer för denna produkt
Du kan skriva en kommentar om denna produkt