Homelist - WordPress-tema för fastigheter
[ Exklusiv produkt ]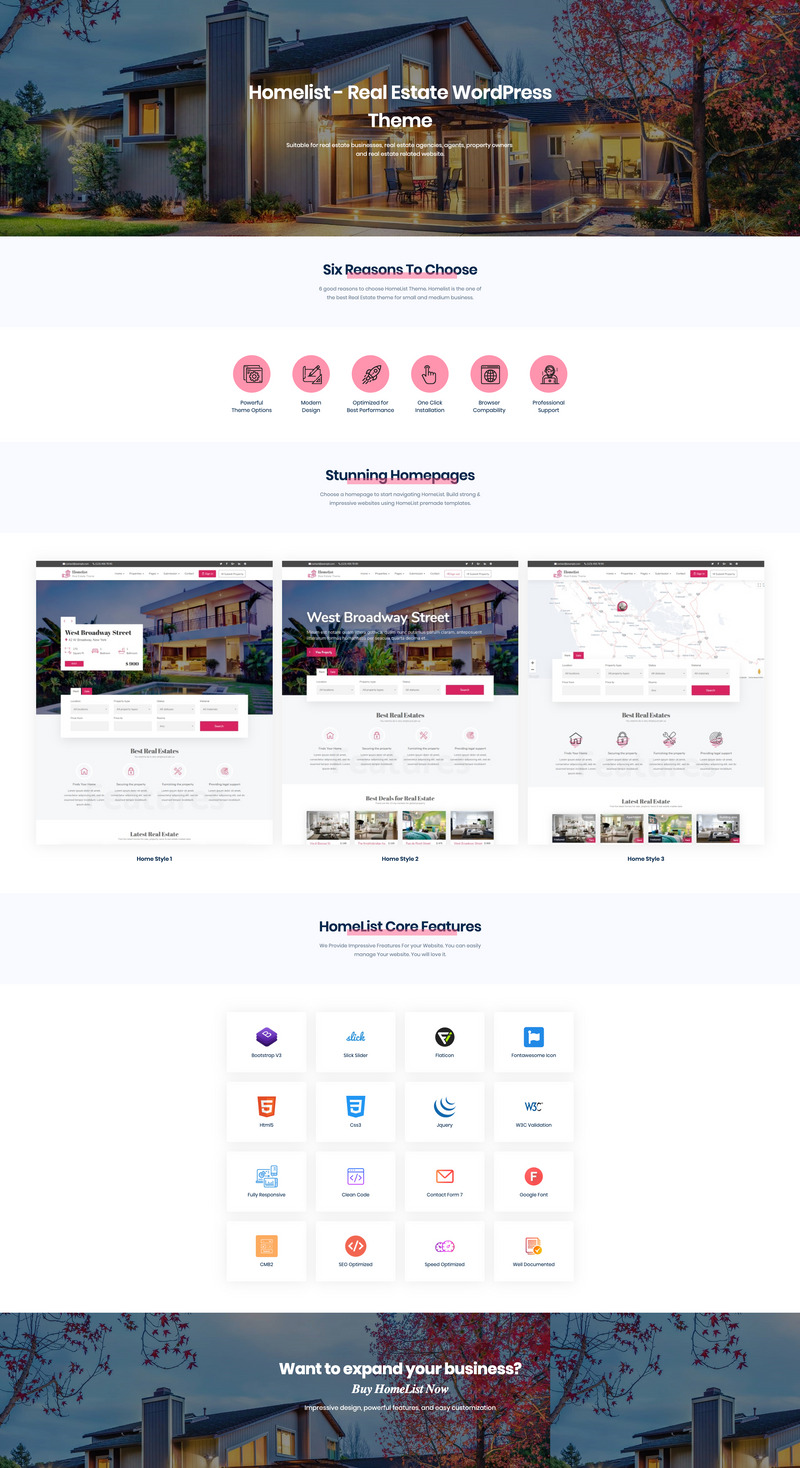 23 Recensioner för denna produkt
Wont work with elementor or other WordPress page editors. But a good look template. So sad.
Jeżeli szukasz motywu dla biura nieruchomości lub firmy zajmującej się wynajmem mieszkan to ten motyw będzie dla Ciebie idealny. Oparty o Elementor nie wymaga większej wiedzy technicznej do jego samodzielnego dostosowania. Tłumaczenie z pomocą Loco Translate szybko zmieni anglojęzyczng motyw w polski, a instalator przeprowadzi przez instalację w kilka kliknięć. Produkt wart zakupu i polecenia zarówno użytkownikom końcowym, jak i agencjom, które tworzą strony w oparciu o bazę kodu do modyfikacji. Polecam.
A real beautiful theme, however not too intuitive to work with. Some modules are hard-coded in a way they are not easy to customize. Im also missing in-depth documentation for this theme... However, I did get brilliant assistance from templatemonster Ongoing support dept. (thank you!) -- In general: a beautiful theme with much potential (maybe an updated, fine-tuned version of this one in the future?)
Наверное самый классный тематический шаблон на этой площадке, в нем уже из коробки настроен вывод таких величин как площадь, количество комнат, количество ванных комнат, количество спален, объекты инфраструктуры по близости. И все это в сопровождении иконок. Так же предусмотрена система работы менеджеров, под каждого из которых можно сделать отдельный кабинет, кроме того все менеджеры получаю персональную страницу со своими объектами. В коробке сразу несколько тем оформления, так что есть из чего выбрать. Установка проблем не доставила - подробная инструкция поставляется в комплекте. Все модули и демо данные устанавливаются по клику. Одним словом рекомендую - под риэлторское агентство самое то!
excelente trabajo, muchas gracias, sin embargo debería tener un instructivo previo para quienes no somos desarrolladores
0 Kommentarer för denna produkt