WooCommerce Themes
Your multi-functional web store made in one sprint
100% Satisfaction Guarantee
24/7 Free Support
Stock PhotosIncluded
Recently Added WooCommerce Themes
Popular WooCommerce Categories
Features that prove product viability
Take a look at the list of some great WooCommerce Themes features
Responsive Layouts
No hidden elements anymore. You will get a website able to change dimensions according to the device screen it is viewed on. This ability automatically improves user experience and boosts your SEO because guides the users to one and single website.
Intelligent Cherry Framework
A plain, skillfully built framework will offer you easy installation, integration of Bootstrap functionality, plenty of widgets and shortcodes, as well as the most secure method to modify the authentic design with Parent/Child theme capabilities.
Theme Options Variety
Don't like standard options for theme appearance? You don't need to, as more than 100 easy-to-use options are built into the Cherry framework. Change theme look, improve typography, replace the logo, modify navigation, update slider, blog pages, portfolio, and page footer until they inherit your own style.
Custom-Made Post Types & Formats
Let yourself be creative: use unique post types for testimonials, team introduction posts, services, and other posts you want to emphasize. Every page of your website can get its individual appearance. There is a list of post formats to choose from. All of them are designed specifically to meet the requirements of each case.
Different Shortcodes
You can use 80+ handy shortcodes for embedding media and other content like post output, grids, elements, lists, tabs, video and audio, Google Map, and so on. All of the shortcodes mentioned before have the whole set of options shown in a dialogue box.
Custom Widgets Provided
Theme Customizer makes page editing very easy and convenient. The feature accummulates all options from Theme Options. It's great that you can view all changes in real time with the help of an awesome Preview function. No changes will be applied to your website until you approve them by saving.
WooCommerce WordPress Themes
TemplateMonster introduces a new product line of premium WooCommerce for WordPress.
So if you want to use WordPress as the platform for your shop, you might want to start with a WooCommerce Theme available at TemplateMonster. There are many features in these templates to support a large or medium store, and they're very friendly to people new to selling online. WordPress + WooCommerce solution comes loaded with:
– Beautiful shop designs
– Intuitive admin and detailed reporting
– Clear shipping and tax settings
– Easy-to-handle orders, customers, and inventory
– Wide marketing and promotion options
– Numerous payment gateways
– Functionality enabling extensions
– Regular bug fixes and updates
Now you can narrow the search down to WooCommerce templates that have a style that matches your business. This needs to be done carefully. Trust your taste and first impression.
With a Free WooCommerce Theme you can brush up on installation skills, see how to fine-tune and customize some things, so that when you next need that skill with a similar paid template you're all ready to go. All-in-all you can have a look at our list of top WooCommerce themes.
More than 1,500,000 customers served
Read what people say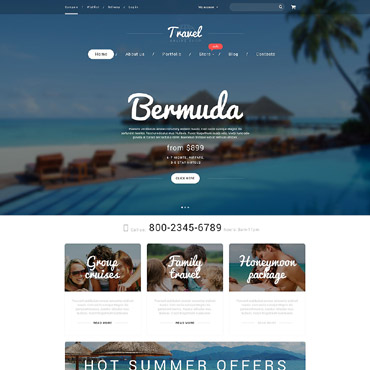 Vacation Agency WooCommerce Theme #55230
Reviewer: Ahmed S.
Posted:
Really Good Theme
In searching for a WP theme, I was mainly looking for a an elegant theme that give my client a big wow and be very attractive in the design and be very easy to edit the content and customize the look and feel to fit my client business model. I have been in web development field for the past 12 years and although I know my way around photoshop very well, I don't consider myself a designer per say. I am mainly using this plugin for a plumbing service business and wanted my site to stand out amongst the hundreds of other sites already out there. The client was really impressed with the template and picked this one over 4 designs I have showed him. The site URL is http://advancedprophc.com. The only thing I didn't quite like when customizing this theme template is how motopress takes over and overrides any changes I have made to styles in the css file. I would have preferred if it kept my custom css and be able to edit part of the page with moto and the other manually. Other than that, I am very happy with the template and like the plugins included in the theme.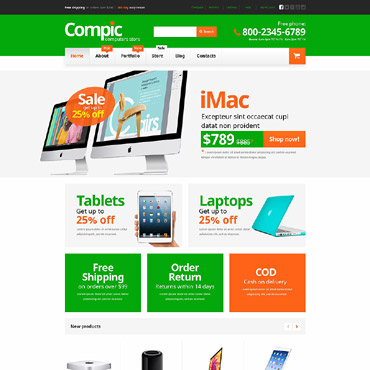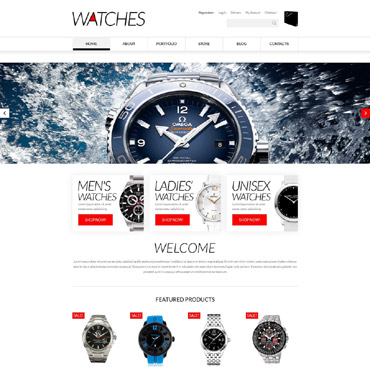 Elegant Watches WooCommerce Theme #53601
Reviewer: Ricardo L.
Posted:
a theme that fell nicely for our customer
We are a web agency, we work in customizing themes of template monsters, always seek the best theme for initiating the idea that our client is to achieve, then adapt and customize the theme to stay with the face of our client's company. The choice of theme try to find niche market of aspects of our client along with it try to see attractive points of the very theme of the structure, which are beautiful and well today, as the issues evolve over time and it is always important to stay up to date the visual part. This theme was extremely helpful to us, our client has a travel company and provides lists of gifts for wedding, there would be penalties ride across a robust e-commerce in order to provide wedding lists, but the WooCommerce solved our problem of a simple and practical now customers can give the bride and groom through this beautiful theme. The site is not yet in the air and not yet finalized for lack complete some textual parts that our customer is developing, so I will not be able to give a preview to you, but I assure you it was a very good job. My client meets a well refined public, especially couples looking for a honeymoon in Paris, so every detail has been carefully established to transmit the idea of ​​super trip that my client wants to spend. The theme itself was easy to install and customize, we can implement it all alone without the support of template monsters, but of course, whenever they need are 10 in service and problem solving. Finally, buy many topics every month and the template monsters makes me more and more satisfied with their job, my congratulations.