Bettaso - WordPress-tema för café och restaurang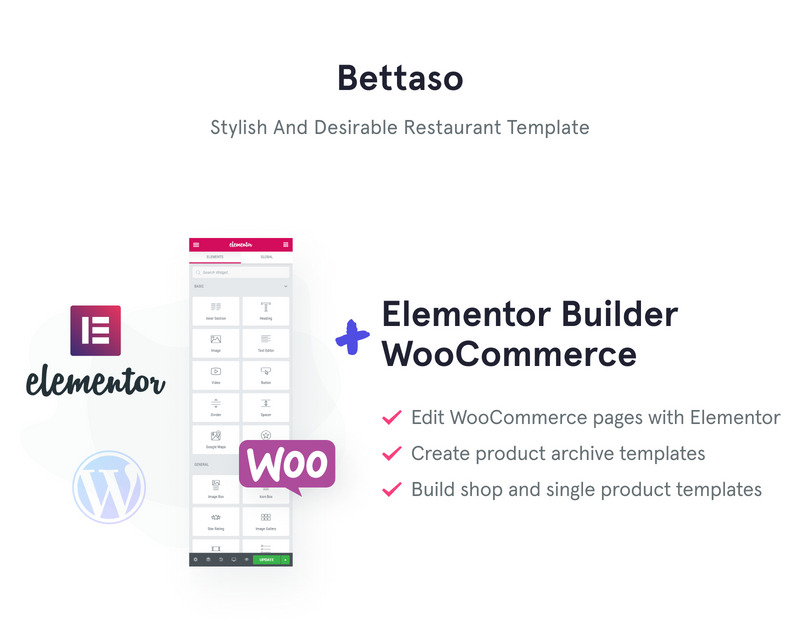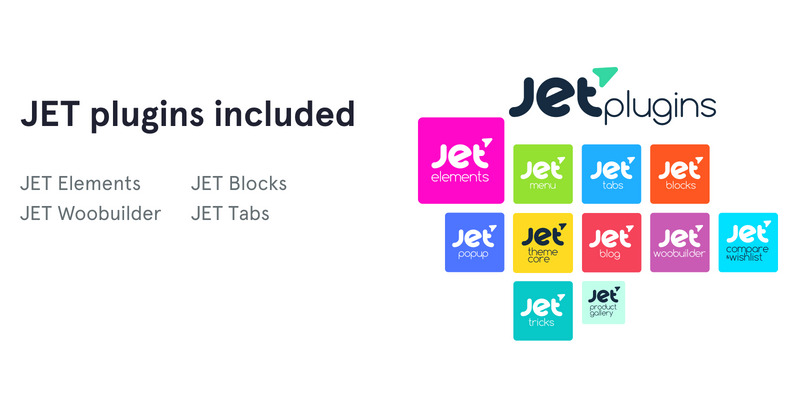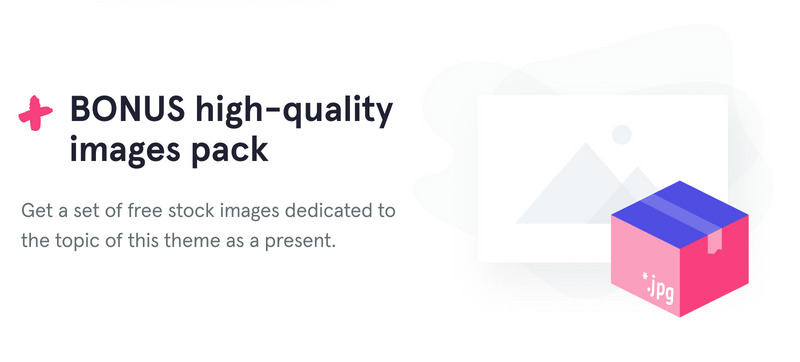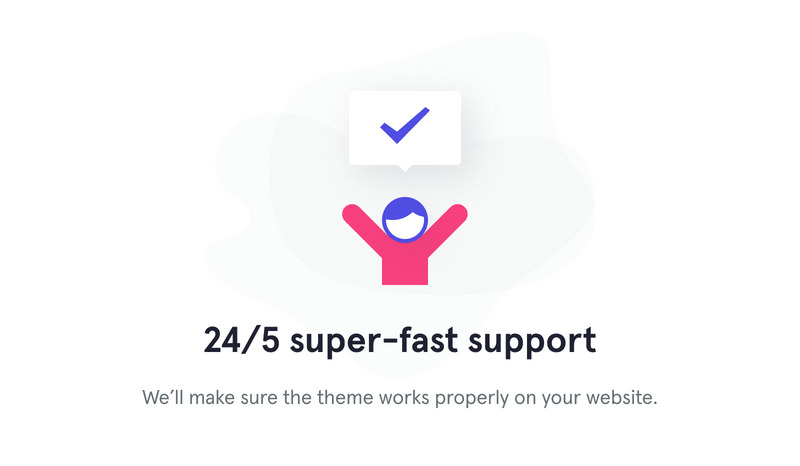 Ändringslogg
Bettaso (July 20, 2021):
Minor bugs fixed;
Elementor Page Builder 3.2 compatible;
WooCommerce 5.5 compatible;
WordPress 5.7 compatible.
31 Recensioner för denna produkt
Very easy to use template. Some problems when installing plugins. I had to reload the page several times.
Ein sehr flexibles Theme, mit dem man viele tolle Seiten erstellen kann. Insbesondere aus dem Gastro- und Restaurant-Bereich werden hier viel nützliche und sehr schöne Bilder, z.B. von Speisen oder aus der Küche, mitgeliefert, die man durchaus auch allgemeingültig für die eigene Website verwenden kann. Es können bestehende Vorlagen verwendet werden oder die Seiten mittels des zugehörigen WYSIWYG-Editors Elementor selbst individuell zusammengestellt werden, sodass man sich von dem Standard-Layout durchaus auch abheben kann. Dieses Theme ist somit sehr empfehlenswert.
Purchased this template with a view to setting up our new website to bring thing into the 21st century. It took a little time to get used to the elementor type editing but once we were familiar, it was plain sailing. Great website with more features than youll need.
Still testing the Theme, but great and really fast support. I bought the monde restaurant theme on themeforest. No one replied to my support ticket...
Exactly what my client needed. Fresh theme. Highly recommended for those who plan to make restaurant website with WP!
0 Kommentarer för denna produkt