CarRepair - Joomla-mall för bilservicecenter
6 months of support
Med en produkt får du 6 månaders support från skaparen. Mer information om vad som ingår finns i supportpolicyn.
Försäljning: 45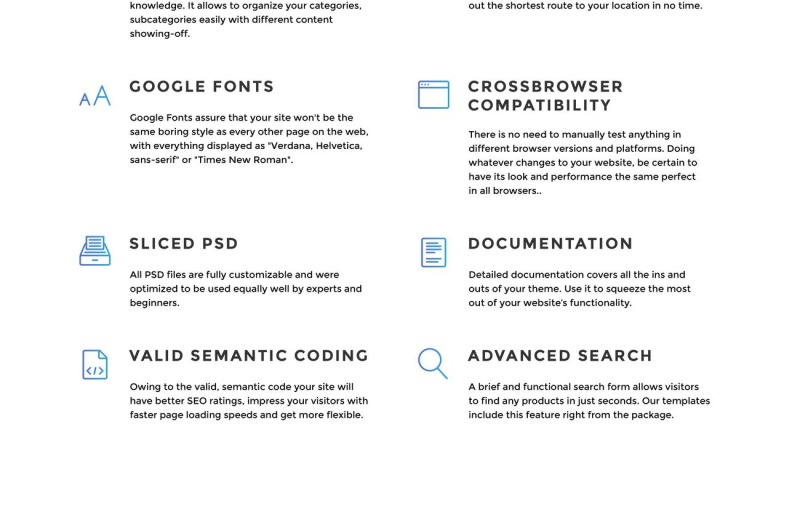 Ändringsloggen
Update (February 07, 2019): - Updated to Joomla 3.9.2 engine version; - FIX: minor bugs. Update (May 23, 2018): - Updated to Joomla 3.8.7 engine version; - Installed the plugin plg_jch_optimize_5.2.2; - Update JoomGallery-3.3.4; - Set pkg_slogin_v2.7.2_j2.5_j3; - Portfolio Fixed; - Updated acymailing starter_v5.9.6.tar; - Updated by pkg_kunena_v5.0.14; - Added the modal window REQUEST AN APPOINTMENT.
5 Reviews for this product
Great! Its easy to install and to use. Thanks for the template!
Отличный шаблон, мобилен, все необходимое есть, без излишеств.
Muy buena plantilla, adaptable, responsive y configurable. Ningún problema con la compra, todo perfecto
Отличный шаблон, установил без всяких проблем, отредактировал под свою тему
Отличный адаптивный шаблон. Легко настраивается под любой бизнес авто/мото тематики!
0 Comments for this product