Ekologiskt - Lantbruksmall för mångsidiga webbplatser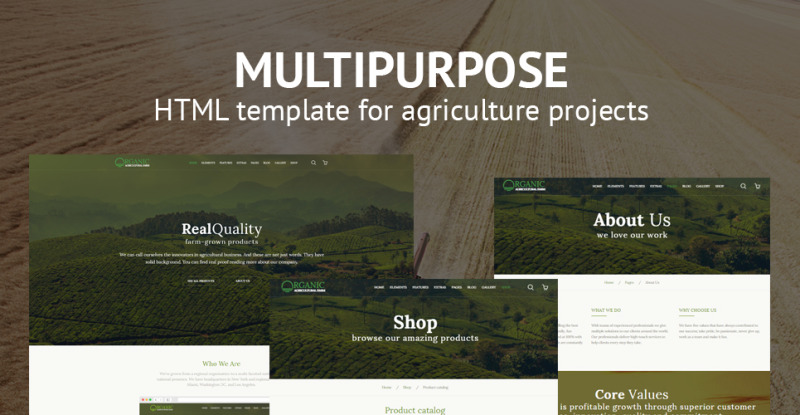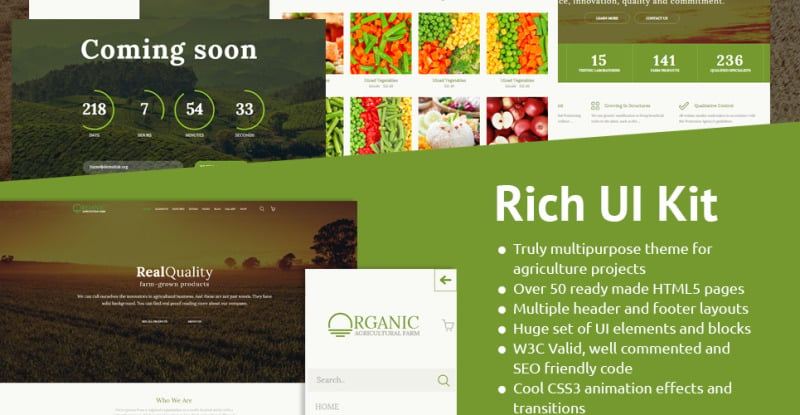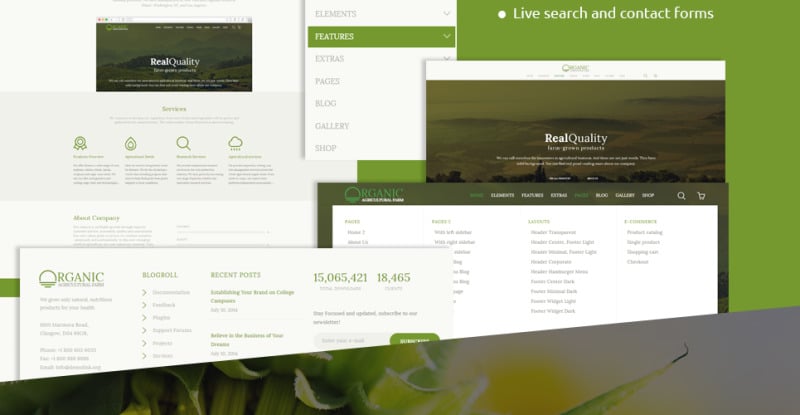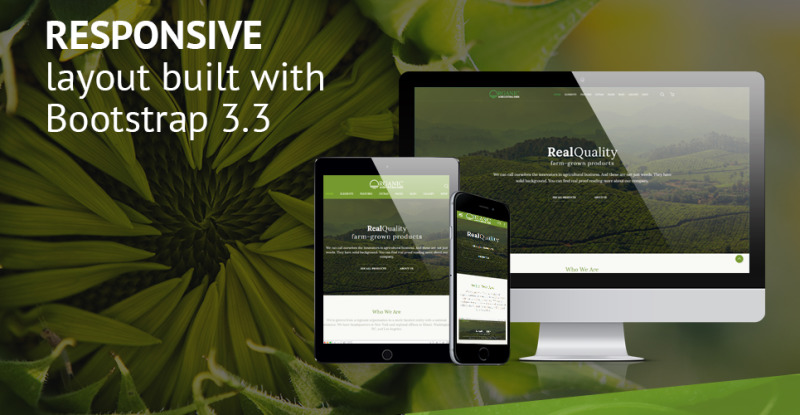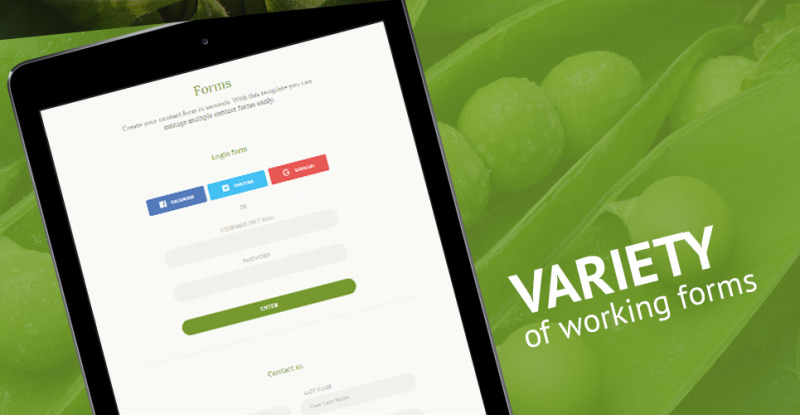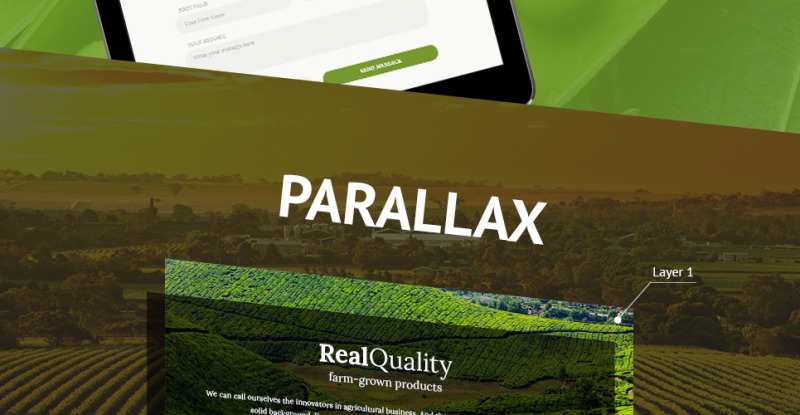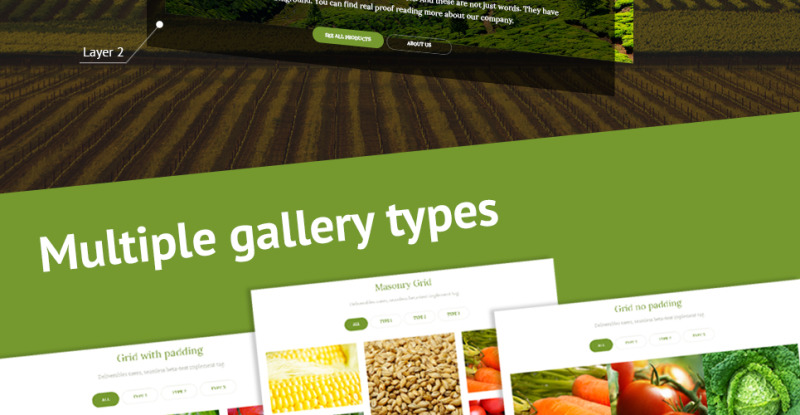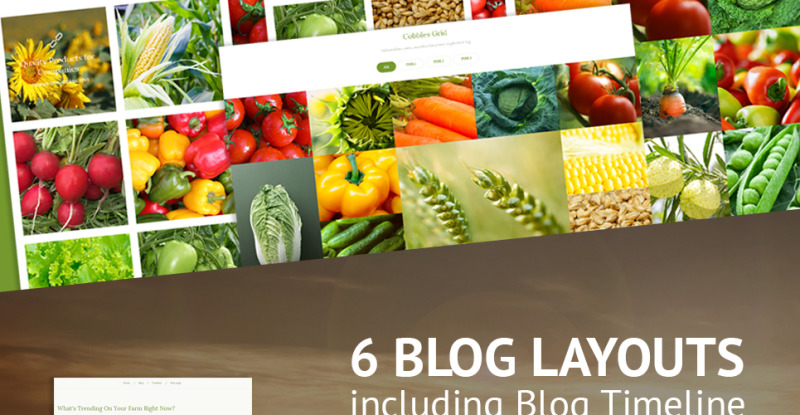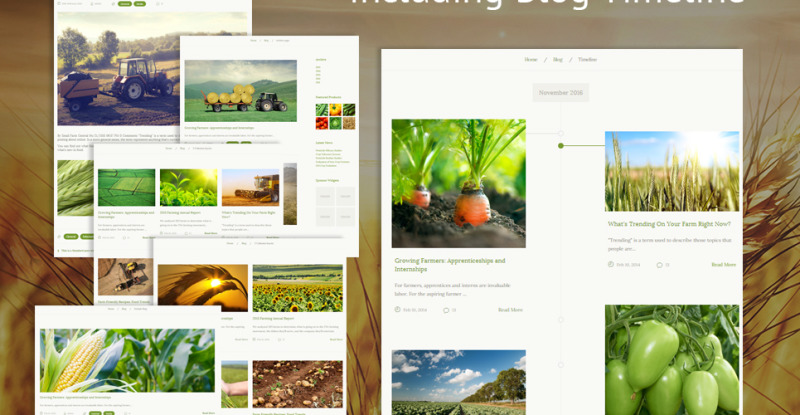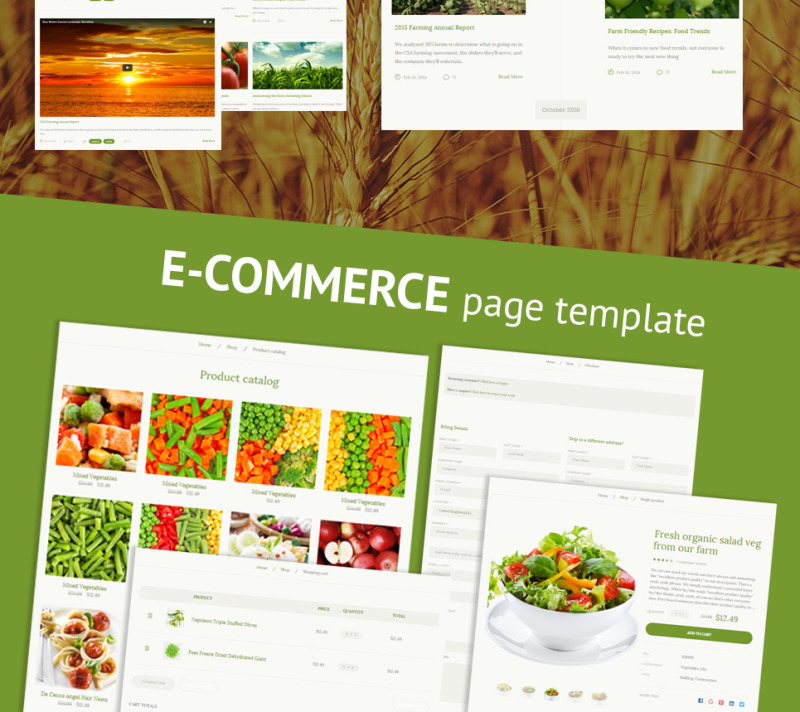 Changelog
Organic Version1.1 (September 12, 2017)
14 Reviews for this product
Great theme... If youre in the agrecultural market you should buy this
Its a very good webdesign to help me build website quickly! thanks!
The template is awesome; it has a beautiful and a complete design. You can choose several pages designs for your main pages and for the secondary's ones. It has a blog integrated with different pages designs. Is usable for any platform (android, iphone, ipad, laptop, etc) and also for most of the web browser (google chrome, safari, mozilla and also for the obsolete internet explorer). You can choose from a variety of images, icons, text, buttons, etc. It has several animations that give a lot of freshness to the site as well as a touch of professionalism very punctual. The design corresponds to the latest trend that is being used for web pages, so its navigation makes it very intuitive, without general complications, since it meets the objective of allowing the user to see the content that matters to him after two clicks at most. The colors, fonts and format of the page comply with the need for image of companies in the agriculture sector.
Şablon gayet iyi ve ve mobil ile tam uyumlu olarak çalışıyor. Alternatifli sayfaları ve bölümleri (footer ve header) gayet kullanışlı. Blog için ve shop için ekstra özellikleri olması da çok avantaj sağlıyor. Kendi yazılımınızla kolayca entegre edebilirsiniz. Ben entegrede sorun yaşamadım. İçerdiği stock photolarda güzel görünüyor gerekirse kullanılabilir. Icon kütüphaneside çok çeşitli, isteğinize uygun bir icon mutlaka bulursunuz.
I bought this Agriculture template and the whole process was very simple. Easy buy and easy payment! Full content I need in my business with all the necessary pages in different forms and format, suitable for adjustment of any agriculture business. Nice color panel and pictures, plenty of options for tabs, buttons, grids an icons. E-commerce page is simple and perfectly suitable for an online magazine. I recommend this web site template for its great content and multiple available choices.
0 Comments for this product
1 937
Ta bort från favoriter
589 kr
836
Ta bort från favoriter
589 kr
178
Ta bort från favoriter
589 kr
104
Ta bort från favoriter
589 kr