Flex - Universal Multipurpose Creative HTML-webbplatsmall
[ Exklusiv produkt ]
6 months of support
Med en produkt får du 6 månaders support från skaparen. Mer information om vad som ingår finns i supportpolicyn.
Försäljning: 47
BLACK FRIDAY &

CYBER MONDAY

SALE
Created: 5 nov. 2019
Updated: 31 jan. 2023
ID: 88389
MonsterONE - Obegränsad nedladdning för 13.25$/mån
290k artiklar | Kommersiell användning

License permits using this item to create unlimited digital end products for sale during the active period of your subscription.

| Support
Gå med för att Ladda ned denna artikel kostnadsfritt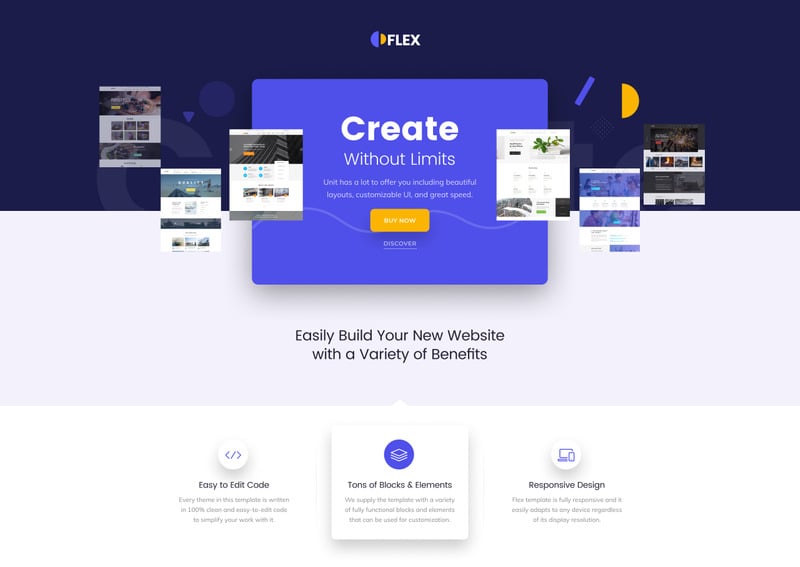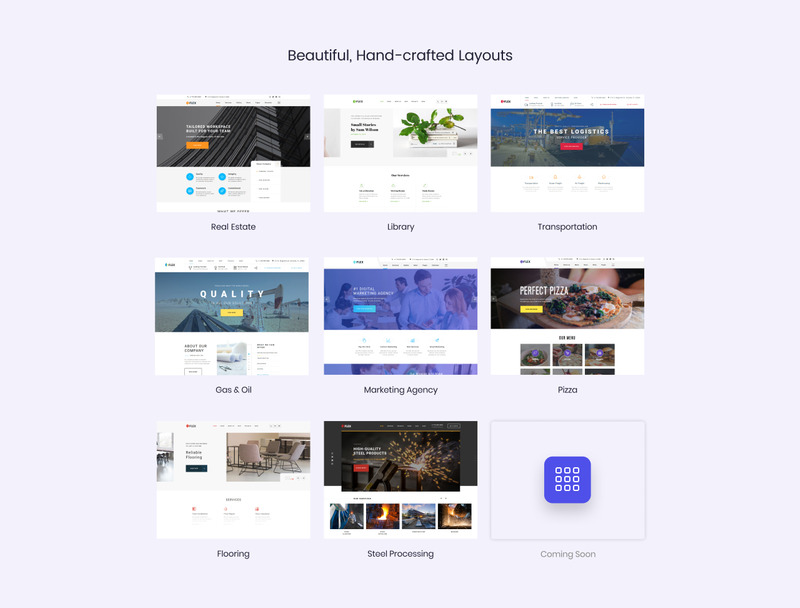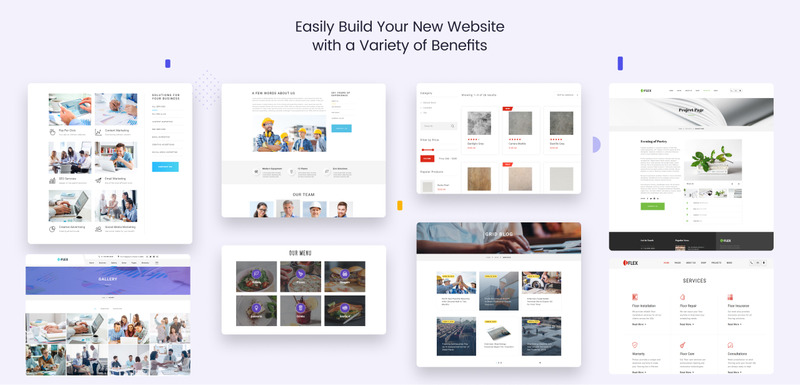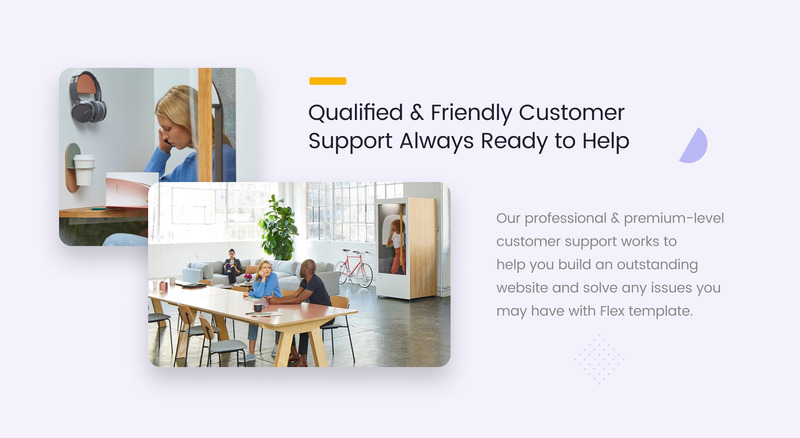 Ändringsloggen
##Flex Version 1.3(September 15, 2022):
UPD: Bootstrap to 5.2.0;
UPD: Popper.js to 2.11.5;
UPD: Jquery to 3.6.0;
UPD: Jquery Migrate to 3.3.2;
UPD: Jquery form to 4.3.0;
UPD: Swiper to 5.3.1;
UPD: Progress Linear;
UPD: PageTransition to 1.1.4;
UPD: Select2 to 4.0.6-rc.1;
UPD: Google map;
UPD: Countdown;
RPL: jQuery Count To to αCounter;
RPL: Magnific Popup To to Lightgallery;
FIX: Bugs;
##Flex Version 1.2 (December 07, 2020):
UPD: Bootstrap to 4.5.3;
FIX: Minor bug fixes.
##Flex Version 1.1.1 (November 11, 2020):
UPD: SCSS optimization;
UPD: Scripts updated;
FIX: Project structure;
FIX: Minor bug fixes.
##Flex Version 1.1 (March 02, 2020):
ADD: New Child theme;
FIX: Minor bug fixes.
6 Reviews for this product
A very easy-to-use template. Many possibilities, systems and solutions. I recommend
Mit dem Flex HTML-Template kann man eine sehr moderne Website z.B. für einen Malermeisterbetrieb erstellen, die Startseite hat einen schönen Bilderslider, die Folgeseiten kann man mit einem Headerbild versehen, das sich bewegt, es gibt weitere Bildergalerien, die optimal sind für die Darstellung von Referenzen mit vorher-nachher Bildern, der Footer ist dreigeteilt mit Kontaktdaten, News und z.B. der Wiederholung der Hauptnavigation. Besonders ansprechend ist die Großbilder-Galerie mit den kleinen Vorschaubildern unten mit Leiste zum Scrollen. Gut auskommentiert und für einen HTML-Entwickler einfach zu editieren. Sehr zu empfehlen.
As a web design and development firm specializing in professional websites, I can tell you that this template is outstanding. Its well built, easy to navigate, and cleanly built. The HTML code is outstanding, efficient, and optimized for speed. The end result in using this template was a website our customer was absolutely thrilled with. I would highly recommend the Flex - Universal Multipurpose Creative HTML Website Template by Zemez. You wont be disappointed!
The template is nice and quite easy to use but the built-in plugins have some configuration problems, especially the menu which has usability problems when used in no-sticky mode. Unfortunately the support doesnt help me.
Thanks for creating a stunning template to represent our restaurant. This product has been easy to work with. I love the pre-loader display - and it was easy to change it to my own logo. The website looks great on desktop, laptop, mobile phone and tablet. Your responsive designs never fail to amaze me. I especially like how you handle the mobile navigation options.
0 Comments for this product