Jigoshop Themes
Profit-proof eCommerce potential
100% Satisfaction Guarantee
24/7 Free Support
Stock PhotosIncluded
Recently Added Jigoshop Themes
Popular Jigoshop Categories
Key Features
to better position your product on the market
Responsive Design
You will have a website that re-sizes properly when displayed on any device, rather than just hiding some elements. It provides a finer UI experience and improved SEO, by directing all users towards a single site.
The Power of Cherry Framework
Get simple, precision-built framework that will offer you easy install options, combination of Bootstrap functions, many shortcodes and widgets, and the safest way to edit existing design with Parent/Child theme options.
Advanced Theme Options Panel
Why using only standard options for theme appearance? Go further with 100+ handy options integrated into the Cherry framework. Easily adjust theme appearance, change typography, logo, or navigation. Intuitively fine-tune slider, blog pages, portfolio, and page footer so that everything appears in the style you prefer.
Custom Types & Formats for Post
You can use exclusively designed post types for testimonials, services, team info posts, and other posts that you want to be different from blog posts. Every page of your website can be created with its consummate and unique style. Choose from a list of post formats, individually designed for every single use case.
Plenty of Shortcodes
For ease of embedding media and other content, you can use 80+ helpful shortcodes for post output, elements, grids, tabs, lists, video and audio, Google Map, and much more. All shortcodes have the entire set of options available in a dialogue box.
Custom Widgets Integration
Editing your page with Theme Customizer has never been handier. It includes all options from Theme Options, plus you can view all changes in real time using Preview function. No changes will affect your website before you approve it by saving.
Jigoshop Themes
If you reached this page, than you definitely need an online store. But let's see, what online solution will give you everything you need to make a huge leap? That's Jigoshop. Guess you already heard this name, but what's behind it? Jigoshop is the best eCommerce plugin for WordPress. It's built upon WordPress core, and together with it you'll get all benefits of this leading platform: easy to use, secure, highly customizable and with a great support to assist you in need.
Putting Jigoshop manually on WordPress requires lots of work to execute. That's why we decided to provide you with the ready-made WordPress eCommerce themes based on the functionality of Jigoshop. What you get is a lightweight online shop which is not overloaded with the tools and options you're unlikely to use. All Jigoshop themes go fully responsive, so you can make sure that they will stand the test of time. The responsive design is achieved by fluid grids, flexible images, and media queries. Descriptive product pages, decent navigation, well thought-out layout – that's what makes out Jigoshop templates a real Gem for designers and developers. With these designs you can create multiple product types, apply detailed attributes, letting your customers find any product with just a couple of clicks. To get wired up, check out the presentation page of these eCommerce WordPress themes.
You are about to download a Free Jigoshop Theme. This sample is a demonstration of how our Jigoshop based templates operate, how you can easily install and customize them.
More than 1,500,000 customers served
Read what people say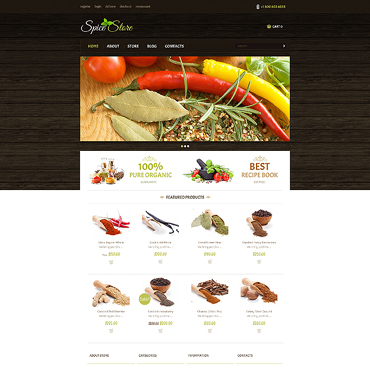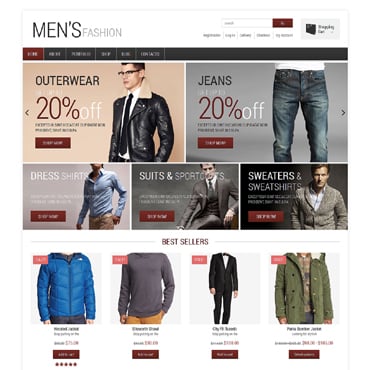 Men's Fashion Jigoshop Theme #48694
Reviewer: Heather D.
Posted:
Nice clean template, easy to use with Jigoshop.
Excellent theme with Jigoshop functionality, its very easy to use and streamline.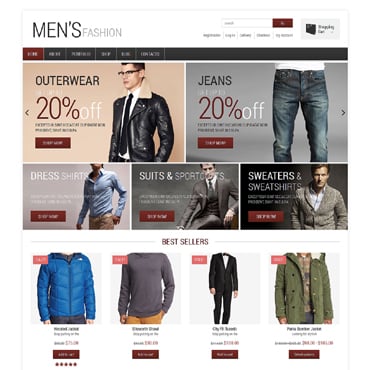 Men's Fashion Jigoshop Theme #48694
Reviewer: Ricardo F.
Posted:
awsome out of the box template
I was needing a nice template for my shop. I have a music portal and i sell my books. I was looking for a simple and yet professional looking template that works with jigoshop. I was impressed how easy it was the installation. Really out of the box template. i just had make a little changes in css to make the template more custom. I have some technical skills in php and css but this template doesn't need it. Awsome buy