osCommerce Templates
Professional website templates to open you up to online commerce
100% Satisfaction Guarantee
24/7 Free Support
Stock PhotosIncluded
Recently Added osCommerce Templates
Popular osCommerce Categories
Available Features
Get really solid on what you are trying to achieve with osCommerce options
Banner Set Module
Enables adding and editting banners via the admin panel. You can choose the placement banners (on top or at the bottom of the page), upload images, supplement descriptions and links.
Nivo Slider Module
With the help of this module you can easily manage a slider on the main page via the admin panel. Change the size of the slider, choose a different transition effect, switch on/off the pagination, and do many other things to get the result you want.
Translation (Localization)
Our osCommerce themes support 4 languages: English, German, Spanish, and Russian.
Best Sellers Page
Create the page for the best-selling products with a possibility of editing product description length, image size, and many other things.
Shopping Cart Module
This module displays the cart in the header of the template together with the number of products being added to the cart, as well as the title and link to the shopping cart page.
Additional Features
Apart from many other options, your osCommerce template offers a page with logos and manufacturer names, has an integrated social buttons block and awesome tags cloud functionality.
osCommerce Templates
osCommerce Templates presented by TemplateMonster make the best value choice for a web version of your store. Our large collection provides you with a lot of attractive choices, backed by personalized customer support. Browse and you will find an eCommerce template that is just right for your business. What's even better, our designers can customize any of our osCommerce themes to meet the specialty needs of your online store. Notice that our storage of osCommerce designs is regularly updated with fresh templates, so you can visit us from time to time to find templates that meet your needs and wishes. Or you can browse right now, we're sure you'll find the right match in minutes.
Our Free osCommerce 2.3.1 Template (OsCommerce) is provided to give clients an idea of the type of product that is at the actual TemplateMonster's store. During the sample test you can install and edit the template to your fancy.
More than 1,500,000 customers served
Read what people say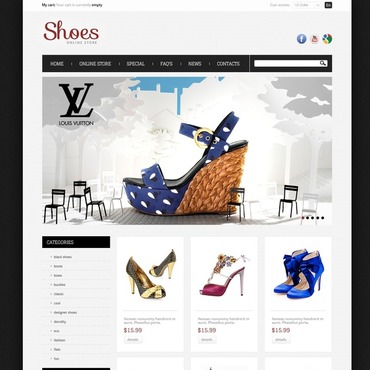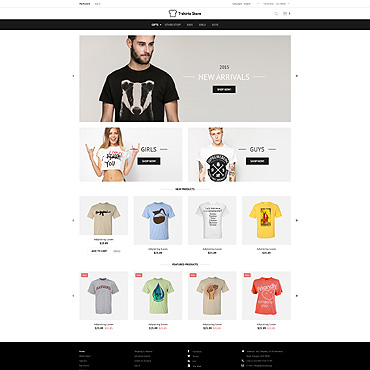 Photo and Video Store OsCommerce Template #53585
Reviewer: Linus W.
Posted:
A Tech store with my on twist
I run a couple of e-commerce stores and was now planing to open a new one with "things I would like to shop" as an starting point. None of my previous stores hade the right feeling to it so I went for a template hunt! Oscommerce is a great CMS to build your shop around as a webdesigner. Its easy to understand and customes codewise and there is alot of free contributions and a great community. Templatemonster has, I bebelieve, the biggest and best collection of themes for OSC on the web and I found exactly the startingpoint I was looking for. The great thing about OSC is that its very easy make the template your own. The template I desided to start with(Video Store OsCommerce Template #53585) was the perfect base to build on. My site is at this point far from done but you could take a look at the progress at this url: http://pryljakt.nu/ ..at this point the url is redirected(web alias) to my developer site. Look in the source code for the url if you need the mainsite with the source files. The support that templatemonster is providing is outstanding! And I cant stretch this enough. Not only do they offer support regarding there themes(as they should) but you can also get great support regaring the core that there themes are built on(osc im my case). This is absolutely nothing to be taken for granted, but something that I have had great benefit from. I will not hesitate a second when I looking for a e-commerce template next time. With outstanding support and a big collection of template to choose from I dont think there is a real competitor. Compared with themeforest(envato) for example, where I also is a customer, templatemonster was a big step forward.
Template Monster & OsCommerce Templates
OsCommerce Templates are ready-made for online shops. Our osCommerce Web Templates are actually a combination of osCommerce 2.2 provided by osCommerce.com and an osCommerce design from Template Monster. OsCommerce Skins from Template Monster make an ideal solution for those who want to start an online business of their own without spending lots of time and money on developing it. It takes minutes to set it up and open your shop. To handle an osCommerce Theme you will need to use any PHP editor (like Dreamweaver) and any graphics editor (like Photoshop). Your server should support the powerful PHP web scripting language, fast MySQL database, and use a stable Apache web server to run any osCommerce website.
What is osCommerce?
OsCommerce is an open source project that delivers online shop e-commerce solutions absolutely FREE of charge. It is powered by the osCommerce community and is currently the leading solution in its field. Everything you need to get started selling any goods over the Internet – from the Catalog frontend that is presented to your customers, to the Administration Tool backend that completely handles your products, customers, orders, and online store data. Template Monster presents this product line based on the osCommerce System – osCommerce Web Templates.