Magento Themes
Extremely feature-rich and scalable store templates for tech-savvies
Watch 1-Minute Roundup
Recently Added Magento Themes
Popular Magento Categories
Key Features
Magento Themes options to help you get better prepared for eCommerce
Responsive
Fully responsive nature of Magento themes provides great user experience no matter what screen resolution the viewing device has. The display size won't affect excellent representation of your web page, so the users will enjoy an outstanding design of your website. Each and every website element, including an image slider, is fully responsive. This guarantees the best rendering under any circumstances.
Well Documented
All themes are provided with concise quick start instructions for installing and editing the template. The documentation includes the required extensions which have been used in the template or can be used in case of need. Keep it handy for future reference. Customizing your design is practically effortless with these helpful manuals.
Translation (Localization)
Our Magento templates are translated into 4 languages: English, German, Spanish, and Russian.
List/Grid Category View
Different views for products listing page are availble for your customers in our Magento templates. They can choose the mode they like most.
Responsive (Touch) Product Carousel
Magento templates offer customers the ability to view products in a carousel. You can easily arrange your product images in a responsive gallery with an ability to browse pics with fingertips on smartphones and handheld devices.
Icon Fonts (Retina Ready)
All icons are replaced with the icon fonts (except for star icons in a 5-star product rating). Being vector in their nature, font icons are crisp and scaleable. Be sure to get the quality of rendering on displays with a different PPI.
Magento Themes
TemplateMonster is proud to deliver you absolutely brilliant design products that have become bestsellers in the eCommerce world. Our Magento Themes are designed by professional and experienced web designers and you shouldn't worry about their quality because we produce only premium eCommerce templates. There is no doubt that our themes will be very successful investment and your business will benefit from purchasing one of the Magento Templates from Template Monster's collection. You've probably heard about Magento eCommerce engine – this is powerful and efficient software with user-friendly interface and a bunch of essential features. Magento community keeps growing everyday and TemplateMonster as great fan of this eCommerce solution supports its development by producing gorgeous Magento Themes.
Consider downloading a Free Magento 1.8 Bootstrap 3.0 Template. This sample template is given to our clients free of cost so that they may try a product before committing to a template purchase.
More than 1,500,000 customers served
Read what people say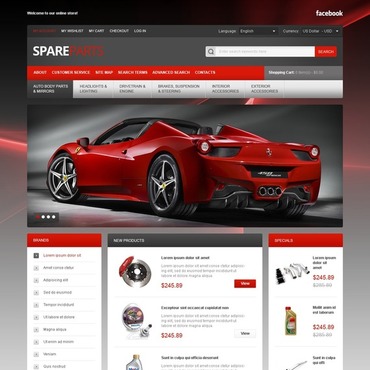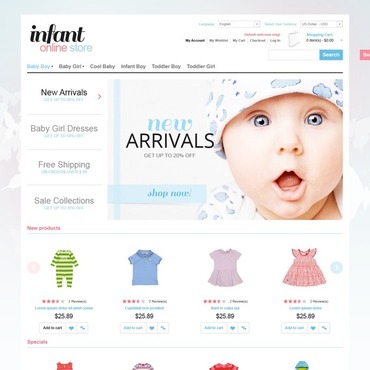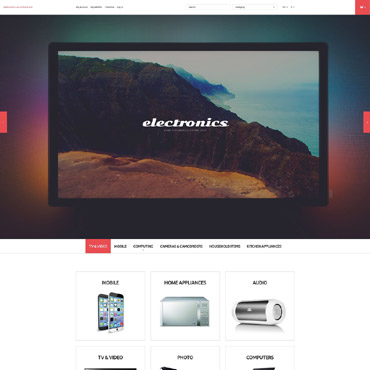 Home Electronics Store Magento Theme #53323
Reviewer: Yulam T.
Posted:
It looks good.
our website https://gtescreen.com ,the one that wholesale iPhone LCD are using this template.our order already over 100 K. right now is going to buy another one from templatemonster
Magento Templates from Template Monster
Considering huge popularity of Magento Themes, our team started production of the design products for this shopping cart as soon as it was possible. Magento templates have conquered the hearts of our clients and now it is hard to imagine our eCommerce templates section without these great products. We've tried to do our best in creating Magento Templates which will be as functional and effective as the Magento software itself is. So, it is a great honor for TemplateMonster to make such an efficient contribution into the development of eCommerce community all over the world. Based on TemplateMonster's customers preferences we've made a list of Top 10 Magento Themes, go check it out.
What is Magento?
Magento is a perfect example of successful startup project that has evolved into the well-known leader of the industry within a short period of time. The team of brilliant web developers and marketers have managed to make an eCommerce miracle by reaching 450,000 downloads during 6 months. Magento eCommerce engine opens you a world of great opportunities by offering tons of great shop maintenance features including but not limited to slick website management, powerful payment system, flexible marketing tools and efficient shipping options.