How to add GIFs from GIPHY.com in WordPress
Hello guys!
Today, I would like to raise a topic about working with GIF formats on your website. Let's refresh in your mind what GIF image means. Basically, this is a picture that can be either animated or static. Nowadays, it is popular to use animated content when there are so many funny animated GIF images. Not to be old-fashioned, we are going to learn how to insert GIF format properly in order to display it on your website.
First of all, you need a plugin called Giphypress. Then, just follow basic steps how to install any plugins through WordPress admin panel. To do this, log into WordPress dashboard, open Plugins tab located in the left toolbar and press Add new button.
Where you find search field, locate Giphypress and click Install Now button when the same plugin is displayed under sear results.
Once it is installed, you need to activate it to use all its features.
Now, you are ready to test the newly added plugin and a GIF image. Create a new post with Posts >Add new tab in WordPress admin panel.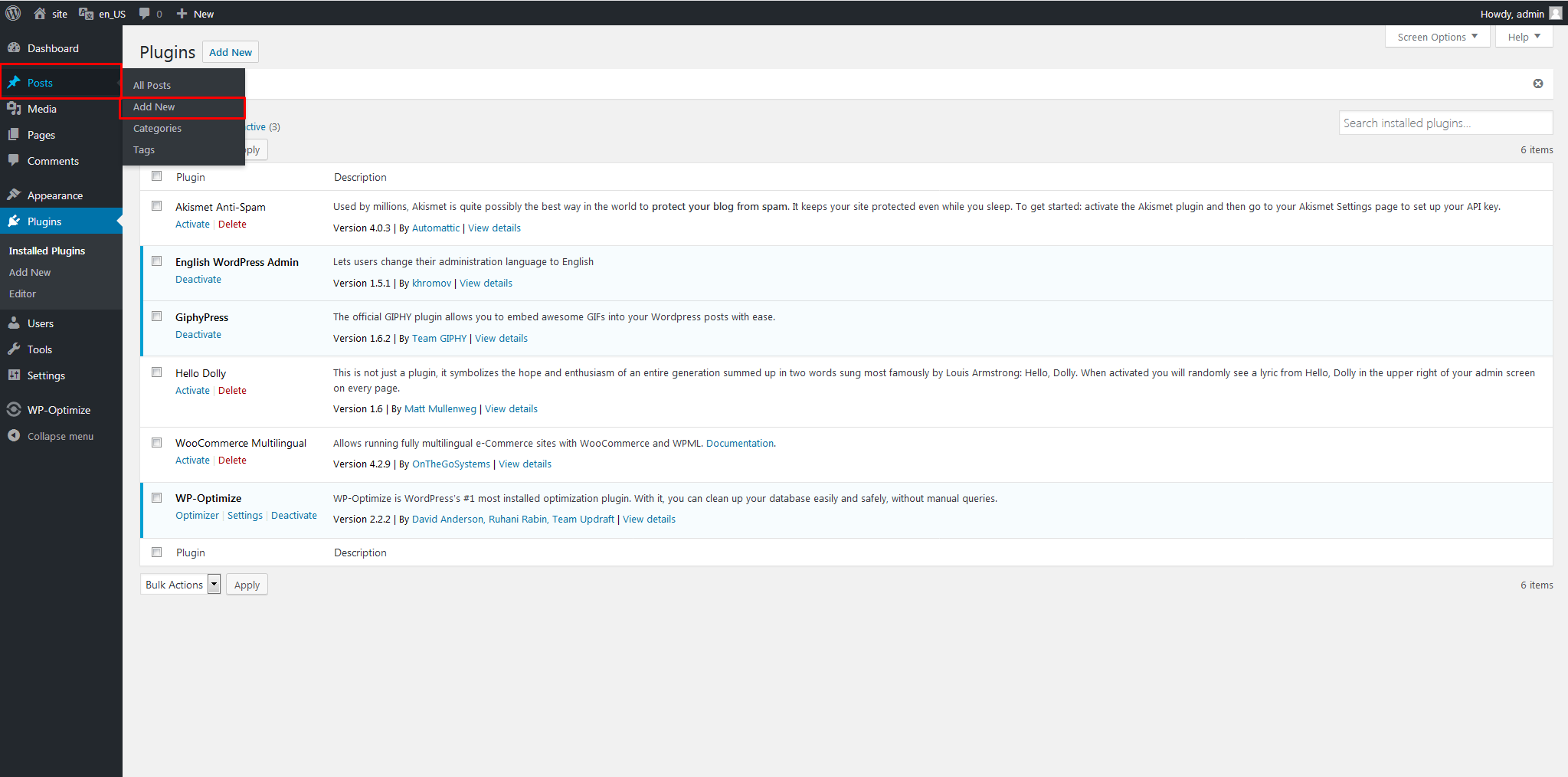 You will be able to find a new option to use which is called GIPHY GIF Search. It is located in the same line where the other tools for creating content are shown, such as B, I make text bold, italic or insert a link.
Press on GIPHY GIF Search feature, type a name of the GIF picture you would like to find in the search area and choose the one you like most.
Press Embed Into Post button in order to insert the needed image.
Save the page and preview the change you have made.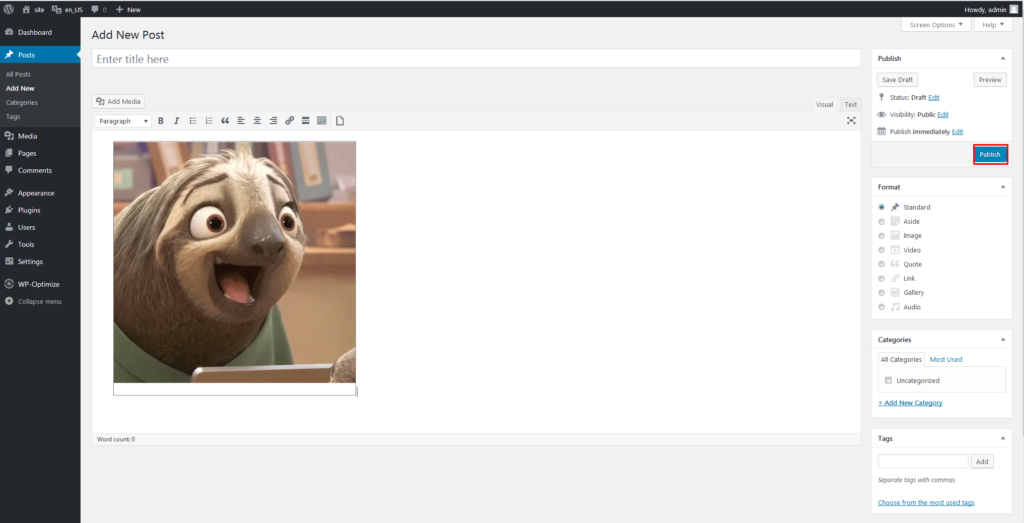 Feel free to check the animated image on your website.
Now, you are knowledgeable enough to create GIF posts professionally. If you feel unsure, just read this guide once again and follow the steps one by one. You will succeed no doubts! Have a good luck!
In case you're seeking premium themes to put up a professional website, take a look at WordPress Themes.