How to create free WordPress website
Hello, we're glad to show you the magic of creating a brand new website with WordPress absolutely free of charge. Let's check how to start your first site easily!
First of all, any website requires some hosting to be installed at, so on the first step, you'll need to visit the https://www.awardspace.com/free-web-hosting-registration/ page and register your free account.
Along with the regular one-step registration, it also allows you to log in with the social networks accounts (either with Google or Facebook). This makes the registration process really convenient and amazingly fast.
Once logged in, you'll see the welcome message and quick start tips, useful for beginners.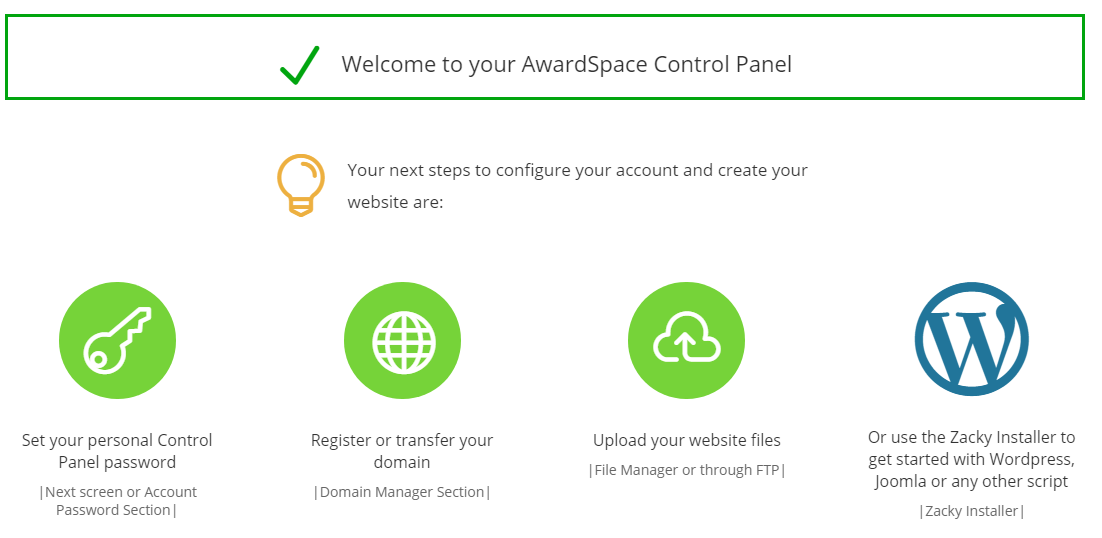 The easiest way to start a new website is to use the automatic installer option, and let the system do all the complex changes in the background. You don't need to become a developer, all the process is as easy as possible!
In order to start the installation process, you should click on the Install WordPress button below the auto installer option.
The wizard window will show up immediately, it will allow you to define the preferred settings for a new website. First, you can select a custom theme or skip this step. In this case, the default WordPress theme will be installed.
Then you can choose the preferred plugins – the wizard provides the brief explanation for the purpose of each one so that you choose the extensions that you really need.
On the next step, you'll be asked to specify the website address. You can either register a custom domain name or choose the free domain.
Then, select the destination folder for your website – it can be a subfolder, for example.
After choosing this, you'll be prompted to enter the title of a new website and select the login details for your site – the username and password.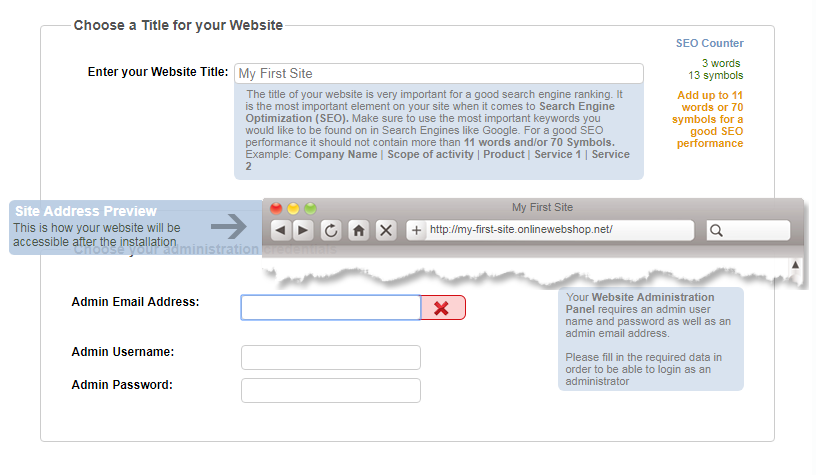 You are almost there, the system will show you the previously entered login details so that you confirm them.
If everything looks good, press the 'Install Now!' button and let the wizard handle it for you.
When it's ready, you will see the success message:
Feel free to check your new website, and start working on it. In such a short time, it is installed and available for editing!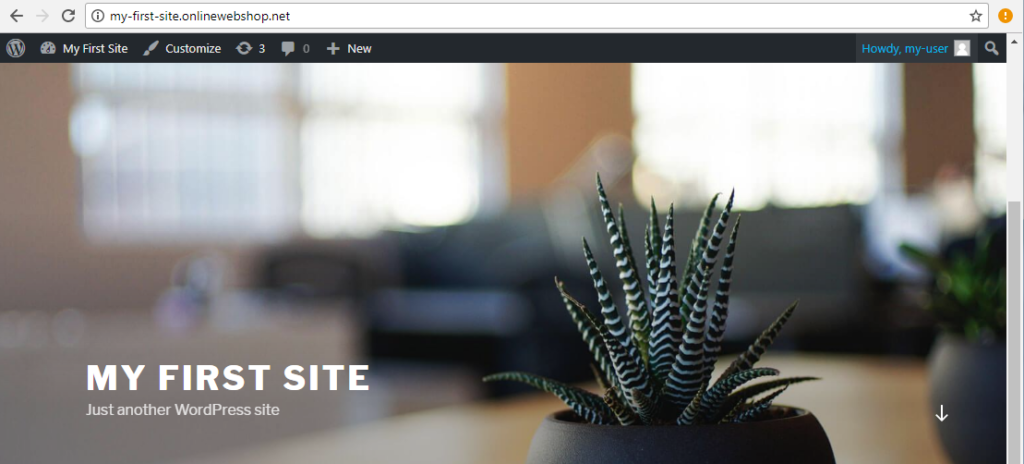 Welcome to the beautiful world of the web design and wish you good luck working on the project!