This tutorial will guide you through Framework template settings.
In order to open Framework template settings you should go to template manager (Extetnsions->Template manager) and open your template. There you will see tabs. These tabs represent framework template settings.
1) In Style tab we can set settings related to template styles. There we can set colors for header, menu, sub menu items, etc.
2) Features tab shows settings for additional template features like logo, fonts, date and copyright, etc.
3) Menu tab allows to set settings for menu like menu type, it's position, effects and other settings.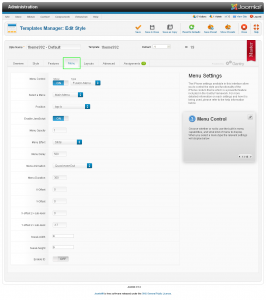 4) Layouts tab allows you to add/remove positions. Basically using this tab you set template layout and add positions.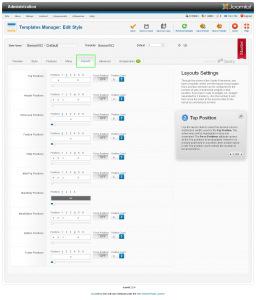 5) In Advanced tab you can find settings for Gantry component like Gantry Cache, Page Suffix, etc.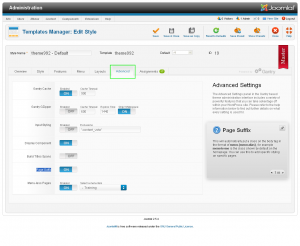 6) Assignments tab allows assigning template to selected menu items.
Feel free to check the detailed video tutorial below: