In this tutorial you will learn how insert a video to K2 item in Joomla, using AllVideos (plugin)
1) Follow this link to download a 'AllVideos' plugin:
http://joomlaworks.googlecode.com/files/plg_jw_allvideos-v4.4_j1.5-2.5.zip
2) Go to Extensions >> Extension Manager and browse for "plg_jw_allvideos-v4.4_j1.5-2.5.zip" plugin.
3) Navigate to Extensions >> Plugin Manager and publish the plugin.
You can also change Video Parameters to fit your needs.
4) Create a new menu item for our K2 item which will include our video.
Here is the list of all available video formats: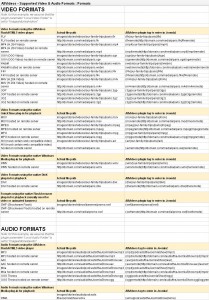 More information is available here:http://www.joomlaworks.net/content/view/35/41/
Using same process, you can embed various video files/formats
For Example, lets add an .FLV file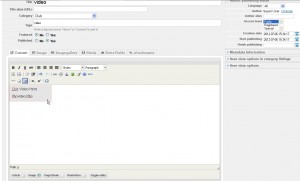 1) Specify your file name in Video Parameters >> Local Video Folder of the Plugin Basic Option
2) Create a directory on your server, where we will upload all our video files.
3) Publish your K2 Item, Menu Item and check your site to see the changes.
Feel free to check the detailed video tutorial below: