The file storage is often easier and cheaper to manage on FTP servers. In fact, FTP clients are just necessary software as ordinary file managers. Whether you are moving your site from one host to another or just uploading files, you will likely use an FTP client for your WordPress website . There are plenty of choices you can select to use, but they all have different pros and cons. In this tutorial you will find the list of the best FTP clients we selected for WordPress Users.
What is FTP client?
Before we get into the best choices for your FTP client, it's important to know what FTP is all about. FTP stands for File Transfer Protocol. It's basically a standardized method of transferring data from your computer to your web server. When you choose an FTP client, you are choosing a specific software, which provides a user interface for copying, deleting, uploading, renaming or editing folders and files of your WordPress hosted site.
How to use FTP client?
In order to connect to your website using an FTP client, you need hostname, login and password. To connect to your website you suppose to perform the following steps: Step 1. Launch your FTP client and enter your FTP username, password, hostname ;
Step 2. Click Connect button.
Step 3. If the details are correct, you will be logged right away. You might also need to use port (usually it is 21, or you can use port 22 to connect to your server using SFTP).
Now when we've established the connection via FTP client, let's take a look at some of the best FTP clients that can be found on the Internet.
What are the best FTP Clients?
Platform: Windows, Mac, Linux;

Price: free.

Features: FileZilla is one of the most popular and frequently used, free and the best FTP clients. One thing that makes FileZilla stand out is its support for resume and transfer for files greater than 4GB. Uploading large files can be a real pain without this feature. So if you find yourself uploading lots of 4GB+ files, that's a reason to choose FileZilla.

Other features include:
FTP, SFTP, and FTPS support

Tabbed interface – good for multiple connections

Configurable transfer speeds – throttle your transfer speeds if needed

Synchronized directories

Directory comparisons – good for finding small differences

Cross-platform support
Platform: Windows, Mac
Price: Free
Features: CyberDuck is an appropriate variant for both beginners and advanced users.
It provides with support for FTP, SFTP, WebDav, Backblaze B2, Microsoft Azure and OneDrive, Dropbox, Google Drive, Amazon S3 and OpenStack Swift, user friendly interface, as well as wonderfully integrates with any external code editor for quick file editing.
Platform: Windows
Price: Free, pro version for $39
Features: Free FTP authored by Coffee House is a good choice in terms of simplicity and easiness in usage. Furthermore, it's a friendly FTP tool any Windows user can greatly benefit from. It supports FTP, SFTP, FTPS, and keeps the history of transfers.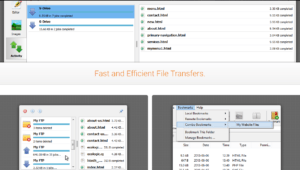 This software has paid pro version called Direct FTP, which includes Code Completion feature, that means you start typing any HTML tag or attribute in the built-in HTML editor, and Direct FTP will finish the code automatically.
Platform: Mac
Price: Free, Paid version for $34
Features: Transmit connects to 11 new cloud services, like Backblaze B2, Box, Google Drive, DreamObjects, Dropbox, Microsoft Azure, and Rackspace Cloud Files. Transmit's big strength is its clean interface and it also has tons of very nice features like File Sync, which can mirror remote and local files in one click. Its File Sync feature adds support for local-to-local and remote-to-remote sync, while also giving you more fine-grained control.
Platform: Windows
Price: Free
Features: This FTP client includes graphical user interface with an avalanche of tools, which are, however, intuitive and easy to use, integrated text editor, scripting and console interface with different commands, file transfer on background, etc. WinSCP has all the features that you might need from a powerful FTP client. It comes with support for SFTP, SSH, and of course the plain old FTP. Handling files and assigning default editors is quite easy with WinSCP. This software can also restore your workspace.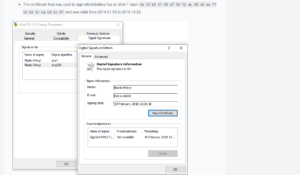 Now you've got the hang of the best FTP Clients for Mac and Windows WordPress users. We wish you a good luck in reaching a ton of customers!