How to Embed a Google Form in WordPress
Our Technical Support Team is ready to present you the easy way to integrate the Google Forms to your WordPress website.
Why Google Forms?
The website nowadays is not something special or something only the professional can work with. If you're a small business owner, an events planner or a rising Instagram star, you may either want to start your own website to present yourself to the public. And it would be very important to get some feedback from your website visitors. There are different ways to do this but after getting some information from the visitors you'd surely prefer having a ready-made instrument for analyzing this data. Here's where Google Forms tool comes in hand – it's easy to manage and customize, you don't need special skills to work with it, and it can be easily integrated to your site!
Where to get the Google form?
First of all, you should have the Google account to start using their tools. If you don't have one yet, sign up for it at http://google.com/.
Next, visit the https://docs.google.com/forms/ page to create your own form. There are some pre-made templates available to choose from and save your time. When the new form is ready, click on the 'Send' button at the top right and copy the embed code: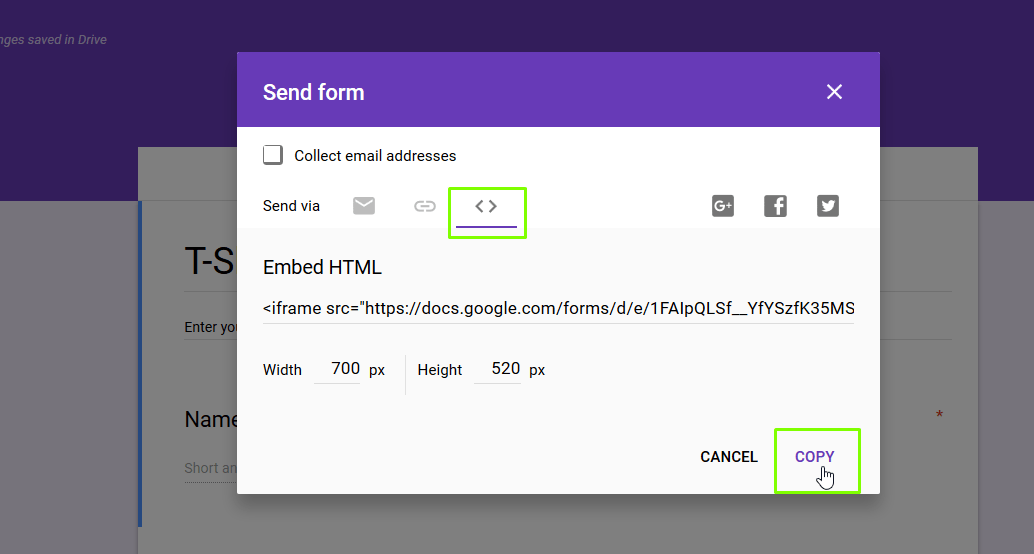 How to integrate the Google Forms to your WordPress?
In order to add the previously created form to your website, you should simply open your WordPress admin panel and navigate to the page, post or widget where you'd like to insert your new form. Then, paste the code to the page:
If you add your content with some plugins for visual editing (i.e., Power Builder, Elementor), just insert the embed code with the help of the TEXT module. The result will be the same as if you were using the regular WordPress editor:
We hope this tutorial was useful for you. Feel free to check our blog to learn more tweaks on how to manage your WordPress website as a guru of the web design!
Take a closer look at the collection of WordPress themes and select the best template for your project.