This tutorial will show you how to enable/disable comments in WordPress.
WordPress. How to enable/disable comments
Existing Posts
To enable or disable comments for all existing articles:
1. Go to Posts->All Posts.
2. Then use the checkboxes to select all posts.
3. Use the Bulk Action select box. Select Edit and hit 'Apply.'
4. In the Comments drop down select the required option.
New Posts
1. Go to Settings > Discussion.
2. Activate the checkbox 'Allow people to post comments on new articles' to enable comments for all new posts.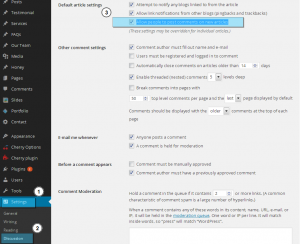 Feel free to check the detailed video tutorial below: