This tutorial shows how to configure captcha using recaptcha plugin in Joomla 2.5 engine.
Joomla 2.5.x. How to configure captcha (recaptcha plugin)
1. Open admin section and go to System->Global Configuration. Select captcha (recaptcha plugin) as Default Captcha.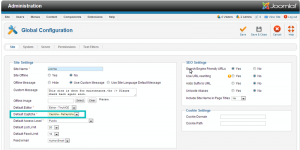 2. Go to Extensions -> Plug-in Manager.
3. Locate and open recaptcha plugin. Make sure that plugin is enabled.
4. Now we need to generate Private and Public API Keys.
4.1. Go to http://www.google.com/recaptcha/whyrecaptcha and Sign in/Sign up with Google account.
4.2. Specify domain name. You can set this key for all your domains or just for specific domain. Click on Create Key.
4.3. We can see that Private and Public Keys are generated.
5. Open captcha (recaptcha plugin) settings and specify Private and Public Keys. Save plugin settings.
6. Refresh page with contact/login form and test your recaptcha plugin.
In case you have Gantry framework/K2 based template, you will also need to configure captcha for K2 separately.
1. Login into the admin panel, go to Components->K2.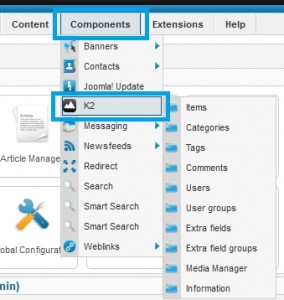 2. Click on Parameters icon.
2. Navigate to the Advanced tab, then scroll down to the "Anti-spam Settings". Insert Public and Private key you have got earlier, set "Enable reCaptcha on registration form" to Yes:
3. In case you want to use the captcha in K2 comments form, navigate to the "Comments" tab, and set "Enable reCaptcha in comments" option to yes:
Feel free to check the detailed video tutorial below: