This tutorial shows how to enable Frontend Editing in K2 Component.
1. Go to Components > K2 > User Groups in Joomla admin panel. Add new Group.
2. Set administrators as a Group name, grant all permissions to this group and save changes.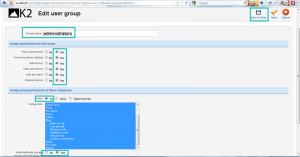 3. Go to Components > K2 > Users. Open Super User account. Assign it to administrators K2 Users group. Save changes.
4. Login at frontend. Click on Edit link.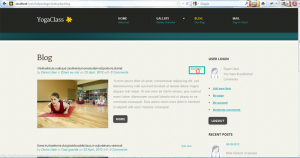 5. Change text and save changes.
Feel free to check the detailed video tutorial below:
Joomla 2.5.x. How to enable frontend editing in K2 component