Hello! This video tutorial shows how to manage TM Mega Menu plugin in Monstroid 2 templates.
One of available great plugins included to Monstroid 2 template is TM Mega Menu.
Let's learn how to manage it.
Navigate to the Appearance ->TM Mega Menu tab at site admin panel: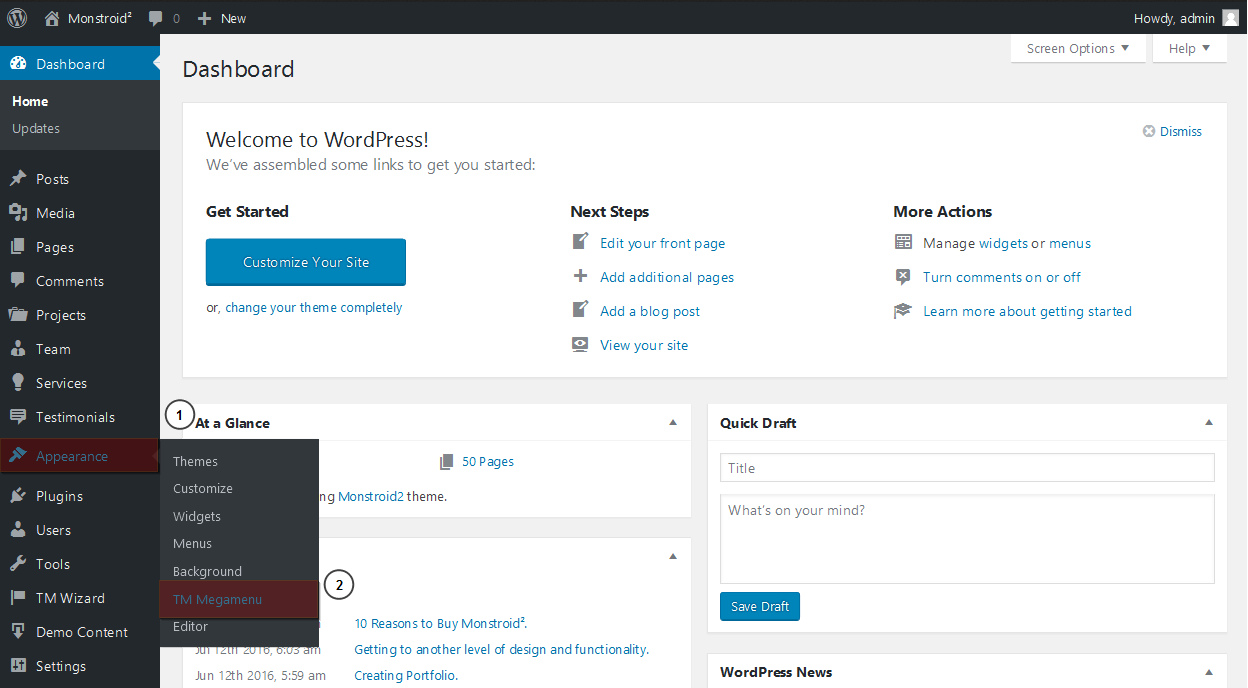 Once you are there, a screen with Mega Menu settings appears:
Let's overview available options.
This is the end of the tutorial. Now you know how to manage TM Mega Menu plugin in your Monstroid 2 template.
Feel free to check the detailed video tutorial below:
Monstroid2. How to manage "TM Megamenu"
Browse through the WordPress Templates to view the latest designs and learn more about WordPress usability.