Shopify. How to enable user registration
This tutorial shows how to enable user login/registration in Shopify.
Shopify. How to enable user registration
How to enable Login/Registration
Login/Registration feature is inbuilt within our templates. If it doesn't appear in the front-end by default, perform the following steps:
Open website's admin panel.

Select 'Accounts are required'. Enable Multipass Login feature if required (this is optional).

Click 'Save' on top to update the changes.
Get back to the site's admin panel to check the results. Login/Registration option is now available for the site.
How to edit the form
If you'd like to customize the form after its activation, files should be modified:
Navigate to Online store> Themes> Edit HTML/CSS tab.

Use quick search to locate customers/register.liquid file. It is usually located under the 'Templates' section. The file contains code for the form fields and its available options. Update the form via current online code editor:
Feel free to check the detailed video tutorial below:
Shopify. How to enable user registration
The instruction shows how you can enable user registration. Shopify is very flexible and it allows you to add various elements that you need to create a successful online store. As you can see, there's nothing difficult about enabling user registration. Shopify has all the necessary features to make your online store successful.
Shopify provides you with the necessary tools, but you need to make sure that your website looks modern and works properly. Web page design is extremely important and that's what a visitor sees when they open your website. Therefore, all the elements should be placed correctly. Of course, you can create everything on your own, but it requires some time and skills. There's a better option – a template. Please consider getting one of our templates.
You can download a demo version of a template and test it. Our templates are provided with everything you may need to make your website look and work perfectly. These templates are Shopify-optimized, so everything works great. We have templates for different categories of products. If you have a tech store – download the Supply template. Please check our blog page, where we tell about our templates. You can download a demo version of a template to see how it looks and test its features. Please remember that a demo version doesn't have all the features. You still can get the idea of how the template works and decide if it's what you need. A template is a great basis for your future design as you can easily modify it. You can add or remove something. You can customize various elements as well. If you like the demo version – buy the full version and get all the features.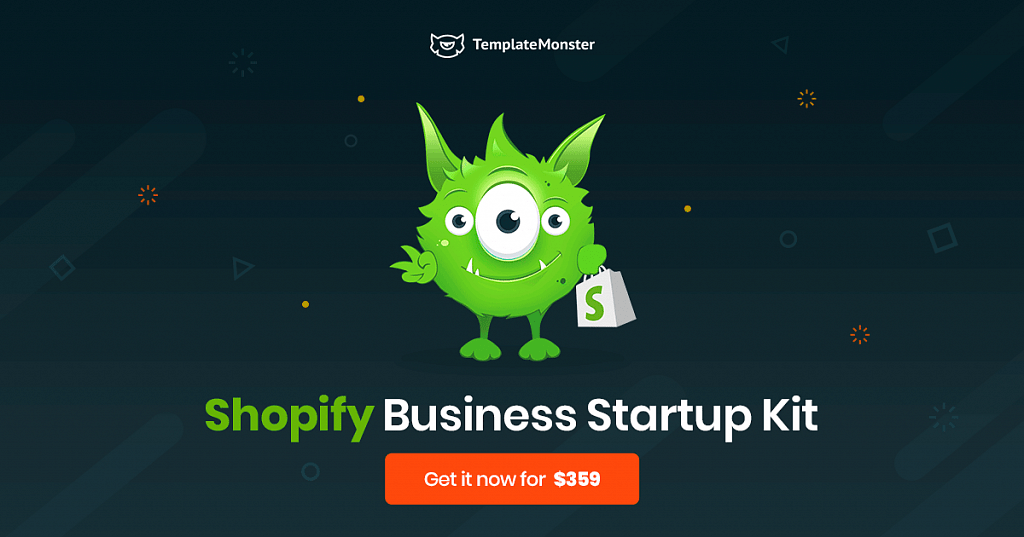 A website promotes your online store. If you don't want to deal with various Shopify-related challenges and you want to focus on your business, then you should consider getting our Shopify Business Startup Kit (the price is $359). Our team will do everything to make your website more efficient and improve your sales rates. The popular posts will include your products. You don't need to worry about lead generation or how to make your website more user-friendly – we will do everything.
Here are some of our services:
We can create and configure an online store for you
Our team fills your online store with the necessary content, like photos, posts, blog posts, etc.
We provide you with the applications to make your online store work properly
If you get this kit, then the whole online store creation process will include three steps:
You select the Shopify theme you like
You provide us with the necessary information (about your store and products)
You get the online store in 2-3 days (plus 1 month of tech support)
That's it. You don't need to worry about themes or plugins or how to configure the website properly – you will get a properly working online store with the necessary tools.