This tutorial shows how to install Easy WordPress Theme.
1. Theme installation
1.1 Login to your WordPress admin panel (add /wp-admin after your domain name in the browser address bar). Go to Appearance-Themes section.
1.2. Select Install Themes tab
1.3. Click on Upload tab, select and install your theme file.
1.4. Activate your theme.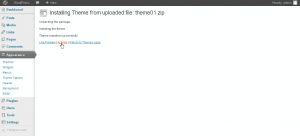 2. Plugins installation
In case your template has plugins in sources folder you should install them. Please note that plagins can be different in your template package. In some template packages plugins may not be available.
2.1. Go to Plugins-Add New
2.2. Select Upload option. Select the plugin from sources/plugins folder.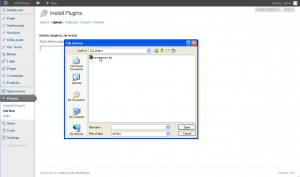 2.3. Install and activate plugin.
3. Sample data installation
Let's install template sample data in order to make the template look like live demo.
3.1. In WordPress dashboard go to Tools > Import > WordPress.
3.2. Browse your xml-file to import and click Upload file and import.
3.3. Specify the following xml-file uploading options:
– Select sample data posts author, e.g. – admin. Please note that author name can be different in your WordPress.
– Mark Import Attachments option to upload posts images
– Click Submit
4. Refresh WordPress home page and check how your site looks. It should have the same layout as live demo with sample content.
Feel free to check the detailed video tutorial below:
WordPress. How to install Easy WordPress Theme
We would also recommend you to read our guide "How to build a WordPress website" and check out our latest WordPress themes.