WordPress. How to make specific menu open in a new tab
This video tutorial will show how to make specific menu open in a new tab in WordPress.
WordPress. How to make specific menu open in a new tab
Choose specific Menu Items which you want to be opened in a new tab and then press Open link in a new tab, when done press Save menu button:

Go back to your site to test the menu.
Feel free to check the detailed video tutorial below:
WordPress. How to make specific menu open in a new tab
As you see, it's not so difficult, and you can manage the technical details with the WordPress menu by yourself, or you may leave it to professionals and take a rest and handle your daily tasks. How to make it? You can deal with this and all other possible issues and questions related to your site subscribing to our WordPress Website Maintenance & Support from TemplateMonster.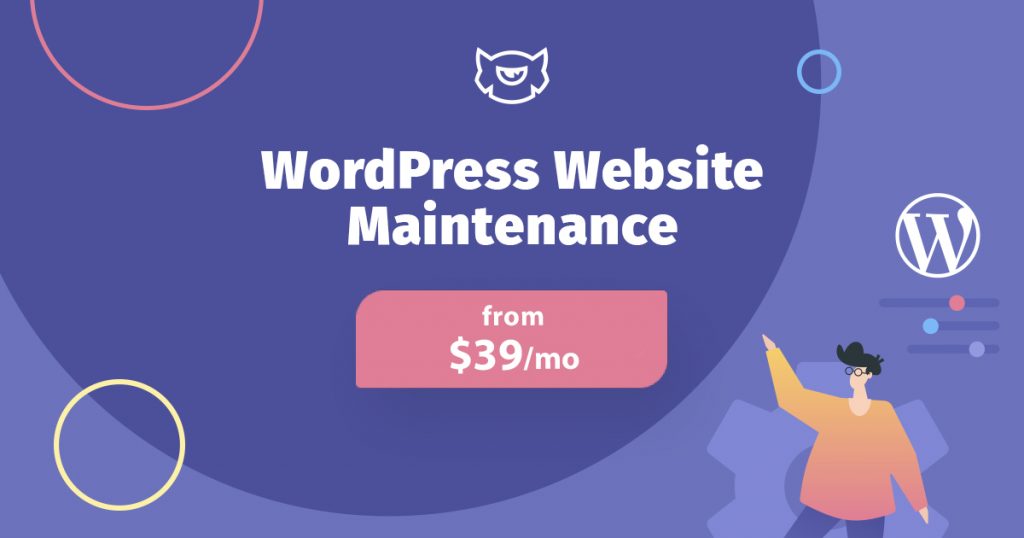 If you're not a web developer, then probably you cannot be sure that your site doesn't have technical mistakes that affect its efficient operation. Meanwhile, TM maintenance service will make regular checks and keep the site updated and safe. What's more, you'll be able to focus on your business tasks and daily routine, getting rid of the site tech issues. The latter ones will be handled by the experts with more than 15-years of experience, while the prices are affordable. You can read our guide on how to manage a site with TM maintenance services to know more.
What you need to do is pick the most appropriate plan for your project, Essential or Premium. It's important that we offer monthly or yearly subscription, so you can plan your budget. The yearly plan will let you use the service for two months for free. After getting the subscription, you'll be contacted by the representatives of the support team, which will clarify all necessary information taking into account your business preferences. When the maintenance and support team will get the admin access, they'll start all the procedures and handle all the possible issues. What's more, your site will be monitored 24/7 to ensure its complete accessibility and safety.
The Essential plan gives you such services as performance check and optimization, 24/7 uptime monitoring, daily backups, emergency care, proactive WP engine and plugin updates for $39 per month. If you need even more advanced services, consider the Premium plan, which in addition to the essential features, provides monthly speed optimization, SEO consultation, and basic setup, security protection, WooCommerce support. In addition, you'll get up to three developer's hours to manage any technical tasks, all for $69/month. What's more, both plans give you an additional discount for customization services, 10% with the Essential plan and 20% with the Premium plan.
We are confident in the quality of the services offered; however, to make you sure, we give you additional guarantees as you'll be able to cancel the subscription at any time, and also we have the 14 days money-back policy if you're not satisfied with the service.