Our Support team is ready to present you a new tutorial that will help you to fix the issue with the missing widgets.
WordPress Troubleshooter. Widgets are missing on frontend
For example, you have added your widgets for the Home page to Appearance->Widgets in your admin panel, but your Home page displays only Blog posts: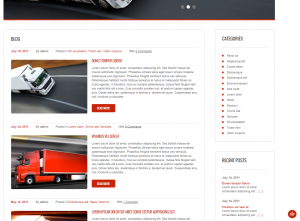 The same issue may appear with the Blog page sidebar – widgets are added to the Sidebar widget area, but they are not visible on the site.
You can follow the steps listed below, to resolve the issue:
Feel free to check the detailed video tutorial below: