RealEstate MotoCMS 3 Landing Page Template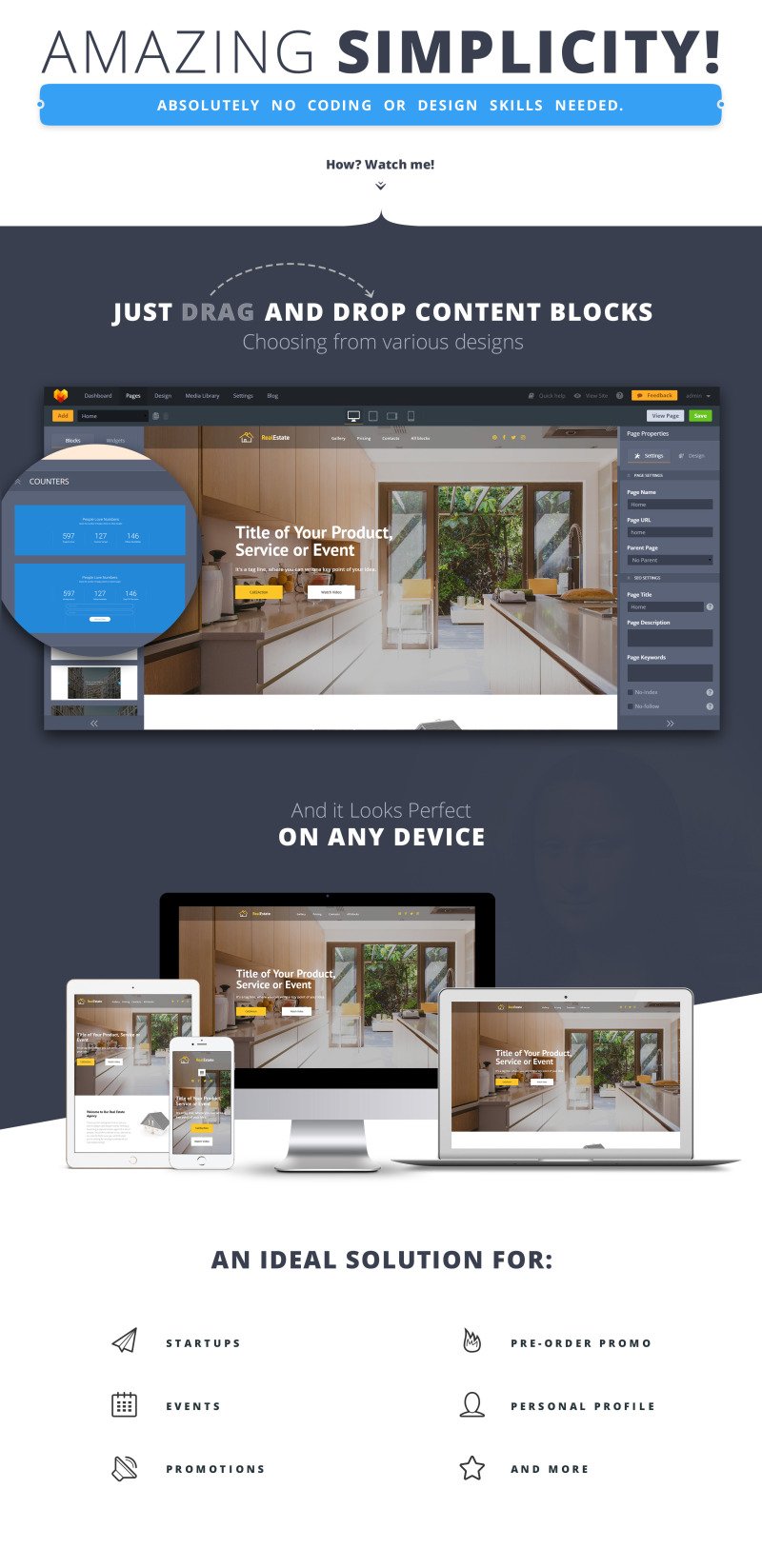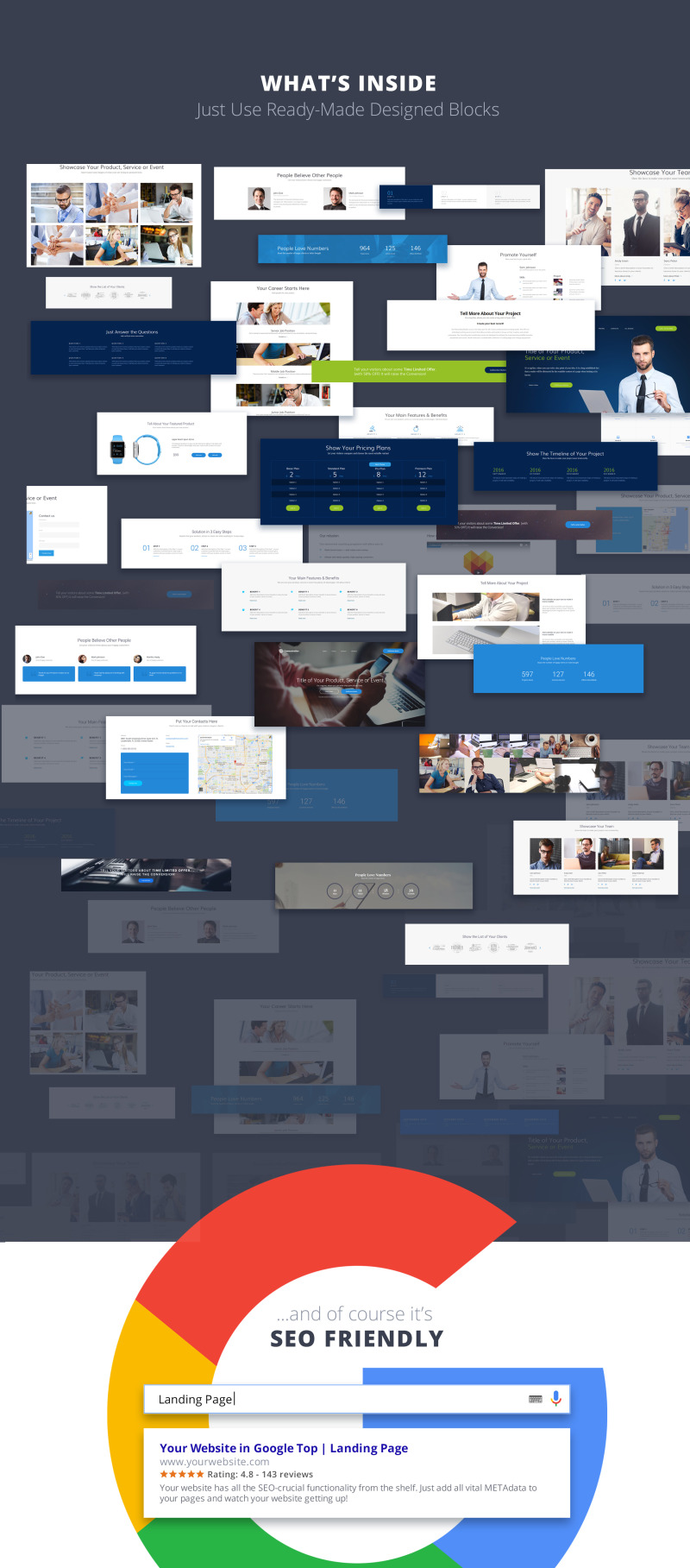 Changelog
RealEstate v1.1 (19 July, 2018):


- Added pop-up window functionality to allow users create and edit pop-ups;
- Tabs widget was added to allow users organize content effectively;
- Updated to the newest MotoCMS 3 version;
- Bugs fixed.
8 Reviews for this product
Все ок, быстро запустили сайт на шаблоне, понятный интерфейс для не профессионала.
В очередной раз приобрел шаблон moto cms 3 у templatemonster, а это о многом говорит. Говорит о том, что я очень доволен от начального этапа выбора подходящего шаблона и работой службы поддержки до заключительного этапа, когда готовый лендинг перед моими глазами. Простота в работе, не требуются знания кодов, просто передвигай блоки куда нужно и твори! Хочу отметить, что раздел Настройки полностью ориентирован на то, чтобы в недалеком будущем сайт был в топе выдачи (конечно, не без соблюдения других требований для этого). Яркое цветовое решение, качественные и приятные глазу фото - словом, ДОВОЛЕН и другим советую!
This template is great until you do a bunch of changes and then it doesnt allow you to continue with them once you make your purchase. :(
Итак, для начала templatemonster. Всего много, но навигация и поиск того что нужно - крайне неподъемное дело. Нашел привлекательный шаблон лишь после привлечения консультанта. И, собственно, шаблон от MotoCMS. Сам шаблон интересен, но разобраться в инструкции без помощи саппорта нереально. Да, есть мануал, но он настолько общий и не учитывающий мелочей, что придется потыкаться слепым котенком. после чего все равно писать в саппорт. Саппорт, слава Богу, у Мото более менее, и достаточно оперативны.
I really dig this template and the color scheme, I bought the template a second time because it looks great.
Show more
0 Comments for this product
You can write a comment for this product