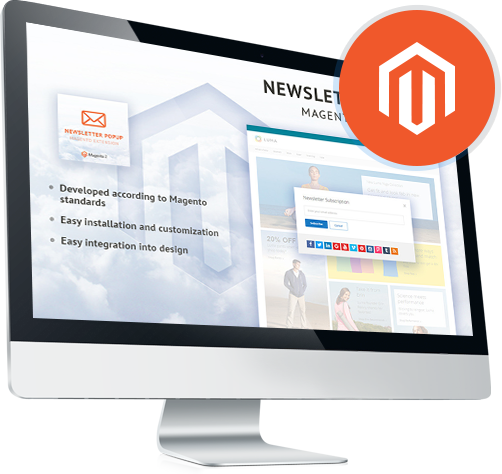 Superior Magento 2 Extensions
A collection of highly-functional Magento 2 modules for any eCommerce niche
100% Satisfaction Guarantee
24/7 Free Support
Recently Added Magento 2 Extensions
What Is So Special About Our Magento 2 Extensions?
Stand-alone Use
Each plugin and extension from our collection can be used with any template from any provider.
Built by Certified Magento 2 Developers
All of our Magento 2 extensions were created by professional and certified Magento 2 developers. This means that Magento 2 modules by TemplateMonster maintain the highest code standards, constructed according to the best Magento 2 practices. Our extensions are highly efficient, bug-free and reliable.
Highly Functional
Our Magento 2 extensions were created to make the management process for any Magento 2 store smoother and much more reliable. We've made sure to follow all of the industry standards for a functionality of each of our modules. This means that you're getting the same OR a better set of features and settings within our Magento 2 extensions than you could get from similar 3rd party modules.
Intuitive Design and Management
Magento 2 is a complex system in itself. That's why additional clutter within a Magento 2 extension could really ruin your day, as a store owner. That's why we made sure to simplify the management and UI of our extensions, so you could spend more time actually working on your store. All of our extensions also include detailed documentation.
24/7/365 Lifetime Support
Have any questions or need assistance with your Magento 2 extensions by TemplateMonster? Our helpful support team is at your disposal anytime. It comes for free with all of our Magento 2 modules, so you don't have to pay for ridiculously priced support packages, offered by other vendors.
About Magento 2 Extensions by TemplateMonster
Magento 2 offers unparalleled functionality and customization potential for your store. Given our design and development experience, we couldn't simply pass by this great opportunity to offer our solutions for the Magento 2 community. Our experienced developers carefully craft the best Magento 2 modules that fulfill all of the major requirements: great code, awesome functionality and intuitive management. With our products, you can focus on offering appealing products and increasing your revenue stream, without worrying about the tools that you need to achieve these goals.
More than 1,500,000 customers served
Read what people say