Drupal Themes
Create Your Site Easily with Responsive Drupal Themes from TemplateMonster

TM Banners Drupal Themes
Recently Added Drupal Themes
Suited for fashion, lifestyle & personal blog, business & services, society & people, sports, outdoors & travel, fashion & beauty websites.

The template can be used for restaurant and entertainment websites.

This theme fits science, education, medical, industrial, society and culture websites.

The template is designed specifically for using in the interest of pets and animals.

The template is produced specifically for interior design studios, furnishing, flooring companies.

Good to be used for any type of charity, child charity, children charity, children's charity sites.

The theme was specifically developed for night club, dance studios and sport websites.

This theme will be the perfect solution for restaurant, agriculture, and brewery sites.

The template is designed specifically to present horse and equestrian services on the web.

This template is custom-made for business, law, politics, science, and security websites.

The theme is a good choice for family, education, society and culture websites.

This template is perfect for scientific, medical, industrial, business, and educational websites.

The theme fits food drink, gifts, fashion, and beauty websites.

This template is a proper option for education, business, communications, charity, and family websites.

Use this peaceful theme for your landscape or garden design company

The theme can be used for art and photography websites.

This template is helpful for business, law, politics, education, charity, and communications websites.

This template is a proper option for industrial, architecture, maintenance services, environmental, and transportation websites.

Great to be used for personal pages of any artist.

The template should interest business companies engaged in management, consulting, web marketing.
Popular Drupal Categories
All Features
included to keep you happy with your website
Fully Responsive
Responsive web design brings fantastic experience on all devices with multiple screen resolutions. Any display size is suitable for your website's brilliant look. The slider and other essential components are built to be 100% responsive and guarantee optimal UX for any medium.
Extensive Documentation
You are provided with all-embracing documentation for the template. It contains the manual with step-by-step Drupal installation process, template installation, and finishing website customization. These instructions will make all the stages relatively easy.
Simple Installation, Import/Export
We have added template installation files into the download package. After a quick launch, your template will look just the same as on our Live Demo. All procedures were made as simple and clear for you as possible, so you can easily add the needed content to the website.
Filterable Portfolio
Filter option for portfolio allows you to apply filters by category or tags. Choose from 3 portfolio layouts via Views Isotope, set a number of posts per page, or customize each post layout separately. Filter option is applicable for all portfolio alternatives.
Data Management (Advanced Backup)
Quickly update a framework, make a framework backup, or a single theme backup using Demonstration site. You can store your backup files for further use. All updates and backup procedures are super easy to carry out.
Drupal Themes
Drupal Themes from Template Monster are themes that can be installed onto the CMS platform in order to customize the design of your website. Drupal is an open source CMS platform that provides a webmaster with a diverse set of administrative capabilities and yet remains very comfortable and easy to use.
Now you are able to try out a product before purchasing it. Free Responsive Drupal 7.x Themes is provided for that.
Build a website with Drupal - all you need for a Drupal powered website in one place
If you're looking for guidance on building a website based on Drupal engine, you've come to the right place. Drupal is an open-source content management system that will suit both personal and multi-page corporate projects. However, if you're an absolute beginner to the world of website building, using Drupal might be a bit challenging.
This is why, prior to creating a website with Drupal, learning the basics of HTML, PHP, and other popular web programming languages is strongly recommended. There's no need to become a pro, still you're going to benefit from the ability to troubleshoot errors and identify code problems.

Drupal Hosting
Once you've discovered the domain name that works for you, it's high time to select an appropriate web hosting service. Consider these factors:
Uptime. The uptime shows the time your website will be will be up and running. The optimum uptime is the one meeting or exceeding 99.90%.
Technical support. Choose the web hosting provider that is able to ensure top-notch customer support 24/7.
Pricing policy. Most web hosting providers have a vast range of packages that vary on the price.
Drupal theme hosting requirements. A Drupal template muight have specific requirements for the hosting to ensure that it functions properly. You can find hosting requiremtns under Details tab for any TemplateMonster's Drupal theme.
Wanna make sure that you purchase the hosting that is ideal for Drupal website? We carefully picked a hosting provider for our clients – buying a Drupal template for TemplateMonster you'll be offered to get 1 year of InMotion hosting with unlimited bandwidth and disk space for $47 only.

Download and install the latest version of Drupal engine
To ensure that your website has all the right features and functions properly, you need to install the latest Drupal version. For this download Drupal 8.2.5 from the official Drupal website.
In case you need assistance during the installation process, you can view the official Drupal documentation that provides precise instructions.
Also, TemplateMonster's Template Tuning team is always at your service to help you deal with software installation and fine-tuning. When buying Drupal theme just click 'Add to cart' in additional offers to order installation and set-up.

Get the best Drupal theme for your website
Once Drupal is installed onto the web hosting, it's high time to choose the appearance of your website form TemplateMonster's selection of the best premium Drupal themes. Divided by categories, these top-quality themes will suit the project of any kind.
If you run your website on an older version of Drupal engine, take a look at Drupal 7.x themes.
With every Drupal theme you can order some really usefull additional services appreciated by thousands of served Template Monster Drupal clients:
Installation – to save your time and effort you can order template installation by our Service Center. Once you provide the access details to your web hosting server, the installation will be completed within 3 hours.
Adding your logo – our Service Center will add a client's logo to the template within 12 hours once the complete access details are provided.
Changing color scheme – our Service Center will change the color scheme of the template to the one you prefer within 24 hours once the complete access details are provided.
Speed Booster – our Template Tuning team will optimize and speed up your website to boost conversion rate and help you get good search engine ranking.
SEO Audit – our Template Tuning team will help you make your website visible in search engines. SEO audit will deliver the analysis and guidelines on how to implement the optimization recommendations on your resource.
Prime SEO Pack – our Template Tuning team will help you boost your website traffic and sales using social networks.
InMotionHosting – get 1 year of InMotion hosting with unlimited bandwidth and disk space and other benefits.
Finest Stock Images Set – download 15 more images in addition to those already present in your template design.

More than 1,500,000 customers served
Read what people say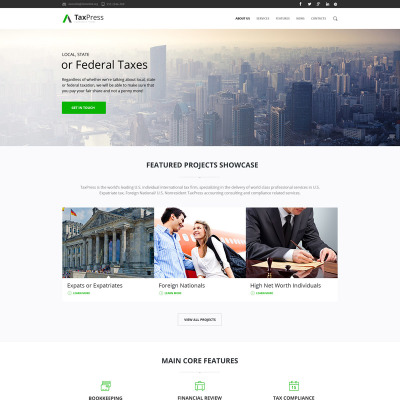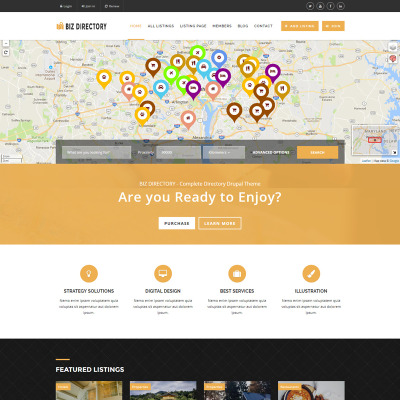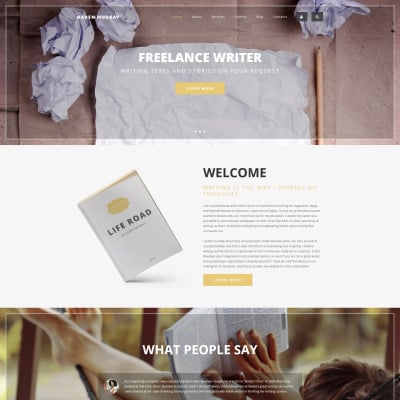 Freelance Writer Drupal Template #58565
Reviewer: Chrissy Guthoerl
Posted:
I really appreciated this user friendly theme! Everything was easy to find, and simple. The only thing that threw me off was the Text for the main company name was actually an image. I searched everywhere for the text, before I finally realized it wasn't text. Despite that small issue I highly recommend this theme.
What is Drupal?
Drupal is a PHP-based open source content management system (CMS) which is also considered a module framework. It enables its users to create and organize website content, edit the layout, automate some administrative functions, etc. Even with its diverse interface, all of the functions can still be carried out with no programming skills. Some experts see Drupal as a 'web application framework' due to its wide range of services and functions. Drupal CMS is considered today to be one of the most advanced content management systems available on the Internet. It provides its users with a set of capabilities for the most sophisticated website maintenance needs and requirements. Still, it remains comfortable and simple to use due to how well organized the interface is.
5 Best Drupal Templates 2019