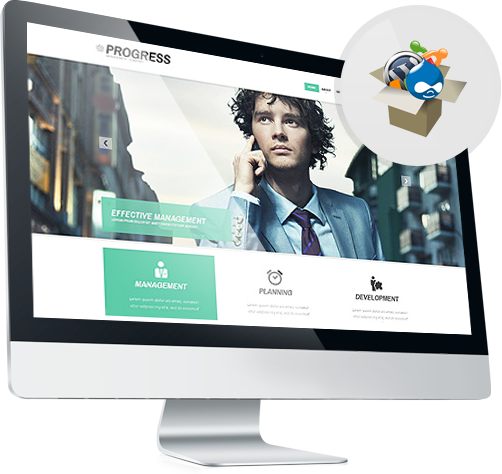 CMS & Blog Templates
Create Your Site Easily with Responsive CMS & Blog Templates from TemplateMonster
100% Satisfaction Guarantee
24/7 Free Support
Stock PhotosIncluded
Recently Added CMS & Blog Templates
Monstroid2 works with WooCommerce out of the box. You can build online shops for tangible and digital goods like fashion stores, digital marketplaces, electronics shops and much more.

This template is designed for flowers, gifts, beauty, and fashion sites.

golf, club, sport, gym, fitness, community, service, football, tennis, basketball, soccer
Top Rated CMS & Blog Templates
Monstroid2 works with WooCommerce out of the box. You can build online shops for tangible and digital goods like fashion stores, digital marketplaces, electronics shops and much more.

This theme will be a great match for construction, building, architecture and renovation company, business and services, society and people, medical, real estate, design and photography websites.

This theme suits for carpentry, construction, decorating, electrical, handyman, household, maintenance, plumbing, renovation, repair and roofing services, real estate, design and photography, business and services, cars and motorcycles, medical websites.

Perfect for any type of businesses, companies, corporate, business & services, society & people, fashion & beauty, sports & travel sites.

Choose this template for your online furniture and interior design company.

The template is recommended for logistics, transportation, business, finance, and consulting websites.

Designed for websites that present IT companies.

The theme will be a perfect fit for business, educational, financial and advertising websites.
CMS & Blog Templates
Our collection of CMS and Blog Templates is presented in this section. Because blogging is extremely popular today we proudly offer you the stylish way to say 'Hello' and impress the world with the professional beauty of your blog.
This section contains the Content Management System (CMS) Templates that will make managing your website easier than you can imagine. Using CMS platforms to run your website is very common today and allows you to manage your website professionally, even if you know nothing about HTML or other code languages.
More than 1,500,000 customers served
Read what people say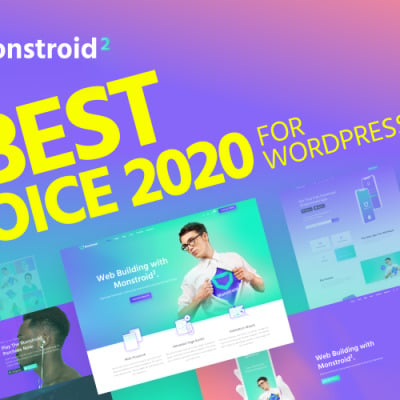 Monstroid2 - Multipurpose Modular Elementor WordPress Theme #62222
Reviewer: Ivan Sudarev
Posted:
Я очень давно не работал с WP (как и с сайтами в целом) - перешел в арбитраж трафика. Сейчас для своих задач (а именно не просто слить трафик, а попробовать его аккумулировать промежуточно у себя) искал WP тему. Монстроид2 выбрал потому что честно говоря сам не знал что понадобится, а это самая гибкая ВП тема на сегодня. Пока только второй день пользуюсь, но все понятно и удобно, не на уровне конструкторов а-ля викс, но без глубоких технических познаний все равно достаточно удобный инструмент получается. Жаль что ребята в честь НГ и всех прочих праздников не сделали скидки, было бы еще лучше. Резюмируя: если вы пока еще не определились с тем каким будет ваш проект в детаях и ищете гибкую тулзу монстроид2 скорее всгео решит ваш вопрос.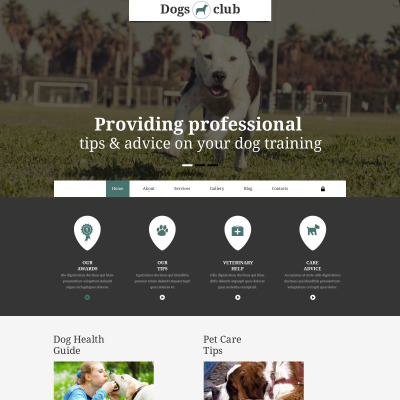 WordPress Themes
A WordPress Theme is a skin (theme or template) for one of the most popular blogging softwares – WordPress. It does not matter what you are blogging. We have designs for professional bloggers and amateurs as well.
View all WordPress Themes
Joomla Themes
Joomla Templates are premium layouts with stunning, yet fully adaptive designs to use with the Joomla! CMS platform. Whether you are planning to put up an online blog, a gallery or a business website targeted at a specific audience, these themes will be a perfect fit for any online project. Just take your time and have a look at what we have to offer!
View all Joomla Templates
Drupal Themes
Drupal Themes from Template Monster are the themes that can be installed on the CMS platform to customize the design of your website. Drupal is an open source CMS platform that provides a webmaster with a diverse set of administrative capabilities and yet remains very comfortable and easy to use.
View all Drupal Themes
Moto CMS 3 Templates
MotoCMS 3 Templates are complete website solutions equipped with an advanced Drag&Drop admin panel for handy website management. MotoCMS provides users with a wide range of widgets to create photo galleries, contact forms, embed Google Maps, etc. No other CMS offers so fantastic functionality while keeping things that simple.
View all Moto CMS 3 Templates