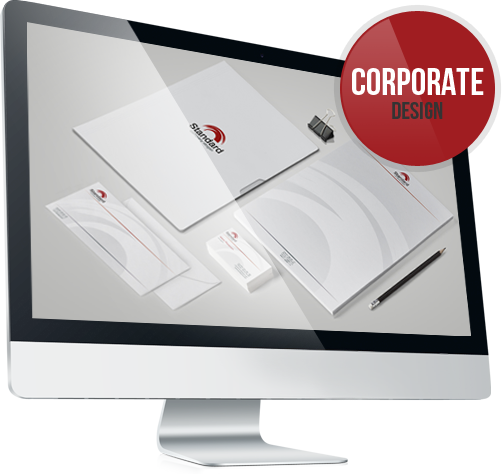 Corporate Design
With a tendency to match your brand needs
100% Satisfaction Guarantee
24/7 Free Support
Stock PhotosIncluded
Corporate Design
Our Corporate Design section contains products related to graphic aspects of branding campaign. Here you can find Logos, Icons, Logosets and Corporate Identities. All of those are fully customizable and may easily be changed in order to match with the desired design.
Download Free Corporate Design (Samples)
PowerPoint Templates
PowerPoint Templates are the professionally designed templates that you can base your actual presentation on.
View all Powerpoint Templates
Logo Templates
A Logo is the very basic of corporate design. Logo Templates are pre-made logo design products in Adobe Photoshop, Adobe Illustrator, or Corel Draw format.
View all Logo Templates
Corporate Identity Package
A Corporate Identity Package includes logo, letterhead, and business card design templates. All of these are the basic elements of any corporate design.
View all Corporate Identity Templates
Logosets
A Logo Set is a set of 10 exceptional quality logos, available to web developers with an unlimited time use license.
View all Logosets
Icon Sets
An Icon set is a set of 10 icons designed with the same theme. Icons are supplied and can be edited with Adobe Photoshop, Adobe Illustrator, or Corel Draw.
View all Icon Sets