2 Fitness Instructor Newsletter Templates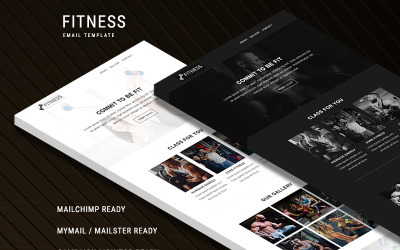 2 Best Fitness Instructor Newsletter Templates 2021
Fitness Instructor Newsletter Templates
Are you a webmaster with fitness clients? Are they in need of a professional fitness website? Have you been working endless hours fighting with the right coding, and then trying to feel creative after all that? Well, there is a better way to deliver a high-quality website to our clients without the usual nightmares. If your clients want Newsletter Email Templates where they need to have a regular newsletter with fitness videos going out, subscriptions coming in, and various other features, you are in luck.
Best Premium Fitness Newsletter Themes
These Fitness Newsletter Templates will allow you to deliver everything the client wants, plus much more. Your coding options include CSS 2, XHTML 1.0, and valid coding. In addition, you will be working with included features such as fully layered PDS, sliced PSD, cross-browser compatibility, and more. Your clients will never have to worry their newsletters are not getting to their customers, as these fitness templates support all the major email clients like Gmail, Hotmail Apple Mail, Outlook 2007, and others. In addition, they are MailChimp ready. Your fitness expert clients will even be able to include a fitness blog where they can post information about keeping a fitness journal, or reviews of fitness clubs.
When you have finished browsing the different Wellness Newsletter Templates, pick the one that suits your client's needs. Then you will be set to pour in the creativity, instead of laboring over coding issues!