3 Maritime WordPress Themes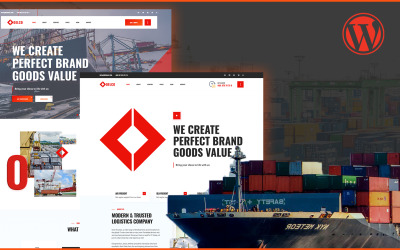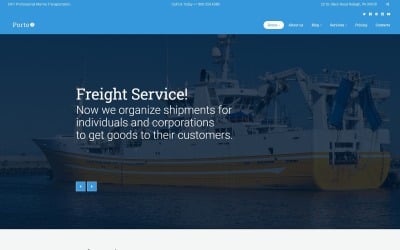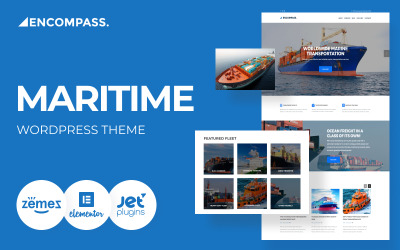 3 Best Maritime WordPress Themes 2021
Maritime WordPress Themes
The new collection of Maritime WordPress Themes promotes high quality designs with amazing content organization and product service presentation. Create your transportation website with these easy to install and implement templates, that will be up and running quickly.
Best Premium Maritime Services WordPress Themes
Any respectable business needs representation in the online world and a maritime website is not something to treat with indifference. You need a gorgeous site, well organized and sharp to make sure your clients understand your company provides services of the highest quality.
The first thing that shows possible clients and partners that your company knows how good maritime operations must be done is the use of high quality images with people working and ships loaded with goods. This creates an atmosphere of efficiency where viewers will understand how important clients' satisfaction is for you. All stock images are included in the purchase and you can use them if you like. This makes the customization process easier and allows for a rapid implementation of new ideas and vision.
The other aspect that impresses the eye from the very first moment is the great content organization. Everything is structured in categories and there is a perfect harmony between images, text information and white spaces. This helps the eye to browse easily and not get tired while doing so.
The back panel interface is easy and simple to use, offering control over the entire work process. You will be able to create new categories, change the ones that are already implemented, add new images, new modules and create new sections.
Improve your site with one of our gorgeous Maritime Services WordPress Themes or WordPress themes for small businesses and show possible clients and partners you care about their needs and opinions!
These theme collection is a subcategory of Transportation WordPress Themes page, so go on and explore even more choices of gorgeous WordPress web designs.
Maritime WordPress Themes FAQ
Can Maritime Logistics WordPress themes be customized in the visual mode?
Definitely yes! There's a number of drag-and-drop page builder that allow you to apply any sort of changes to your theme's layout in the intuitive visual mode. For example, you can try working with Elementor and Power page builders.
How can I translate my Marine Organization WordPress theme?
In order to translate a theme, make sure that the WordPress product that you have chosen is translation-ready. Next, get Poedit software installed on your computer.
Open Poedit and select Create new translation.
Select a language you want to translate your theme to.
Highlight any string you want to translate.
Once you have translated your theme, save the file (lt_LT in this example) in the same directory as the original template.
Are Marine Organization WordPress themes a one-time purchase?
If you choose a theme that includes free lifetime updates, then you won't need to invest extra cash in its further enhancements.
What are WordPress child themes?
A child theme is a WordPress theme that inherits its functionality from another WordPress theme, the parent theme. One of the most outstanding examples of WordPress themes featuring a rich collection of child themes is Monstroid2.
What Maritime Services WordPress theme to choose for a startup?
A single-page site is the best solution for an effective promotion of startup projects. By means of a Startup Company WordPress theme, you can launch a fully-fledged site that will suit a range of occasions. Elementor page builder ensures easy customization of the theme's layout.