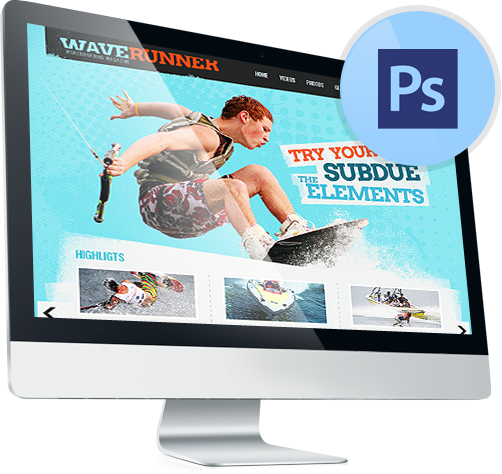 Photoshop Templates
Create your site easily with professional Photoshop templates from TemplateMonster
100% Satisfaction Guarantee
24/7 Free Support
Stock PhotosIncluded
Recently Added Photoshop Templates
Popular Photoshop Categories
Photoshop Templates
TemplateMonster proudly presents the new set of Photoshop Templates that provide you with 2 useful features. Firstly you get up-to-date design templates that contain Photoshop sources of website homepage and a subpage. The subpage in turn contains elements that are common for this type of web pages – such as icons, text fields, contact form and more. Of course all of the Photoshop files are fully customizable. It means that you won't face any limitation in your modifications unlike if you worked with certain CMS platform design.
Besides, these templates give you a wonderful opportunity to become a real pro of working with Photoshop.
More than 1,500,000 customers served
Read what people say
Portolio PSD Template #71264
Reviewer: Matthew Sparto
Posted:
This product was exactly as described, and at a great price point. Once purchased, I received instructions and the source files immediately. It is very well documented and organized, and has been very simple to use and publish. Im very happy with this purchase from TemplateMonster and will continue to use them in the future. I also would recommend them to anyone seeking ideas or designs. They offer great help and support options for every level, regardless of your experience.