Half of Earth population has an access to mobile devices and cell phones. That's about 4 billion potential mobile Internet users.
During the year of 2009 the mobile Web grew 148% worldwide (110% in the U.S. alone) as measured by growth in pageviews
Total number of iPhones of three models currently in use is just over 51 million units. Besides, during the year of 2009 alone a total of over 172 million smartphones optimized for browsing the Internet were sold worldwide.
STILL NOT CONVINCED? take this!
Mobile Templates from TemplateMonster are optimized for being perfectly displayed with 98% mobile device platforms. Including these major ones: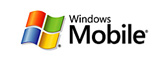 Mobile Templates from TemplateMonster are extremely light-weight which means they can be faster displayed at mobile devices.
The audience will appreciate that. The design is still beautiful, we're sure you'll notice that.
Ordinary Template
Mobile Template
The layout of these new templates is optimized for the screens of mobile devices - therefore the content is easier to comprehend for the audience.
Desktop Layout
Mobile Layout