Etechno - Multipurpose Store WooCommerce Theme
[ Exclusive Product ]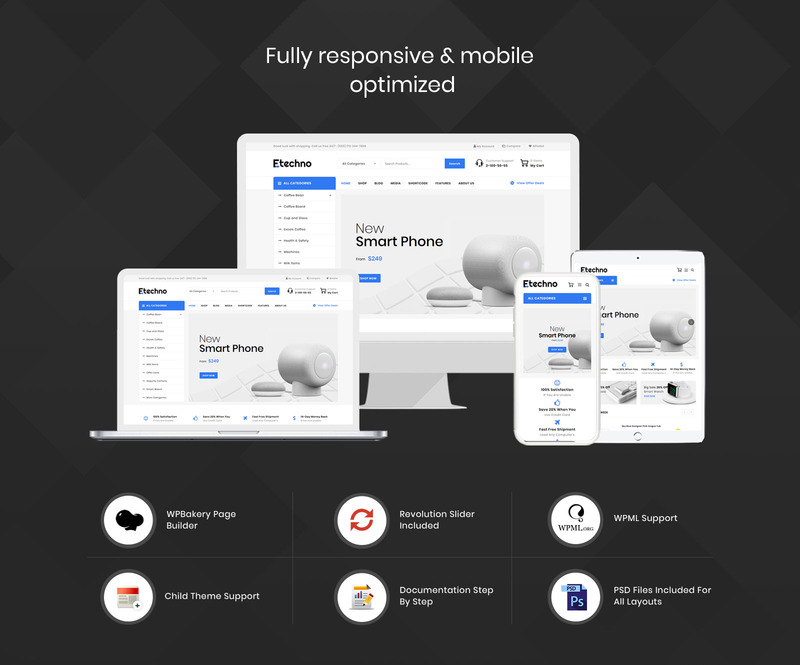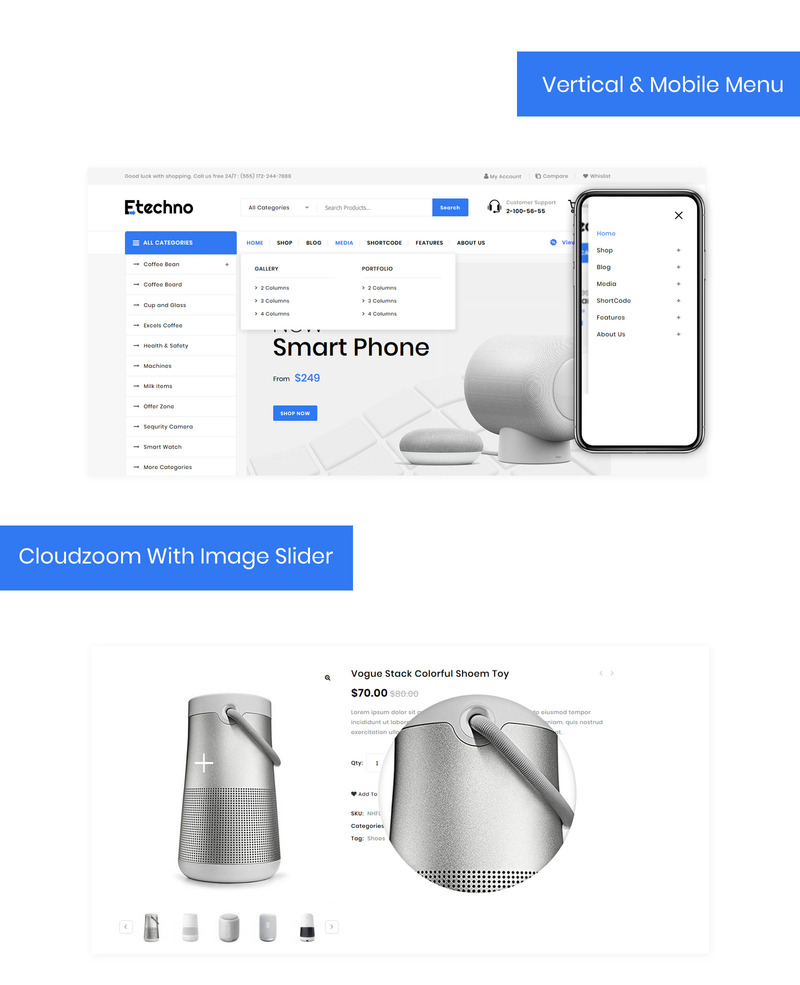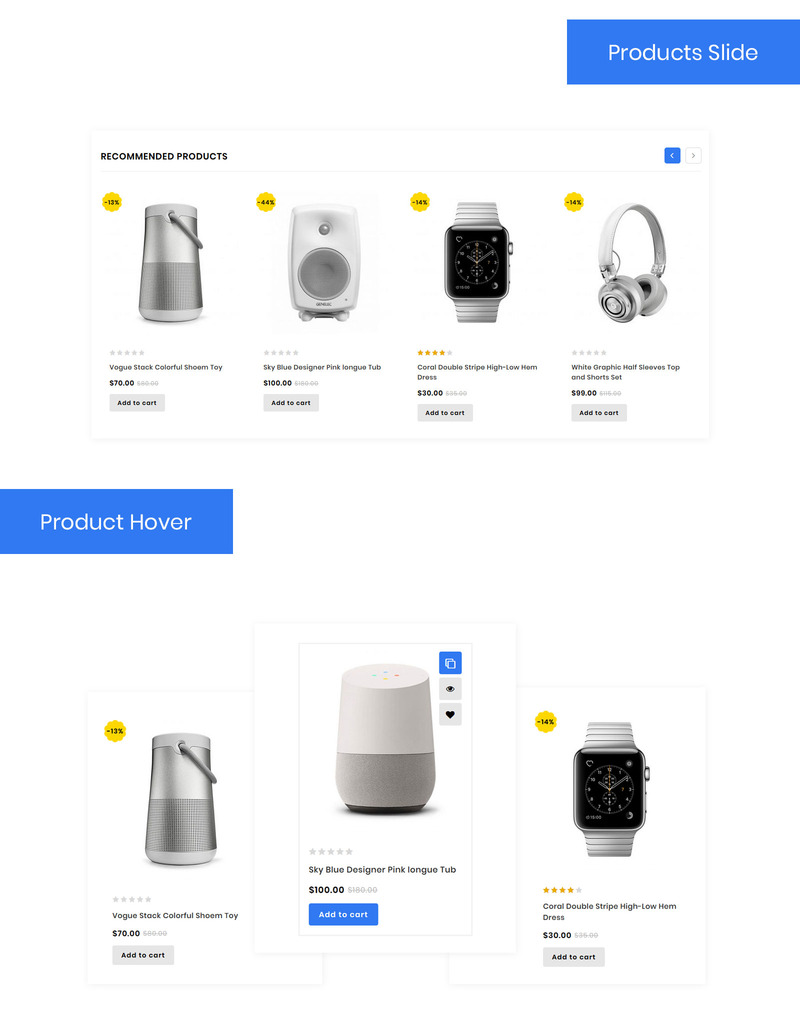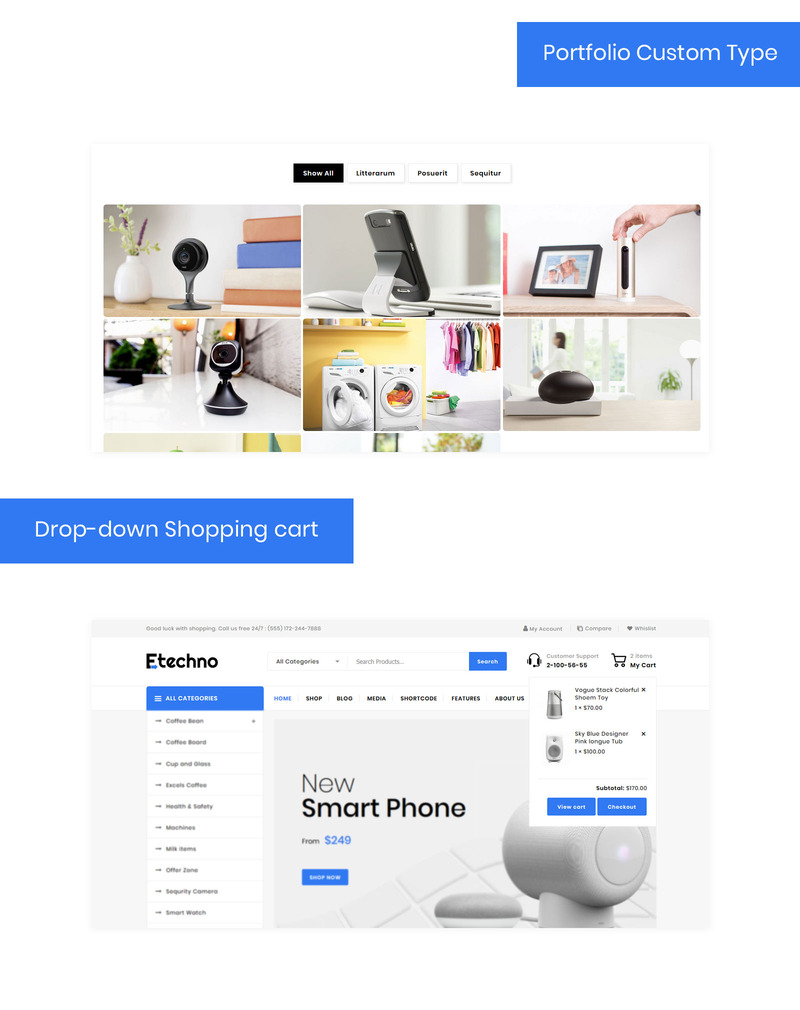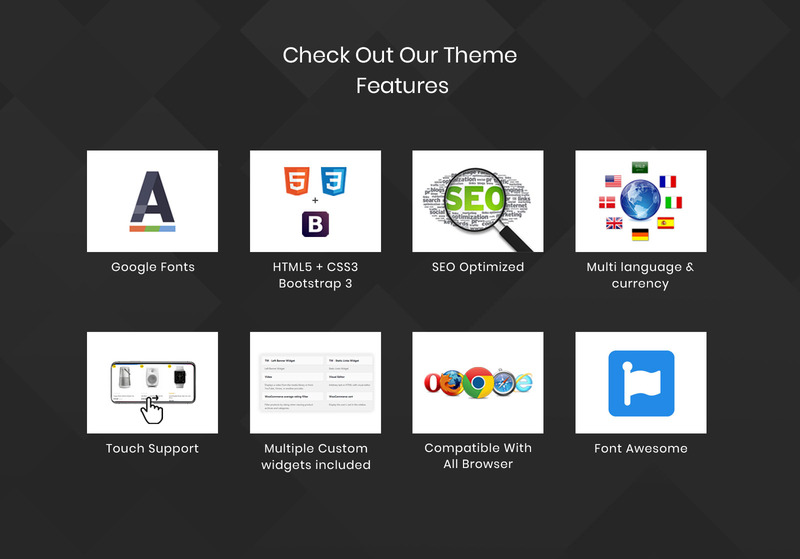 Etechno Theme is a modern and flexible WordPress Theme with beautiful typography, interesting use of navigation. Etechno Theme specially created for mega store, digital, electronics, home appliance, kitchen, auto, tools, bike, car, sports, lighting, accessories and multipurpose store. Etechno Theme designed it to make your site prettier and your life easier. Etechno Theme is compatible with a number of the premium plugins for example WP Bakery Page Builder, Revolustion Slider etc. In Etechno Theme using wpbakery plugin easy to edit with drag and drop page builder that will help you to create all type of layouts with faster and easy. Etechno Theme included all featured of theme is supplied with a collection of powerful short codes and widgets, for easy to use and capacity. Etechno Theme with a large collection of shop layouts including many products templates and elements.
Compatibility: WordPress: 5.0.x, 5.1.x, 5.2.x, 5.3.x, 5.4.x WooCommerce: 2.6.x, 3.x.x, 4.x.x.
Changelog
Update History
#27-June-2020 -Fixed some miscellaneous issue with theme package.
#20-May-2020 -Upgraded theme package for fixed outdated file issues update plugins files.
#12-Feb-2020 -Fixed outdated file issue with theme package.
#13-Dec-2019 -Fixed some miscellaneous css issue with theme package. -Fixed out dated files issue with all plugins files.
3 Reviews for this product
I liked the design, the structure and the team. Well supporting, and giving the recommendations. Thanks a lot
Отличный шаблон, много функционала и грамотная верстка. Есть проблема с переводом, т.к. не все модули полностью поддерживают внешние файлы переводов. В остальном все достаточно ровно и даже дефолтный контент входит в лицензию. Разрабам надо доработать качество отображения фотографий и их размеры. Т.к. в настоящий момент в десктопной версии есть нарекания в качеству отображения товаров. В мобильной версии все отлично. В остальном - никаких проблем по шаблону не заметил
I think this is a very modern template, every function is easily configurative. One of the best function of the tamplete is the mobile friendly support. Until now i bougth the eCommerce template from Templatemonster, I very satisfied, so I deeply recommand the company. The template contains included functions, which can help us customize our webshop. The template also included demo product. The demo product shows you how will look like our webshop. The suppert is very helpful.
Show more
0 Comments for this product
You can write a comment for this product