PSD Templates
Web templates that enable experiments on many ways to tweak your website design

TM Banners PSD Templates
Recently Added PSD Templates
Features
You will gauge potential impact of each product feature
Unique Design
Every single template we deliver is a unique design, which is definitely the better option for your online project.
Distinctive Typography
Our PSD templates are guaranteed to have an exclusively styled typography. All design aspects have been thought over for you to have some fantastic types displayed on your website.
PSD Templates
TemplateMonster is happy to present the collection of PSD Templates that contain only the graphic design source files. To be precise the package includes the homepage PSD and a subpage containing a set of elements that are normally used at standard subpages of websites (e.g. contact form, news feed, icons and text samples etc.).
Besides that using the PSD file means that you work only with raw source files and you can make any modifications without being limited by the requirements that are usually applied to a certain CMS platform design. Plus it's a great way to practice in working with Photoshop.
After you are done checking out these Free PSD Templates (PSD), be sure to find the way to get a premium PSD template for your needs.
More than 1,500,000 customers served
Read what people say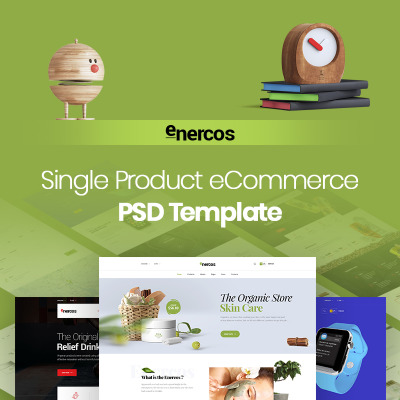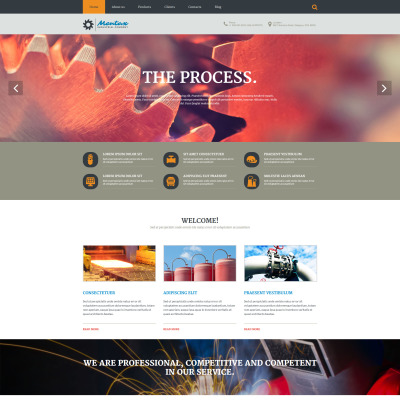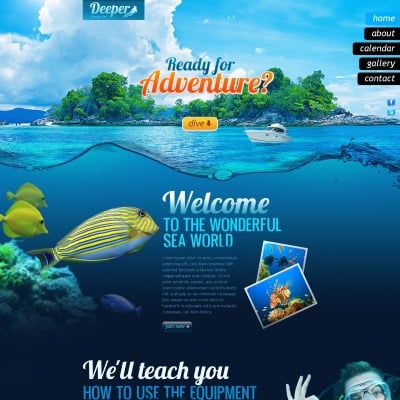 Diving PSD Template #56878
Reviewer: Jonathon Madden
Posted:
This template design really has WOW factor! Excellent fully layered .psd file. Reccommend the Depositphotos upgrade for 15 free images.