from $59 / 1 mo
Premium Website Technical Support Service
for ZEMEZ, WT and RockThemes templates
Professional website live support available 24/7
With complex error debugging and troubleshooting performed on a live website
Provided by in-house website support specialists
Available through online chat, emails, and over the phone upon request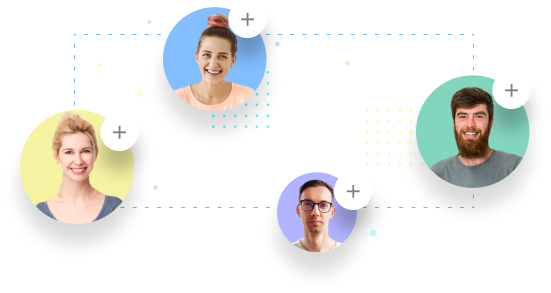 Top Reasons to Choose Premium Website Technical Support Service
Instant Proactive Help
You can rely on the assistance delivered without any delays by our professional technical support specialists. They will help you in setting up and maintaining your website. You will get Priority Queue in a live chat and replies to emails within 2-4 hours.
Advanced Webmaster Assistance
Premium Website Support Packages for six months and one year provide you with 5 hours of webmaster's assistance, which you can use for site diagnostics, site debugging, personalized assistance, and fixing minor errors as well as minor site customization.
Troubleshooting and Bug Fixing of Complex Issues
You can rest assured that our website support specialists will identify and fix the issues you may face while customizing your website. You will get prompt assistance in all kinds of problems connected to the website template that you work with, the site's platform, web server, etc.
Phone Support Whenever You Need It
Choosing our Premium Website Support Package, you can request a personalized consultation call back from our expert technicians.
Advanced Website Support Services for Emergency Issues
Get instant help with fixing the issues causing your site not to be up and running by ordering the Premium Website Support Package.
What will you get with Premium Website Technical Support Service
Access to documentation and knowledge database

You will get step-by-step documentation and tutorials for installing, configuring and maintaining your website template.

Support in tickets. Ticket response time within 2-4 hours
24/7 support in a live chat in the Priority Queue

Access to Live Chat 24/7 for real-time problem-solving.

Bug fixes for ZEMEZ templates and plugins. Implementation of bug fixes on a live website
Emergency issues assistance
Error debugging and complex issues troubleshooting

We provide feedback and recommendations for any unusual problems and errors (template or module related, hosting related or issues caused due to implemented modifications of the initial code/structure).

Template related complex problem correction

Customization of the template by a third-party developer or by you can cause problems on your website, as well as additions that have been added to the initial template code. We can identify the problem and fix it if it specifically affects and is related to the template files.

Third-party plugin related issues investigation

Our experts investigate problems associated with third-party modules or scripts and provide feedback on how to rectify the issues.

Site speed audit and assistance with speed optimization

We check the website and perform speed tests, then we give the client a list with reasons for the slow loading of the site, possible solutions. Client may also receive a price quote to solve the problem by our developers.

Phone support on demand

Request a personalized consultation call back from our expert technicians.

One free installation with six months and one-year packages
5 hours of Webmaster Assistance with six months and one-year packages

Includes site diagnostics, site debugging, personalized assistance, instafast service and fixing minor errors as well as minor site customizations. If the client's request goes beyond minor changes – we offer special discounted prices for the customization required.

15% discount for any customization service from TM Web Studio
Available for all purchased templates
FAQ
Why default fee support may not be enough?
Free website support services are better suited for experienced users. Our free support plan features only fundamental assistance and general guides from support operators. If you are taking your first steps in the website design and web development, then you'd better consider choosing one of the Premium Website Support packages. They offer more advanced help with all kinds of website issues and feature emergency issues support, complex error debugging, bug fixes, server related issues, and even template developer assistance. Also, you will have access to the Priority Queue in a live chat and tickets.
What's included in the 'Webmaster Assistance'?
The package includes site diagnostics, site debugging, fixing errors, personalized assistance, instafast service, and minor site customization. Whenever your request goes beyond minor changes, you will get a discount on the needed customization services.
How does the support priority work?
When you get in touch with us using a live chat, as an owner of a Premium Website Support package you will skip the queue and connect to the live chat representatives right away. When you use the tickets system, you will get your requests processed in the first place.
How does phone support on demand work?
Premium clients can request a call back from our expert technicians via a special form.You can find a link to it after your payment is processed.
Do you provide Premium Website Support for templates of other vendors?
Yes, you can also pay for a paid support plan if you use WT or RockThemes template.
Do you provide Premium Website Support for the templates downloaded from TM ONE?
Sorry, Premium Support is provided only for the templates purchased at
TemplateMonster.com
. It is not available for the themes downloaded from
TM ONE
.
Customer Reviews
Their support is great, they are very efficient and their response time is incredible. I especially recommend the premium support service, it is very comforting, you always have someone there for you whenever you need support, doesn't matter how simple or complex your requirements are.

I purchased a Template Monster template through my hosting service several years ago and loved the quality of the TM template and had a fabulous experience with TM technical support – the premium support package was invaluable. Great service – Great Expertise. I am starting another facet to my company and decided – since I had such a positive experience the first time – to work directly with Template Monster. Who knew such exceptional service still existed today!

The post-production revisions in the insufficiently installed files and folders were very difficult, let alone patiently helping a html- and WordPress-dummy like me. According to the e-mails that came from a couple of people other than her, Dakota seems to have brought in a couple of people to redo the installation from the scratch. Thanks to the collaborative effort, I think my website got completely ready for my adjustments and modifications. I'm pretty much satisfied. My purchase of the "Premium Support" deal paid off. Thanks, Dakota!

seriously great performance from ivy again today seems to be regular with the high standards too, always has time, always understands the nature of your requirement nothing is ever to much trouble,,, its agents like this that make it worth paying for our premium support plan, no exaggeration
Contact Form
If you have any questions, just drop us a message and we will get back to you within 24 hours.
Thank you!
Your request was sent. We'll send you an answer on