3 Shoe Store WordPress Templates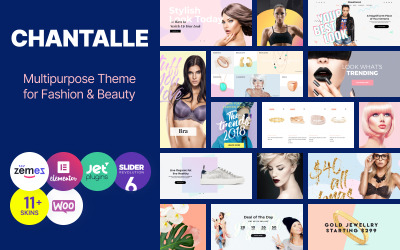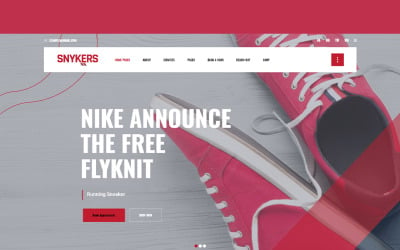 3 Best Shoe Store WordPress Templates 2021
Shoe Store WordPress Templates
Looking for a product that would be in a constant demand and its sales do not depend on the time of year and season? Then shoes are what you need. This product is one of the most popular products on the market. Despite the fears of skeptics who prefer the classic approach to online shopping, the e-Commerce market around the world is constantly growing. Create a website with our Shoe Store WordPress Themes - a great solution for your business.
Best Premium Footwear Store WordPress Themes
Due to the constant demand in this industry, there is a fairly high competition among businessmen who are engaged in this area, that's why creating a website is a must. Building an e-commerce company is a responsible and difficult task. To make your retail store work properly and bring you a stable income, you need to responsibly approach the choice of the platform. This is the basis of your website, which your financial success depends on. WordPress is an ideal platform to run an online store on. We will explain why. You need no prior programming or design skills, most of the work is finished and ready for you to take advantage of. User-friendly shoes WordPress themes are available for you to go. You will be surprised by all the features supported to install and customize our footwear WordPress themes.
Here you go. Your visitors will enjoy browsing your store from all the gadgets and screens due to the template's 100% responsiveness. The premium shoe shop WordPress themes, which we offer, are developed due to the latest web design trends and tendencies. As a bonus, you will get 15 topical images for free. Ecwid Ready feature allows adding your online store for free in 5 minutes. Custom widgets and plugins of the footwear store WordPress themes make your website functional and convenient for a user. With Live Customizer adjusting the design of the template is clear and simple. As for SEO optimization, the search engines will be very fond of your online shoe store due to theme's SEO friendliness. Free organic traffic will keep on growing and with it your business. The detailed documentation covers all the questions you may have. In case you still have any, our friendly 24/7 support team is ready to help you and resolve any difficulties.
The WP Themes are rather universal and flexible, so from fashion and skincare to perfume and shoes, your online stores of all categories are just minutes away from realization. Purchase and download the best template for your store to start exploring these awesome features and be surprised by the gorgeous layout it luxuriates you with. Go ahead to sell sneakers, shoes, boots, sandals, slippers and other types of footwear using the shoe store WordPress templates.
Shoe store WordPress themes category is the part of Fashion WordPress Themes. Do not lose your time and utilize the modern marketing channels to attract customers, which will help you to stand out in a crowd of competitors and get to a new business level.
Great Video Tutorial for Best Shoes WordPress Themes
This tutorial is going to show you how to change background image using customizer.
Shoe Store WordPress Themes FAQ
How can I translate my Shoe Retailer WordPress theme?
In order to translate a theme, make sure that the WordPress product that you have chosen is translation-ready. Next, get Poedit software installed on your computer.
Open Poedit and select Create new translation.
Select a language you want to translate your theme to.
Highlight any string you want to translate.
Once you have translated your theme, save the file (lt_LT in this example) in the same directory as the original template.
Which Footwear Shop WordPress themes are responsive?
All WordPress themes in the TemplateMonster digital marketplace are made to be responsive.
Which Shoe Manufacturer WordPress themes are mobile-friendly?
All WordPress themes that are available in TemplateMonster inventory are optimized for the flawless performance on smaller screen sizes.
What are premium Footwear Shop WordPress themes?
Premium WordPress themes are the fully-fledged web designs featuring sets of custom tools and customization options, which are included in the themes' download packs.
Which Shoe Store WordPress theme to choose for non-techies?
You can select any WordPress theme from Elementor marketplace, which are intended to be managed in the visual mode.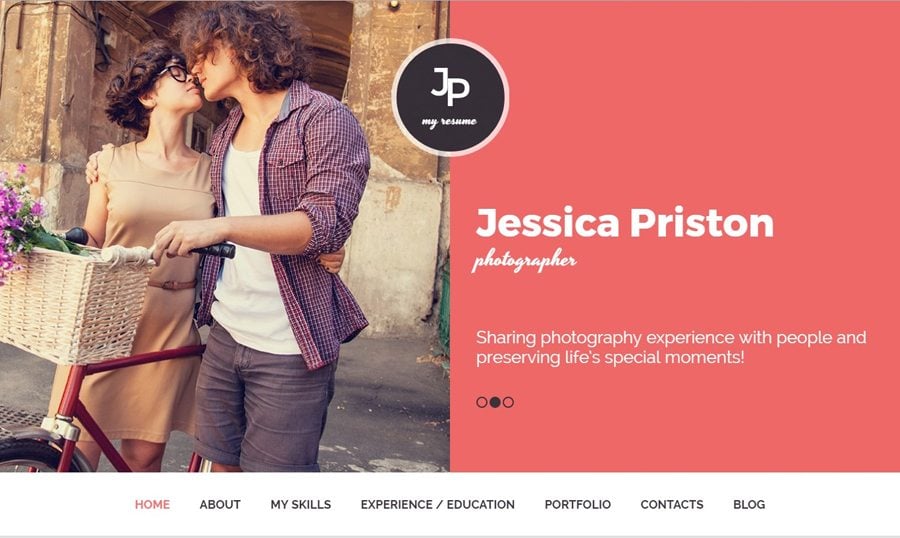 Best Content Sharing WordPress Themes
Are you a photographer who captures happy moments of people's life and who is thinking of creating a personal website?
Read me
Read me