1 Spice Shop WordPress Themes
Spice Shop WordPress Themes
Do you want to create a spicy web page for your spice shop? Make it real with WordPress theme. Today, WP is the most advantageous way to build a highly-functional website without any additional expenses. Just check our special list of Spices WordPress themes, choose the one that you like and you are set to go.
Best Premium Spices WordPress Themes
Purchasing a premium WordPress theme you can be sure that you get everything you may need to create the exact website as you want. Moreover, you can do everything by yourself as it comes with all instruments for easy and comfortable page building even without coding skills. With modern drag and drop page builder you can build a beautiful web page easier than you can imagine. Using content modules you are able to add multiple content types to your pages like buttons, images, pricing tables and many other. Thanks to the fully responsive design of templates you can be sure that your site will look in a right way on any mobile device.
One of the most important benefits of premium WP Themes is an effective support. You do not have to worry if you are new in creating websites because the friendly support team is always ready to handle any your question and resolve it promptly. Besides it you get an easy to follow documentation that include a detailed tutorial for each tool in your template. In WP templates code and structure are optimized to fit the Google guidelines, so it will be much easier for you to reach the top of search result. The code is clean and carefully commented for you to understand the purpose of each element in your theme.
You also will be impressed by a variety of plugins and widgets that may come with your theme. You can easily diversify your pages by stylish sliders, post carousels and many other. Want to sell your spices online? Create your own online store using ecommerce package and increase your sales to the moon. Using a gallery feature you are able to create a beautiful gallery and show to clients your store and variety of spices. Social networks are part of our lives, most of people in the world use them, so it as a biggest source of traffic. That is why social media options are important for your site. Feedback is an important thing for any kind of business as it helps you to it better. Especially it refers to retail business. Using a testimonials feature you can set a commenting system and get a real feedback from real customers. If you want more communication with clients - use a blog feature and share your own thoughts with people, post some interesting articles about spices and your experience in this business.
As we see, WP template is a most cost-effective and comfortable way to create a fully-functional web page that can really boost up your business. If you still did not get one, do not waste your time, check our list of spice shop WP themes and choose one for your future website.
Also, don't forget to take a look at our food and drink WordPress themes category for a wider selection of well-crafted topical layouts.
Spice Shop WordPress Themes FAQ
How to choose the best Spice Seller WordPress theme?
The choice of the best WordPress theme depends on your personal requirements and expectations. Create a short list of features that you want to have on your site. Make the choice of the theme based on those criteria.
Are Spice Retailer WordPress themes a one-time purchase?
If you choose a theme that includes free lifetime updates, then you won't need to invest extra cash in its further enhancements.
Which Spice House WordPress themes are mobile-friendly?
All WordPress themes that are available in TemplateMonster inventory are optimized for the flawless performance on smaller screen sizes.
What are WordPress child themes?
A child theme is a WordPress theme that inherits its functionality from another WordPress theme, the parent theme. One of the most outstanding examples of WordPress themes featuring a rich collection of child themes is Monstroid2.
How do Spice Shop WordPress themes work?
WordPress theme template files are written in PHP and HTML, and end in the file extension .php. All of your blog's unique information (including your site name, your blog posts, and every single comment) is stored in a MySQL database. That information is retrieved from the database using the programming language PHP. Then, the retrieved information is displayed via your theme's template files, using HTML and CSS.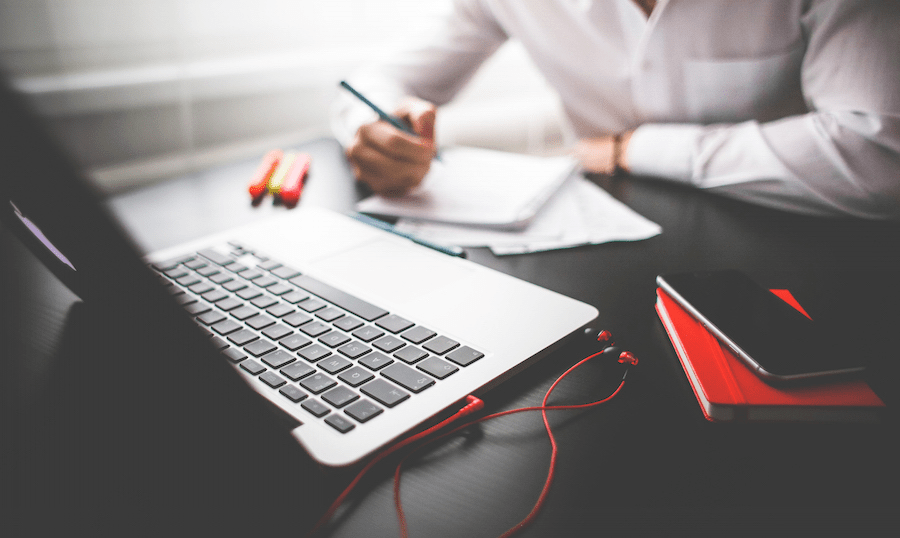 Best Simple Bootstrap WordPress Themes 2017
How do you think what is the best way to develop your own business and tell the whole world about yourself?
Read me
Read me
Buyers are not Indifferent to the Products They Purchase
Confucius is good wordpress template to use. My client really love the finish product. The power build plugin is so cool...
Read more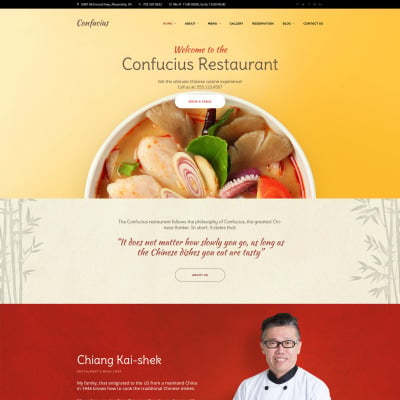 Confucius - Chinese Restaurant Responsive WordPress Theme
WordPress theme
This template was chosen for my client because of rather unusual structure and design.
Адаптивный WordPress шаблон №58926 на тему китайский ресторан
WordPress theme