Shopify Themes
Choose The Best Shopify Theme For Your Store

TM Banners Shopify Themes
Recently Added Shopify Themes
Popular Shopify Categories
Use Shopify Themes to Customize your Online Stores
Shopify is a well-known online store builder which also allows you to customize your website. If you are searching for the right eCommerce platform, this one can cater to your needs. Irrespective of the fact that this company became popular a while ago, Shopify is still regarded to be a perfect tool with which you can create your own eCommerce website.
This easy to use eCommerce platform has many important features simplifying the procedure of building your own website without any technical skills. So, let's review the most important features and see what benefits you'll get using the best Shopify themes.

Features
Focusing on the maximum viable product features
Users Can Change Colors from the Admin Panel
You can open the Admin panel and change the settings of the chosen Shopify theme in an instant. You can easily change gradients or background colors. Due to the fact that our Shopify themes are lightweight, you won't face any problems downloading them or changing the color settings.
Highly Customizable Styles
The template's typography can easily be changed. You can modify font colors, type family or font size in all responsive Shopify themes from the admin panel quite easily. You can use this feature should you wish to change product names, headings, text or the pricing policy. Some premium themes have a built-in multi level menu option.
Easy to Use Admin Panel
It is worth noting that you aren't obliged to be a professional developer or have intimate knowledge of CSS or HTML to use or change the settings of templates.For the most part all tools and features can easily be customized. TemplateMonster offers only the best Shopify themes.
You Can Easily Switch Currencies
Now, to change the currency, there is no need to reload the webpage. The prices on each theme are changed immediately. A payment processor allows you to set up various online accounts and accepts different currencies easily, thus making the shopping experience more conducive.
Ability to Sort Customers According to Product Choices
The online builder also offers features that will help you sort customers according to their preferences and spending behavior. Now you are privy to the information on how much your customers spend, where they are located and what products they prefer. Due to this information, you can identify the best selling products and create much more effective marketing strategies.
5 Best Shopify Themes 2019
Shopify Themes
The overarching target of a Shopify theme is not only to control the appearance of your online stores but also manage pre-made layouts. These are specifically designed samples that are really good in a practical demonstration of the appearance and the functionality of your Shopify Store. The choice is really wide, so you should consider spending some time reviewing our product catalogs. Select the best quality Shopify theme and it will make your store better and influence your business development positively.
If you still doubt whether selling via Shopify themes is really necessary or maybe you still consider this platform not to be useful, read the following listed characteristics of this eCommerce platform.
– All Shopify themes you can use are mobile optimized. It means that all layouts are rendered appropriately on the screens of any mobile devices. Besides, by applying this responsive eCommerce platform, you can maintain control of your store via a mobile device as well.
– Choosing the best Shopify templates, you can be sure your online store will be properly organized. With these themes, you can enjoy using such options as inventory management, product organizations and variations.
– You won't encounter difficulties with the installation procedure. As a rule, it takes less than a few minutes. Besides, if there are any clarification-seeking questions, customers can check the detailed instructions that are received with each theme.
– You'll get a plethora of analytics tools such as product reports, list features, advanced filtering, a dashboard, etc. All of them will help you do research on which product categories are the most in demand in your store.
– You can also experience the benefits of using Shopify Blog, shopping cart, and Online Shop Solutions.
– Bootstrap framework guarantees that all Bootstrap Shopify themes have a responsive and modern design. In a special page editor, users can always add some basic constituents like text or photos. It is also possible to add various complex elements, like Google maps. But, in this case, one needs to have some programming skills.
All this you'll receive if you use any of the great Shopify site themes offered by TemplateMonster. So, if your core goal is to get your website up and running, it is high time to check our catalogs and choose a theme which meets your requirements. After that, you need to work through a simple installation procedure and enjoy using the template. If you still doubt whether this purchase is a worthy investment, we also have a solution which will suit your needs. You can make use of free Shopify samples that are offered to those customers who wish to test the product and see how practical it is for their own use.
Furthermore, we also guarantee that all templates are mobile friendly and can be used by any browser. Rich variety of trendy parallax Shopify themes will help you to keep pace with the times and attract more and more clients to your site. Building Shopify templates, theme developers figure out each aspect, making their product the best solution for those who wish to make their online stores more attractive.
How to Create your Own Online Store with Best Selling Shopify Themes
This procedure is easy. If, among a plethora of eCommerce platforms, you prefer Shopify, it goes to show that right now your overarching goal is to launch your store. Your primary target is to pick out the domain name and select the Shopify software version you are going to use.
For you to avoid problems, we have also created several tips that will facilitate this task.

Domain Name
When thinking about the domain name for your eCommerce website, take into consideration that its name must be short and easy to read. Furthermore, the name needs to be associated with the product you sell. Your target audience shouldn't spend time remembering the name of your store. So, it must be short, catchy and easy to read. These are the most important elements. It will give your store more chances of being prosperous.

Download and Install the Latest Shopify Version
Now, your number-one task is choosing the right version and installing it. Our customers have a choice. They can start using a free 14-day trial of Shopify software in order to make sure that this is what they want. After that, they'll be offered a selection of one of three packages. Here is the in-depth info about them:
1.Basic package – $29 per month;
2.Shopify billing plan – $79 per month;
3.Advanced Package – $229 per month.
In the event you encounter any difficulties or have any issues, contact our support team.

Obtain Premium Shopify Themes
When you begin to use Shopify, you need to choose the most appropriate theme that will really help you make your eCommerce store better. Run through our catalog and choose the most convenient and correct option for you. Every template can comply with the requirements of any website. There is also a broad selection of templates from which to choose. The choice of themes varies from clothing and fashion even to health and beauty.
Any Shopify theme is customized for search engine promotion and provides your visitors with a better understanding of what products your online store sells.
Apart from that, the chosen theme helps you promote your store and offers customers an opportunity to enjoy the use of your website.

More than 1,500,000 customers served
Read what people say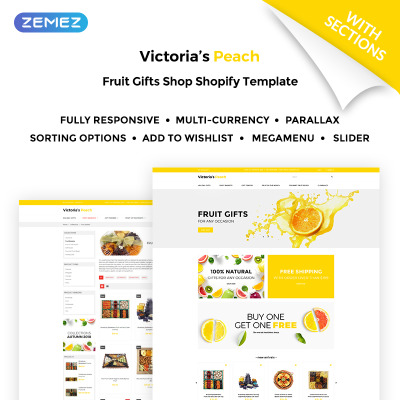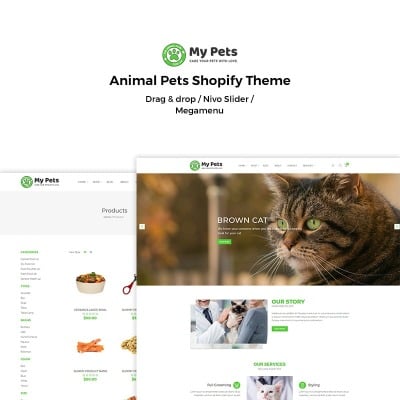 My Pets - Animal Pets Shopify Theme #70283
Reviewer: Jason Stewart
Posted:
This app turned out okay, but if you ever want help you'd better be ready to open your pocket book. I have paid a Total of $40 so far after spending $40 for installation, and that 2nd 40 was for 2 sentences.