1 Biker Club WordPress Templates
Biker Club WordPress Templates
These Biker Club WordPress Templates have a set of great options that ensure an easy navigation and user-friendly interface. Create a website with the unique web design solution for motorcycle clubs. The templates come equipped with improved features for smooth maintenance. Make use of this particular deal and build your business properly.
Biker WordPress Templates
Are you in love with motorcycles? Want to turn your hobby into a real business and run a successful motorcycle blog, web page for your biker club, build a dealership or biking gear store? The most cost-effective way to build a modern and stylish site is a WordPress template. We care about motorcycle fans and offer a list of special Biker Club WordPress Themes.
We are sure that you will be impressed how easy anyone can build his own website with exact options, tools and style. Topical WordPress theme is all you need to start. You do not have to hire developer and web designer to create a highly-functional website. You can do everything by your own without any experience or coding skills. Using modern drag and drop page builders you have unlimited opportunities for customizing. They are equipped with variety of modules and presets for comfortable editing process. Even if you have any question regarding your site, you can use included easy-to-follow documentation with a detailed manual for each tool. For some special cases, you can contact a friendly support team and our specialist will resolve any of your questions. Long term support is an important thing in creating a website. People who do not have an experience can be sure that everything will work properly. The visitors can enjoy your beautiful pages from their mobile devices because premium themes for WordPress are fully responsive and look perfect on any screen with any resolution. Optimized and well-commented source code is an additional advantage of premium WordPress templates. Every block of code will be commented for you to know the purpose of each part of it.
With a pack of plugins and widgets that are included to your theme, you can be sure that you have everything you need to create a comfortable in use and fully-functional website. Different menu options, amazing sliders can increase your site functionality and add an attractive appearance. Multiple options for header and footer give you additional opportunities to make a unique look of you page. Choosing a theme with Ecwid or WooCommerce addon you can create your own online store in a short time and start selling bikes and additional gear for them right on your website. If you are looking for a template to create a motorcycle blog, you can easily run it using a blog feature with different blog layouts for choose. Social media options are also important as it can be an additional way to share the information about your blog or motorcycle store. You can create gorgeous galleries with high resolution images to show your store, or just post some pictures from previous events of your biker club.
As we see, WordPress themes include a lot of awesome features that make them the most reliable way to create a modern website. Even if you do not have an experience in creating website, do not waste your time and check our list of superior Biker Club WP templates. All you need is your imagination and desire to create awesome things.
These theme collection is a subcategory of Motorcycles WordPress Themes page, so go on and explore even more choices of gorgeous designs.
Biker Club WordPress Themes FAQ
How can I use Motorbike Club WordPress themes?
You can use any chosen WordPress theme just the way you want. This can be a blog, portfolio, store or a CV site. WordPress themes are well-suited for business and corporate purposes. When enhanced with WooCommerce functionality, the themes can become a solid foundation for a fully-featured web store.
How to change Biker Club WordPress theme name?
Take the following steps in order to rename 'themeXXXXX' to custom name in WordPress.
Log into your WordPress admin panel.
Navigate to Appearance > Editor
in the Stylesheet (style.css) file change Theme Name:themeXXXXX to your name.
WordPress theme vs page builder - what's a better option?
As a rule, WordPress themes of the last generation include built-in drag-and-drop builders, which allow you to modify the pre-designed layouts effortlessly.
Why should I update my Sportbike Club WordPress theme?
The top reason to update your WordPress site is security. WordPress updates are essentials to secure your website and plugins to avoid unwanted attacks.
How to reset a Biker Club WordPress theme?
Install the plugin WordPress Database Reset.
Go to Tools > Database reset. The Database Reset plugin will delete all content on your WordPress site. Choose the tables that you'd like to reset or Select All to reset your site completely.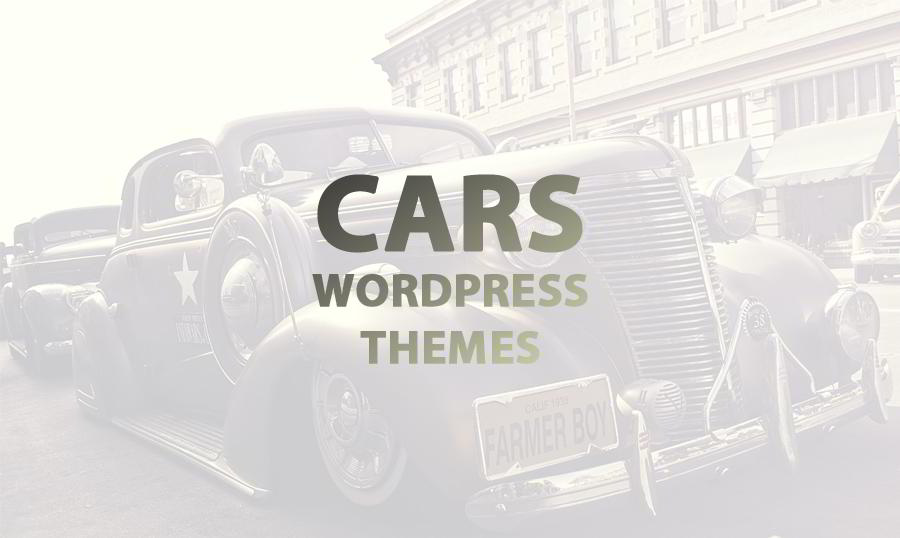 The Most Driving Cars WordPress Themes Designed
Boys, this post, is for you! Yep, we are going to talk about WordPress templates for cars.
Read me
Read me