Photo Gallery Templates
2019's Best Premium Photo Gallery Templates from TemplateMonster

TM Banners Photo Gallery
Recently Added Photo Gallery Templates
All Features You Need
Features that address the broadest possible photo gallery needs
Multiple Gallery Options
Each of our photo gallery templates has a whole set of beautiful photo gallery options on board! You'll be able to present your photos in a way that everyone will love.
Built-in Sliders
MotoCMS photo gallery templates contain several built-in jQuery image sliders. They're already inside and will all be available for using and editing right out of the box.
Drag and Drop Layout Editor
Reposition your website and page contents just by dragging elements around the page. Yes, it's really that simple!
Intuitive Content Editor
Edit texts and images in the easiest way ever – just by double clicking on them. Even a kid can make a ready website with MotoCMS within a couple of hours!
Widgets and Modules
You no longer need to write a single line of code to add functionality to your website. Contact forms, Google maps, video embed etc – it's all waiting for you!
In-Depth SEO Options
Make your website look pretty in the eyes of search engines and fine-tune every little bit of content that you have.
Photo Gallery Templates
What are Photo Gallery Templates?
This section showcases complete solutions for photo gallery websites powered by MotoCMS – a smart balance of functionality and beauty. The advanced drag-n-drop website builder integrated into each template contains a huge collection of effective widgets and tools; you can create numerous galleries and easily manage them, upload hundreds of photos in a few mouse clicks, edit your photos with the powerful image editor and more.
Photo Gallery Templates 4.0 are responsive ready-made website designs powered by MotoCMS 3.
Learn More about Photo Gallery 4.0.
Photo Gallery Templates 3.0 are HTML solutions for websites with the powerful MotoCMS HTML inside.
Learn More about Photo Gallery 3.0.
Who are these Photo Gallery Templates built for?
They will perfectly fit any photographer (either amateur or professional) as well as all those who wish to showcase their image content in a beautiful way.
What makes these Photo Gallery Templates so special?
The templates are offered along with the MotoCMS control panel which allows you to edit your website content easily and intuitively, on the fly. No additional software required – MotoCMS works perfectly within your browser!
Free Templates are given out by developers who want you to try this product and like it so much that you will then buy the alternative paid version of it.
More than 1,500,000 customers served
Read what people say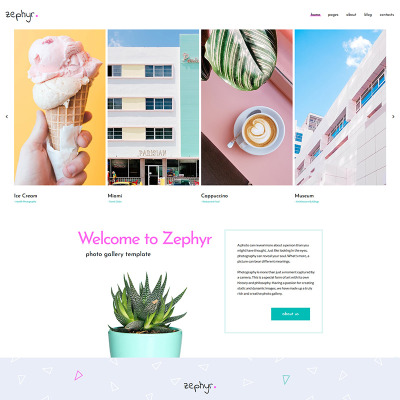 Zephyr - Creative Projects Photo Gallery Template #71663
Reviewer: Zen Novotny
Posted:
I found this template about a week ago and got impressed with its functionality. During this week, I have already built a photo gallery. 2 weeks that you can use to test this template for free are more than enough to get familiar with the admin panel of MotoCMS.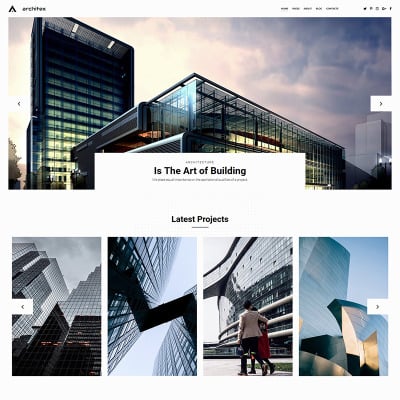 Local Architects Photo Gallery Template #71807
Reviewer: Václav Sochor
Posted:
This theme is all about simplicity. It took me only two days to figure out how to create a website I needed so badly. I would recommend Architex to architects too busy to bother with unnecessary technical details. Just follow the lead. And before you know it, you will integrate videos into your Homepage as if you have been doing it your whole life.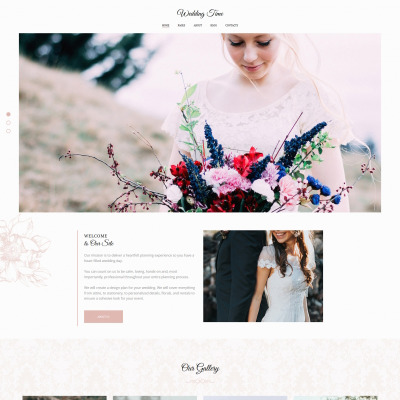 Wedding Time Photo Gallery Template #71918
Reviewer: Galyna Půčková
Posted:
I am a wedding photographer who just built her first wedding photo gallery! I am impressed by this template. Four days with Wedding Time - and here I am - already online with all my wedding projects looking fabulous. Thanks, MotoCMS for the cute personal assistant I could contact for free, even at night! You are doing an amazing job with your ready templates and the tech support. I am giving you a thumb up, that is for sure!
Mobile Web Usage Figures:
Half of the Earth population has an access to mobile devices and cell phones. That's 4 billion users!
During the year of 2009 the mobile Web grew 148% worldwide as measured in pageviews (110% in the U.S. alone)
Total number of iPhone devices of all three generations currently in use is just over 51 million units.
During the year of 2009 alone a total of 172 million Internet-ready smartphones were sold worldwide.
Check out the best Responsive Photo Gallery Templates!
MotoCMS Feature Highlights:
MotoCMS 3 Feature Highlights:
– Photo Galleries
– Drag & drop website editor
– Presets Builder
– Fully-responsive design
– Media Library file manager
– Color Picker
– Social media integration
– Mailchimp widget
– Effective SEO tools
– Code Injection
– Drop down menu
– Advanced contact form
– YouTube and Vimeo video
– Google Fonts
– 24/7 tech support, free software updates
– eCommerce plugin (optional)
MotoCMS HTML Feature Highlights:
– Photo galleries
– Add photos from your Facebook, Picasa, and Flickr
– Rich Media Library with Image Editor
– Drag & drop website builder
– Mobile friendly version of your website
– Huge collection of exclusive widgets
– Effective SEO tools & deep linking
– Password-protected pages
– 24/7 support, free software updates
– Drop down menu
– Advanced contact form
– YouTube and Vimeo video
– HTML widget
– Google Maps
– Google Fonts
– Rich content widget
– Buy Now button
For everyone who plans to launch a website, MotoCMS is the best choice indeed!
What is a Photo Gallery Template?
Photo Gallery template is an easy and powerful solution for efficiently creating an interactive gallery of images online. Our templates are based on MotoCMS admin panel, which makes the process of editing your website content really seamless.
So if you want to develop your online photo portfolio with an impressive layout, beautiful background and easily editable content, feel free to use the professional Photo Gallery templates from our collection.
The Advantages of Photo Gallery Templates
Appearance: our Photo Galleries look so good that it's really hard to just choose one. It's no surprise, since every single layout was developed and designed by a team of usability experts and web designers. Thousands of professional photographers around the world have their websites based on our Photo Gallery templates. So jump in!
Admin Panel: you can have the most beautiful Photo Gallery in the world, but it's useless if you can't update it regularly. With the powerful MotoCMS admin panel it will take you just a few minutes to upload new photos, keeping your portfolio fresh and up-to-date. However that's only a tiny fraction of what our admin panel is capable of. Developed by the team from MotoCMS the admin panel lets you control almost every aspect of your website – be it design or content – within just a few clicks of your mouse.