Brandon Mayers - Singer Responsive Stylish HTML Website Template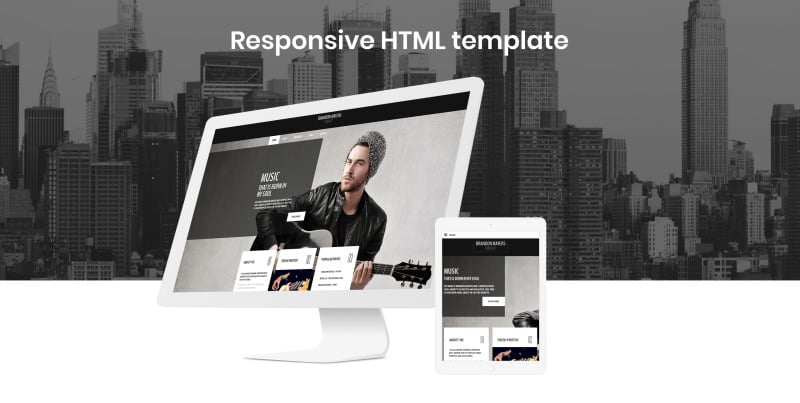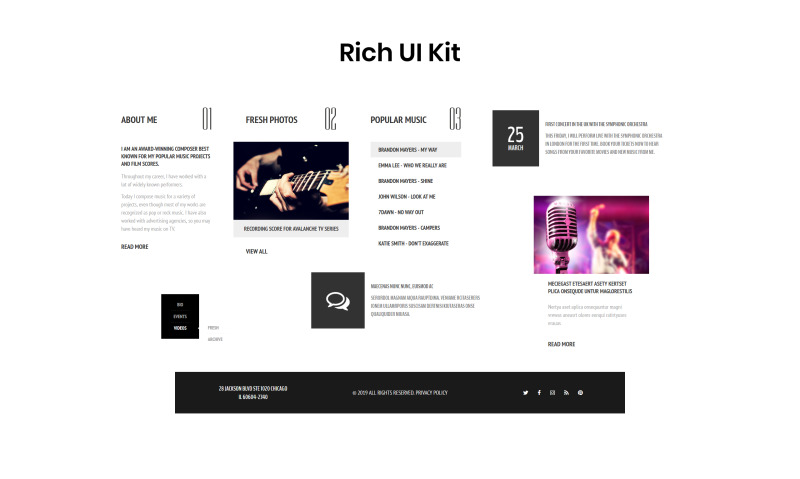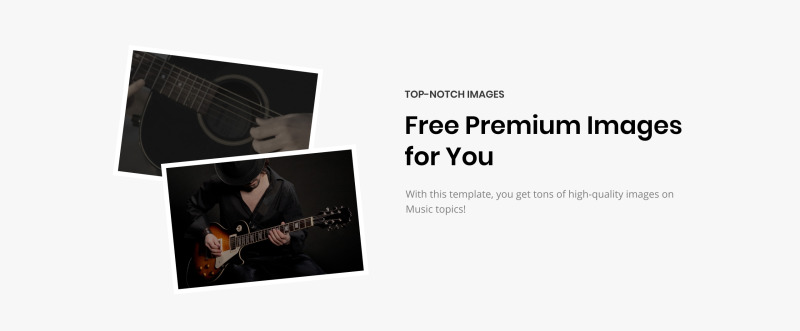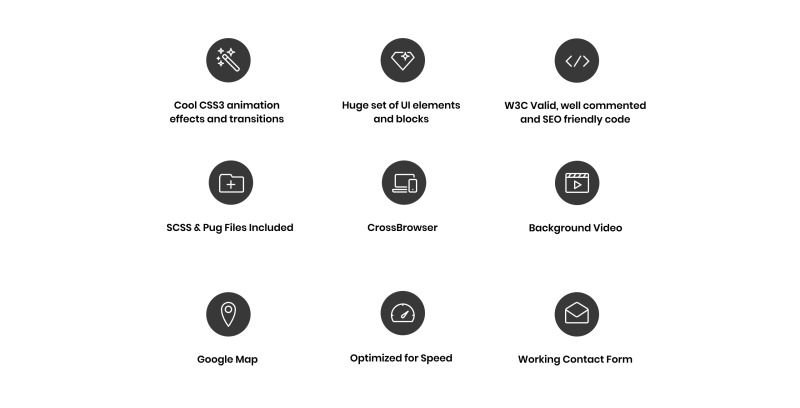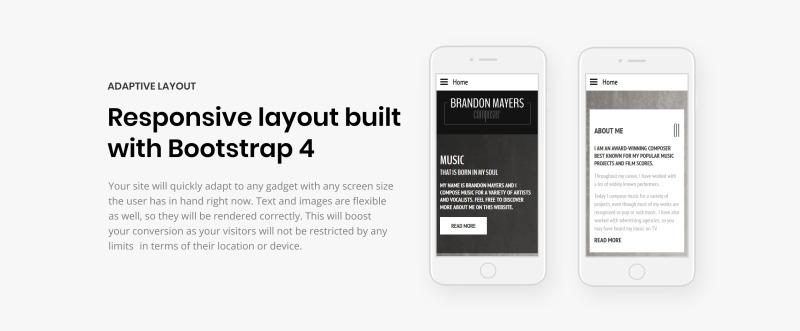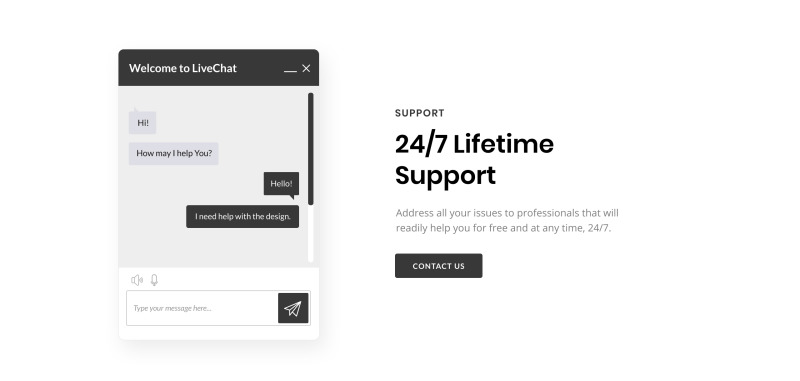 It is important for any artist to create a fan base. And if you want to create a modern place for your community and spread your songs, images and videos then you need a website. However, we all know that it is expensive and time-consuming to develop a website from scratch. It will be wise to use a pre-developed website template that includes all the necessary features. And this is why we present you Brandon Mayers HTML Template.It is attractive and easy-to-use website template developed especially for musicians. It has pre-developed pages that allow you to share fresh news, music and tell more about yourself. Moreover, your website will be attractive due to the stylish design and user-friendly structure. You can use social options and contact form to communicate with fans. It is easy to boost your popularity with Brandon Mayers and you have to check its product page to see more features.
Changelog
Brandon Mayers Version 1.1 (July 31, 2019)
Additions

- ADD: Source files (SCSS/Pug);
- ADD: Page Loader v1.1.3;
- ADD: RD Navbar v2.2.5;
- ADD: Material Parallax;
- UPD: Bootstrap v4.1.3;
- UPD: jQuery v3.2.1;
- UPD: Migrate 3.0.0;
- UPD: Google Map;
- UPD: RD Mailform;
- UPD: Modern Flex Grid;
- UPD: Modern and more responsive website;
- FIX: 77% weight reduction of CSS files;
- FIX: Minor design/HTML/CSS/JS bug fixes.
3 Reviews for this product
отличный и адаптивный шаблон. натяжку сделал сам. код валидный. претензий не имею
Adorei os layouts comprados, todos bem organizados e os códigos adentados. Compro a muito tempo e me economiza muito tempos em meus trabalhos.
Amazing html5 theme, very fast animation, beautiful modern design that is perfect for music artists, graphic design studios and creatives. Im a graphic artist with very poor experience in web development and I used this wonderful template for an acclaimed italian movie Director. It was a creative and very fun path, editing and changing every page on my client needs. Very easy to change layout or for customization.
Show more
1 Comments for this product
You can write a comment for this product
Hi there, Can the photo of this person be replaced?
Thank you for your comment. Yes, you can replace this photo via HTML code. Here you can check our tutorial "How to edit images" - https://www.templatemonster.com/help/js-animated-how-to-edit-images.html
Show more