1 WordPress Responsive Weather Templates
WordPress Responsive Weather Templates
Buyers are not Indifferent to the Products They Purchase
Hi i am from germany anf found with this Theme th only wondefull looking weather Theme on market. The Logo Creation was ...
Read more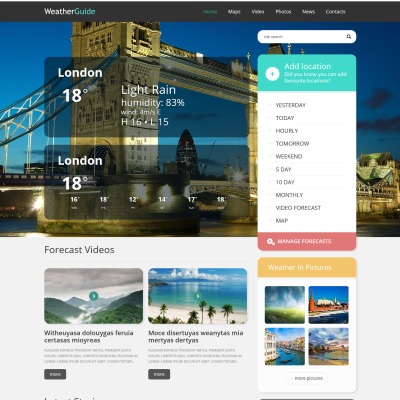 Weather Template Responsive WordPress Theme
WordPress theme
The theme is nice. Its based on Cherry Framework, which comes in the same archive. I had some difficulties to make it...
Read more
Weather Responsive WordPress Theme #50114
WordPress theme