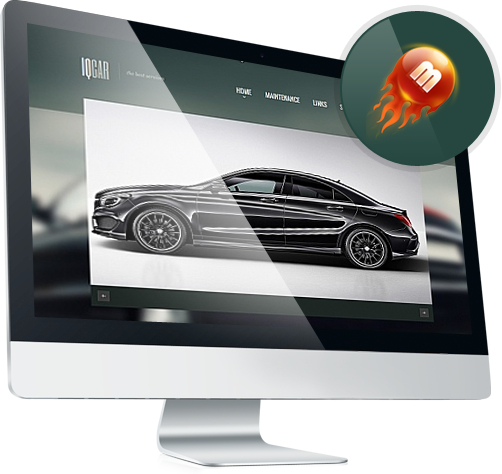 Flash CMS Templates
Get more impactful things done simply with a pre-made Flash CMS design
100% Satisfaction Guarantee
24/7 Free Support
Stock PhotosIncluded
Recently Added Flash CMS Templates
Popular Flash CMS Categories
Key Features
Features that meet your business and customer engagement needs
Drag and Drop Layout Editor
Reposition and rearrange your website and page elements just by dragging them around. Yes, it's really that simple!
Intuitive Content Editor
Edit texts and images in the easiest way ever – just by double clicking on them. Even a kid can make a ready website with MotoCMS within a couple of hours!
Multiple Slider and Gallery Options
Web is visual – it's the latest trend. Visual options inside MotoCMS will help you look great. And yes – all sliders and galleries are also editable from the admin panel!
Mobile Version Builder
Build and activate a mobile version of your website – quickly and easily. The Mobile Builder inside MotoCMS is a perfect tool for this!
Widgets and Modules
You no longer need to write a single line of code to add functionality to your website. Contact forms, Google maps, video embed etc – it's all waiting for you!
In-Depth SEO Options
All of your website contents will be available for search engines to crawl. Make your website look pretty for search and fine-tune every little bit of your content!
Flash CMS Templates
What are Flash CMS Templates?
Flash CMS templates are professional websites with a user-friendly control panel powered by MotoCMS. The advanced drag-n-drop website builder integrated into each template contains a huge collection of effective widgets and tools. You can easily change website elements, create new pages and menus, add image or video galleries, create custom forms, sell products with the 'buy now' button, create a mobile version for your website, and much more.
Who are Flash CMS Templates for?
Flash CMS Templates powered by MotoCMS will fit everyone who would like to have a beautiful and highly functional website and to edit it in a few mouse clicks. No special skills required!
Why are Flash CMS Templates so special?
The templates are offered along with MotoCMS control panel which allows you to edit your website content intuitively, just on the fly. No additional software required!
More than 1,500,000 customers served
Read what people say
MotoCMS and Template Monster
Each of our Flash CMS Templates is integrated with a handy admin panel developed by MotoCMS. When you purchase this product you obtain a license for using the MotoCMS admin panel and our design with it.
We knew that MotoCMS would make a perfect backend platform for Template Monster's premium designs the first time we laid eyes on it. At the same time, our designs are simply perfect for such a feature-rich Flash CMS system. All of the Flash CMS designs you see were produced exclusively for MotoCMS.
Don't forget to check out the awesome presentation of this product.